Posts Tagged 'Exhibition'
Yesterday at Unity Pavilion we had a chance to hear the second part of the proposed General Meeting. The agenda was as followed – Savitri around the world with Savitri Bhavan, CHIRU, report from Delhi exhibition -50th Anniversary of Auroville, International Zone Coordination Team report, Unity Pavilion.
After reports there was still time for questions and answers session, where some interesting thoughts were shared
– "Line of Goodwill – next step towards Auroville's Growth"- Unity Pavilion – 4:30 pm
– Christmas Celebration – Unity Pavilion 25 December 2017, 2.30 pm onwards
– SINGING FROM THE HEART today – 5.30 to 7.30 pm – Sve-dame, Butterfly Barn
– Tibetan Doctor Visits the Pavilion of Tibetan Culture International Zone – today/tomorrow
– Auroville Holistic: Explore your mind – 4pm to 7pm
– The Housing service and Entry Service will be closed from the 25th Dec – 2nd Jan
– Dr. Alok Pandey will give a presentation at Savitri Bhavan, Sangam Hall – tomorrow – 9.30 to 11am
– Dancing with Demons, a 1-day intensive life coaching & creative dance workshop – Tomorrow – 10am-3.30pm – Joy Guest House
– Women Visions – tomorrow – 10am – 6pm and Sunday 9am – 5pm
– AVFF17 ends tomorrow
"No work or love will flourish out of guilt, fear, or hollowness of heart, just as no valid plans for the future can be made by those who have no capacity for living now." – Alan Watts

Featuring Devasmita's invitation to today's talk at 5pm at Unity Pavilion by Arun on Remote Antarctica !! affecting Our lives ??
Friday, 22nd of December at 4:30 pm, at Unity PavilionThe Line of Goodwill Team calls a General Meeting to present: "Line of Goodwill – next step towards Auroville's Growth"
The Kindergarten at Center Field is happy to invite you to a small performance of Indian folk dances by the children on Thursday 21st of December at 9.30 am. Their Open House is this Friday the 22nd from 1.30 to 4.00 and Saturday morning from 9 to 12.
Christmas Celebration at Unity Pavilion , On Monday 25th of December 2017, from 2.30 pm onwards. All are welcome.
This body is Thy instrument; this will is Thy servant; this intelligence is Thy tool; and the whole being is only Thyself.
The Mother
Prayers and Meditations

In the care for land Unity Pavilion joined the action Acres for Auroville (A4A) with unique way – Art for Land, by which they connect all good wishers also with artist, thus creating a flow of donation. Here the generosity is a gesture with noble action, as Devasmita mentions in between.
Team of Acres for Auroville(A4A), and Green Acres with Mandakini, Aryadeep and Sigrid in care to secure the master plan, as envisioned by The Mother, try to raise  funds to buy missing plots.
This year Art for Land will be inaugurated on 1st of January 2018 at 4pm at Unity Pavilion, with accompanied music. Exhibition   will be on display until 15th  of February . This year there wont be an auction but just a display of already collected over 300 art works from painting, photography, sculptures and pottery.
With this action the Unity Pavilion joins the events celebrating not only the 50th anniversary of Auroville, but also plea for  Gratitude which we all feel for the land,  that gives space to uniqueness of Auroville. As Jaya says,  they still hope that to celebrate the 50th, each account in Auroville, either be personal or other,  would join the celebrations by monthly recurring small or big amount toward purchasing missing plots of the land for the Master Plan.
@Auroville50
Nicobar , a Long Way….
the film, which we would see tonight at MMC at 9.30pm was directed by Richa Hushing. We were graced by Richa's visit at our studio this morning, and following is a short interview with her. We talked about that particular film on people of Nicobar, and how they were affected by tsunami, and what else followed it; and in continuation we talk about art installation which is running at the time of the Auroville Film Festival17 at Town Hall lobby. Interesting idea to capsulate, and present the vast footage made in Auroville past 5 decades…..

In today's news we are featuring an excerpt of interview with Richa Hushing, a director of Nicobar, a Long Way… movie, which would be screened tonight at 9.30pm at MMC, followed by round table with her. We also talked about art installation running at the time of AVFF17 in the lobby of Town Hall.
Our Working Groups are inviting us Today at 5pm at Unity Pavilion to a Celebration with Thanks to outgoing members, and welcoming the new one… with dinner, and dance.
Monday 18th December 7:30 pm, at CRIPA "SOIREE MUSICALE"
,Salmi Elahi, mezzosoprano,Pushkar, piano,Pieces from Massenet, Ponchielli, Bach, Piazolla, Handel…
Tuesday, 19th of December at 5pm at Unity Pavilion – Birthing New Humanity with Krishna with a report from the recent Birthing the New Humanity Conference, Paula – on Newborn and Microbiome, Ravi & Prem Shakti – on Conscious Conception and Auroville's Morning Star Birth Centre Team to speak about the future of birth in Auroville.
The goal is not to lose oneself in the Divine Consciousness. The goal is to let the Divine Consciousness penetrate into Matter and transform it.
The Mother

In today's news we are featuring short excerpt of interview with Marco and Tlaloc on upcoming AVFF17, which starts next Saturday 16th of December, as first in the series of event to celebrate 50th Anniversary of Auroville.
#Auroville50
On Moday 11th of Decmeber at 4pm at Unity Pavilion a General Meeting of International Zone.

Today at 6 pm – Presentation on Global Permaculture and Ecovillage Projects in Pitchandikulam.
The Aruoville Theatre Group presents Shakepseare's King Lear on 7th, 8th and 9th of Decmeber at 7pm at Adishakti Theatre on Edayanchavady Road
On Saturday 9th of December at 5pm at Cinema Paradiso MMC in Town Hall The French Pavilion presents Geo political view of Mediterranien by Nadir Benmatti .
On Saturday 9th of Decmeber at 5pm at Bhumika Hall, Bharat Nivas, Pavilion of India presentation on Sacred Community in Colombia by German Zuluaga.
The publication of the first issue of the relaunched Vaasal magazine.,and you can download the magazine here: https://www.auroville.org/contents/4355
.. asking Him to pour His Grace upon you and to make you conscious of the Divine Light and Soul in you, to give you the supreme realisation of His Presence.
The Mother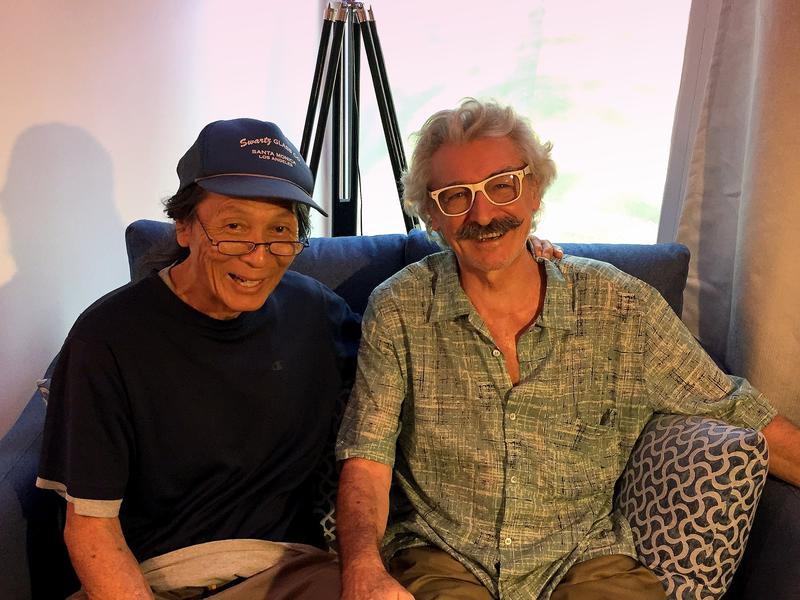 5th edition of Auroville Film Festival is almost here! Starting on 16th of Decmeber will mark the 50th Auroville Anniversary(in February 2018) as being the first cultural event to celebrate the occasion.
Marco and Tlaloc share with us some of the details of the festival, which took full two years of preparations. They are still in need for some volunteers in various areas.
And once again, the city in Town Hall area will have that spirit of festival festivity which brings the community together either be watching the movies, enjoying music and food, and company of each other.
http://filmfestival.auroville.org/category/news/
#Auroville50