Posts Tagged 'Upasana'
On Saturday 14th of October at 7.30pm at CRIPA in Kalabhumi GHARANA A solo tabla recital by Pt. Sanjay Mukherjee Showcasing various styles of Tabla playing.
On Saturday 14th of Ocotober at 3pm at Dostudio in Swayam Ecological sanitation – a presentation by Lucas, EcoPro .
All are cordially invited to take part the Deepawali celebration on Tuesday 17th October evening in front of Solar Kitchen, starting with community dinner (avliians you need a token) at 6pm, concluding the evening with cultural program by AV children and adults at 7.45pm.
Thursday 19th October, 6 pm to 9 pm At Upasana Diwali (festival of light) @ Upasana 2017.
One of the chief functions of the physical mind is to doubt. If you listen to it, it will always find thousand reasons for doubting. But you must know that the physical mind is working in ignorance and full of falsehoods.
The Words of The Mother, Vol. 14
23, 24, 25, 26 & 30 June and 1, 2 July 2017 from 6:30 am till 8:30 am and from 4:00pm till 8:30 pm Pudhucherry state level basketball tournament in Auroville at New Creation Sports Ground. The Auroville Basketball Family is organizing this event jointly with LOTUS and FRATERNITY basketball clubs from Pondicherry.
All are cordially invited to come watch the hair-splitting, nail-biting action!
Date: June 24th – June 25th 2017Venue : Unity Pavilion and Upasana Design StudioDESI COTTON WORKSHOP AT UPASANA or Importance of growing local cotton seed varieties.
Saturday the 24th of June at 5.30pm at Kamban Kalai Arangam (Pondy) Classical Indian dance (Bharatanatyam) performance by 7 dancers (aged 7 to 11) of one of the best Bharatnatyam School in Pondy, Ezhilar Kalaikoodam (whose guru, Sumati Sundar, used to teach in Auroville)
The surest way towards this integral fulfilment is to find the
Master of the secret who dwells within us, open ourselves constantly
to the divine Power which is also the divine Wisdom and
Love and trust to it to effect the conversion.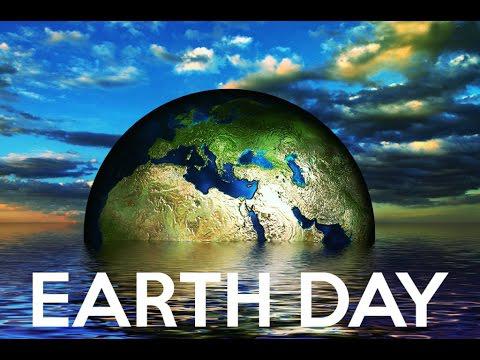 Friday 21 April, 4.00 – 6.30 pm at Unity Pavilion Closing session of 'Create Auroville Together '(CATCAT14 feel the resonance, the heartbeat of unity in diversity in action Cats TUNING TOGETHER with the guidance of the Russian Singing Bells .
The informational General Meeting on guidelines, rules and regulations for Auroville Learning Activities (Alas) will be held in the Unity Pavilion on Saturday, 29th April, from 10am to 12pm.
Monday, April 24 at 4.30pm at Unity PavilionGeneral Meeting to Discuss Proposed TDC/L'Avenir Restructure. This meeting will be followed by a Residents' Assembly Decision-making Process on the proposal running May 13 – June 10.
On Tuesday 24th of April at 5.30am meditation on Mother's final arrival day In the Matrimandir Amphitheatre.
On Saturday 22nd at 210am at MMC in Town Hall TLC invite us to One United Roar fro Lions and Nature – a power point presentation by Asia and Yam, who were placed among winners of talent challenge.
on following links you can hear the story of White Lions of South Africa
https://www.aurovilleradio.org/over-the-sun/#.WpgqgEV96iM
https://www.aurovilleradio.org/over-the-sun-part-2/#.WpgqfEV96iM
https://www.aurovilleradio.org/over-the-sun-3/#.WpgqfkV96iM
https://www.aurovilleradio.org/over-the-sun-4/#.Wpgqd0V96iM
https://www.aurovilleradio.org/over-the-sun-5/#.WpgqdEV96iM
On Saturday 22nd between 10am to 4pm Upasana will celebrate Earth Day with their 10th anniversary of Small Steps with invitation to paint your message to the Mother Earth on Small Steps bag.
O Thou who art the sole reality of our being, O sublime Master of love. Redeemer of life, let me have no longer any other consciousness than of Thee at every instant and in each being.
The Mother

Peek of the "Tsunamika Turns Ten" celebration at Bharat Nivas, Pavilion of India, International Zone was with the play/musical at Sri Aurobindo Auditorium – "Tsunamika-Daughter of the Ocean".
Before the play we had a chance to hear the "mothers" of Tsunamika sharing their joy and gratitude for the movement which not only brought them hope, but also changed their lives.
Play, written by Manoj Pavitran, and put on stage by alternative theater group Isis from Finland was inspired by Tsunamika movement of hope and cheer.
Liisa Isotalo came across with Tusnamika on her previous visit of Auroville, and was deeply touched by it, and wish to spread the word all over with through the play. The play premiered at Soumenlinna Island, Helsinki in Finland in November 2011, and is performed by Susanna Haavisto and Suvi Isotalo, who composed the music for it. Since then it was seen by thousand. For Auroville it was slightly adapted, in few languages.
The soundscape for the Auroville show has been composed by Finnish musician Soili Perkio along with Suvi; dress for the sun was designed and made in Upasana.
A happy announcement from our team we are welcoming Sergio and Marieke's new son Unai to the world! Chloe is visiting with Lucas (a musician and sound hacker) and is planning an exciting event – concert of radio. BCC inform the community that following the decision of the Resident Assembly regarding Pour Tous Water, the BCC has arrived at a list for scope of works to be carried out by Pour Tous Water, and agreed with their team to a mode of functioning and a monthly budget. This will be a 2 years experiment with a six monthly review by BCC.
O Lord.. may Thy Beauty spread through all the earth, may Thy Love be kindled in every heart and Thy Peace reign over all.
The Mother
You see only your side of the question, but if you want to widen your consciousness it would be better to look from all sides impartially. Later you will discover that this attitude has great advantage.
The Mother
Like every year, Upasana Community celebrated Holi, the Colors Festival, on Wednesday 27th of March. In the North of India, it's New Year, but everywhere else it's also the beginning of summer. As soon as the guests arrived in Upasana, organizers and other participants threw on them colored powder. They even stopped motor bike on the road to make them join this joyful moment, full of harmless colors and laughter. People shared snack together, listened to music and danced in the garden. At the end of the afternoon, they even threw water !
Happy Republic Day India! This morning was inaugurated a volunteer housing project named Rohini & Yuva. One of our volunteers, Kimbo, attended bhumi puja onsite near Luminosity and talked with Uma directly. On Saturday at 4 PM, at Kala Kendra Audiovisual Room, we're invited to a presentation called 'MISSION AUROVILLE' which is about six Polish artists who are currently residing in Auroville. On Sunday at 7.30 pm at the Pitanga Bulgarian Pavilion presents a Violin and Piano Recital with guest artists Yoana Strateva and Ivelina Ivancheva
To live, be and act in divine, illimitable and luminous universal consciousness open to that which is more than universal, no longer to grope and stumble in the old narrowness and darkness, this is KarmayogaSri Aurobindo