Posts Tagged 'dancehall'
In this musical edition we are featuring multiple award-winning DJ Spinall(Sodamola Oluseye Desmond ), one of the main forces pushing afrobeats forward from behind the decks .
Earlier this year, Spinall released the excellent album Ten, which has birthed many dance floor hits and which features top-tier collaborations with Mr Eazi, Ice Prince, Sarkodie, Patoranking and more. He's also recently dropped the massive "Olowo," alongside Davido and Wande Coal.
And as he says in the interview" I really, really want to take the music around the world, not just in Africa. I want to take the music to Asia; I want to take the music to places that we have Africans at. We have Africans almost in every part of the world.Also, beyond selling my music to Africa, or introducing Africans to the music, I want to introduce the world itself to the music. I'm looking forward to EDM sessions, and sessions in other genres.Basically, I want to push African music but not leave behind the culture. Because I feel like the culture is what lead to the music."
Dj Spinall is someone who really, really loves music, and he listens to everything. Is a big fan of hip-hop and he really loves R&B. he loves afrobeats, he loves afropop. He loves fuji music, he loves reggae, he loves dancehall. So basically, he is that DJ that spins all. That's how we came about the name DJ Spinall.

Ethiopia from yesterday to today – mix of past and present, from instrumental , jazz ,….reggae
tracklist
Aster Aweke – Ethiopia
Fabaiahala – from Earth to Earth
Anchi Yesemay – Kokob
Anmut Kinde(Habtu Nigatu) Ye Wahint Engurguro
Getatchew Mekurya – Shellela
Teddy Mitiku – Amalele
Mulatu Astatke – Green Africa
Samuel Yirga – The Blues for Wollo
Jacky Gosee – Yene Akal
Teddy Afro – Abebayehosh
Semere Kiros – Reggea Kemise feat. Hailu
Gossaye Tesfaye – Enateye
Haile Roots – Melkam Yamarech
Aster Aweke – Fikir Ayalkbet
Dawit Tsige – Yene Konjo
Haile Roots – Wudinesh
Gigi – Ethiopia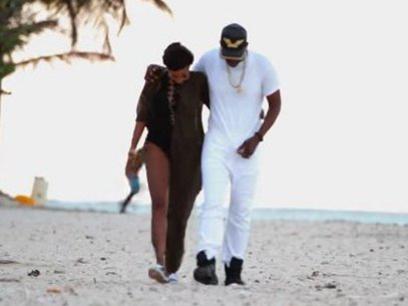 Story of fresh cuts is going on – today dancehall
tracklist
Street Soul Riddim Mix Feat. Chris Martin, Romain Virgo, Alaine, Cecile
Konshens – Gal Dem Sugar
Eddy Kenzo ft. Alaine – Addicted
R. City – Crazy Love Ft. Tarrus Riley
Pitbull – Options ft. Stephen Marley
Vershon – Wul It Out
Keznamdi – Victory ft Chronixx
Popcaan – Naa Stoop
Popcaan x Drake – My Chargie
Vybz Kartel – Remember Me
Ishawna – Shape of You (Equal Rights – Remix)
Spice Sweet ft Busy Signal
Romain Virgo & Bugle – No Problem
KickRaux & Ras Kwame feat. Ayo Jay, Demarco, Doctor & Tyga – Feelin U
DJ Khaled – I'm the One ft. Justin Bieber, Quavo, Chance the Rapper, Lil Wayne
Busy Signal, Patrice Roberts – O'Baby
Capital D – Dancehall Nice Again
Demarco – Something To Think About
Charly Black – You're Perfect
UFO Miles – Chi Ching Ching
Shawn Ice – Levels To This
Gyptian & Konshens – Bingo _Yardstyle Ent
Jahmiel – Nuh Loyal

Trench Town Status or "You have to 18 and Over"
takes us way back in time featuring tracks from The Aggrolites, Home T & Cocoa Tea & Shabba Ranks, Gappy Ranks, Slightly Stoopid and more
tracklist
The Aggrolites – Complicated Girl – Rugged Road
Gappy Ranks – Put The Stereo On
Cocoa Tea – 18 And Over
Frankie Paul – Stuck On You
Lady Saw – Sycamore Tree
Shabba Ranks, Cocoa Tea & Rebel Princess – Just Be Good To Me
Macka B – Never Played A 45
Lee 'Scratch' Perry – Disco Devil 12
Slightly Stoopid ft. Capleton – No Cocaine Remix
Leroy Smart – Waiting In Vain Version -1974
Linval Thompson – Holding On To My Girlfriend
Cocoa Tea – Good Life
Dennis Brown I Don_t Know
John Brown's Body feat. Peetah Morgan – The Gold
Cocoa Tea & Shabba Ranks & Home T – Pirates Anthem
Sly & Robbie- Crazy Baldhead
Cocoa Tea & Shabba Ranks – Rumors
Alpha Steppa & Gregory Isaacs – Crucial Steppa + Officer Dub
Lee Scratch Perry – Jungle Roots Dub


Kilan and Gregorio shares some of their favorite pieces in featured playlist
playlist
Billionaire ft. Bruno Mars
Alan Walker – Faded
Coldplay – Paradise
Diplo – Revolution
OMFG – Hello
OMFG – Yeah
Alan Walker – Force
Panda Eyes – KIKO
Defqwop – Heart Afire
Veorra – The City
Lindsey Stirling- Crystallize

Hot, hot summer is ahead of us
following musical edition brings some of the dancehall, ragga, reggaeton, soca …island vibez
tracklist
Vybz Kartel – Summer Time
Dancehall Remix ft. Rihanna, Beenie Man & Bo
Busy Signal – One More Night
Konshens & Romain Virgo – We No Worry Bout Them
Chronixx – Start a Fyah
Mavado – Caribbean Girls
Wayne Marshall – Salsa Wine.
Popcaan – Everything Nice
Farruko ft. Sean Paul.- Passion Whine
Enrique Iglesias Ft. Sean Paul -Bailando
I-Octane & Gentleman -It's All Right
Chronixx – Smile Jamaica
Popcaan – Party Shot
Drastic of Them Island Boyz – Bam Bam
Maxie Priest ft. Stylo – Easy to Love
Baby G – Reggae night
Buju Banton – Island In The Sun.