Posts Tagged 'Upasan'
Monday 23rd October 4:30 pm at the Unity Pavilion.GENERAL MEETING on Code of ConductDear Community.
A new Entry Board will be selected by the Working Committee and the Auroville Council, using the new Fast-Track Selection Process. This new Entry Board will be in place for one year.If you are registered in the ROR, you are eligible to be a member of the new Entry Board and you did receive an email with details. Alternatively, you may also visit the RAS office, Town Hall 1st floor, on Tuesdays 24th; and Thursdays, 19th and 26th; from 10am to 12pm to accept your nomination in case you are interested (or to decline if you are not interested) to be a member of the new Entry Board.
The Residents' Assembly Service has announced the final list of participants for TDC for the 3-day selection process, from the 20th till the 22nd of October.
Thursday 19th October, 6 pm to 9 pm At Upasana Diwali (festival of light) @ Upasana 2017 .
Saturday October 21 at 5:15 pm at the Pavilion of Tibetan Culture we are invited for a discussion on Claude Arpi's latest book.
Saturday, Oct 21st from 9am into 2pm Dengue Fever Health camp at AVAG. All welcome, no appointment needed.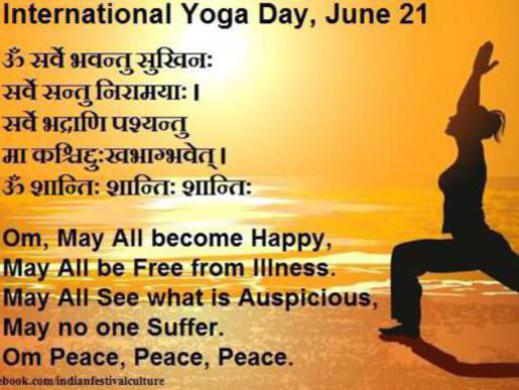 On Monday,19th June 4-5 pm we are invited to a Presentation at SLI. On re-design training process For Rural Development Institutes of Tamil Nadu Government..
International Yoga Day, Auroville, organized by Youth link includes whole Wedensday events, starting at 5.15am with Meditation & Surya Namaskar at Matrimandir Amphitheatre…
On June 24th – June 25th at : Unity Pavilion and Upasana Design Studio – DESI COTTON WORKSHOP AT UPASANA or Importance of growing local cotton seed varieties.
Acres for Auroville is happy to inform all its friends and donors that campaign donations have helped the Land Board in meeting the cost of the recent land purchase and exchange that brought 10.37 new acres in the immediate Greenbelt of Auroville at the end of May. 
Angeli's fabulous fundraiser! Sunday the 18th of June at 4:00 -6-30 pm at Mukta, Auroson, Amara and Milla's House in Certitude to raise funds fro Angeli's further education. You may contribute on FS# (10) 3432 .
Consciousness is not only power of awareness of self and things, it is or has also adynamic and creative energy .It can determine its own reactions or abstain from reactions; it can not only answer to forces, but create or put out from itself forces. Consciousness is Chit but also Chit Shakti.
SABCL Vol 22 page 234 , Sri Aurobindo