Daily Archives:
2011/12/24
In front of our eyes we could see vivid image of 79 years old Harold Clurman, co-founder of the famed Group Theatre of the 1930's in America. Harold Clurman was known as a "True Man of the Theater" who brought a world of new knowledge.Harold Clurman was brought to us on Christmas evening by incomparable Ronald Rand, who truly transformed himself trough two hours long preparation into the elder statesman of the American theater. Interesting, humorous Clurman's conversations with his students enlightened certain moment of history of theater
in this recording we publish only first 10 minutes of the play and live interaction between Ronald Rand and audience.
"Let It Be Art!" presents Harold Clurman's Life of Passion!
Written and Performed by Ronald Rand, directed by Gregory Abels.
Cast – Harold Clurman by Ronald Rand
Setting – Harold Clurman's Apartment, June, 1980, a little after 5 o'clock in the afternoon
Music – pre-show "A Moonlight Ceremony I. Evocation by George Frederic McKay, Shaker Melody by Aaron Copland and An American in Paris by George Gershwin
"Let IT Be Art! Harold Clurman's Life of Passion" is a sponsored project of the New York fundation for the Arts. Ronald Rand is a memeber of Actors Equity Association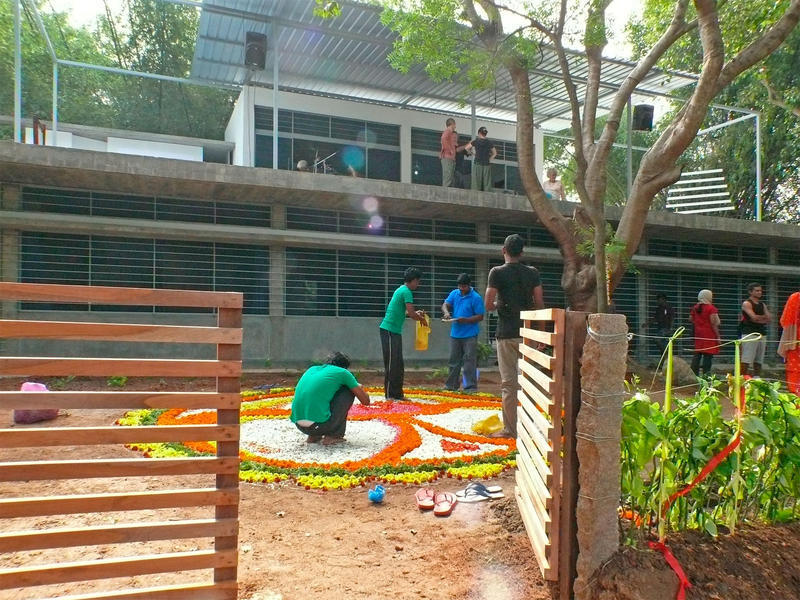 Aurelio sounded the Ring for the official opening of the new Svaram building. Puja interviewed him about this special day and its significance. He said that this particular building will serve as an exhibition place, storeroom and research space. Besides this Svaram has its first building on the outer ring road,. The new space replaces an old building that burnt down 3 years ago. It represents 1 degree of 360 degrees of the ring, and tries to invoke the original plan of Aruoville to manifest the symbol of the Galaxy plan.