Daily Archives:
2017/02/26
In the last weekend of Remembering Veenapani Festival at Adishkati last night The Raghuraman Trio took the stage for jazz concert.
They performed a repertoire of jazz carefully selected to fit the theme and the beauty of the theater. We heard some jazz standards, some original pieces by Karina Colis… all enthusiastically supported by the audience.
Raghuraman Ramasubramanian on guitar
Karina Colis on drums
Avishek Dey on bass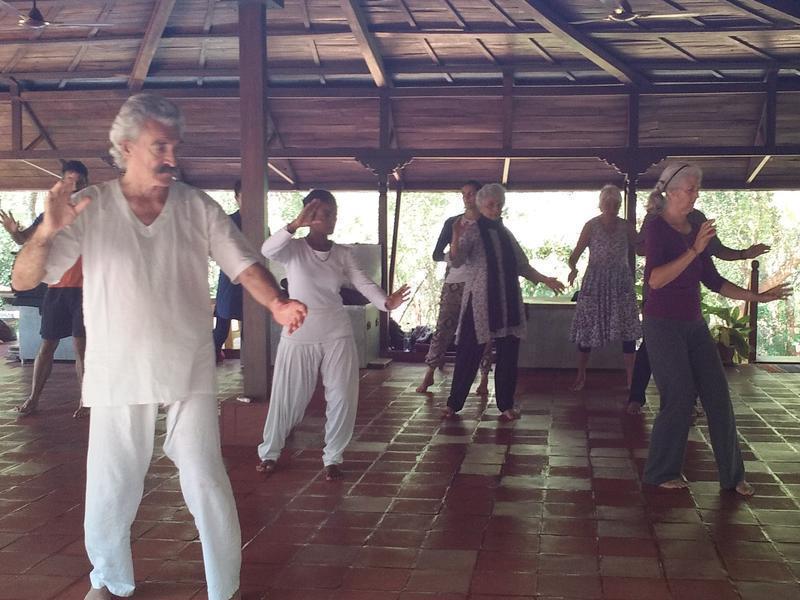 Marco and Krishna offered a valuable workshop for beginners in Tai-Chi-Chuan.
The workshop was held at the famous Tai-Chi hall in Sharanga community, in Auroville. The workshop attracted guest and residents of Auroville. The workshop was conducted for 18 days for 3 hours session each morning. One half of the session were dedicated for mediation and Chi techniques and the other half for learning and practicing the 24-forms of Tai-Chi. In an incredible module of teaching, Marco shared his knowledge and guided the students with a masters touch and was very gentle yet vigilant for people's slightest of errors. The workshop was an insight not only to learning of the method but an understanding of Chi which exist in and outside our body, which the Chinese referred to as vital force behind each movement.
The Tai-Chi school offers its space every morning throughout the week for people to come and practice Tai-Chi with the masters. Such workshops are unique and life changing for some, as the students attending the workshop give their sharing of experience about the workshop at the end of the interview with Marco.
Auroville is truly at the receiving end of a gift the Tai-Chi school and masters like Marco represent.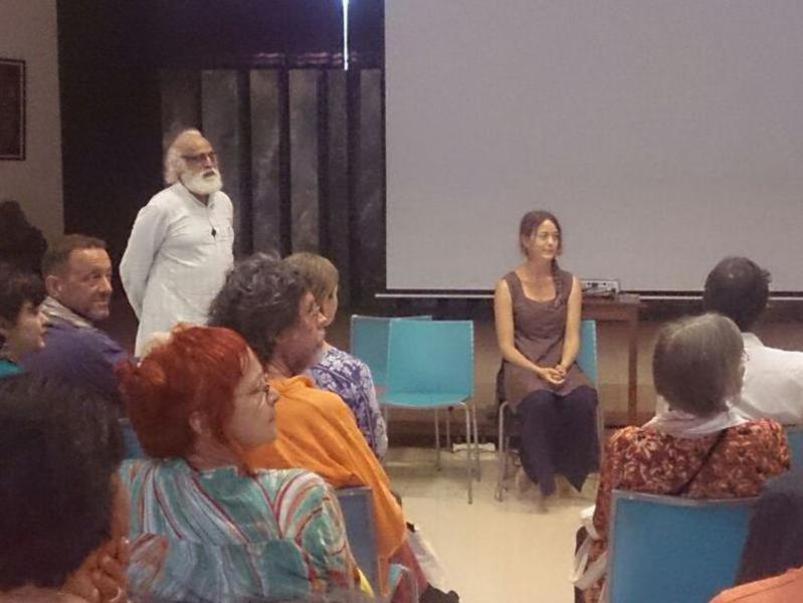 Anna Bohlmark, a film maker from Sweden is in Auroville, to experience Auroville and give an experience to people for Auroville through her film, Fog of Bwindi. It is a very heart touching short film, which is more of documentary of events which occurred in 1991, when the Uganda government decided (with the backing of World Bank) to convert the Bwindi forest area into a protected national park. And in order to make successful this decision, the government had to evacuate and literally remove the indigenous people of that region, the pygmies of the Batwa tribe. The national park is a big tourist attraction, paying 500US$ per person to observe and engage with the endangered species of guerrilla. The government completely undersighted the relationship of the Batwa pygmies who have inhabitated those regions for 1000's of years. The pygmies now find themselves, without their home nor land to basically survive upon. No help, support or rehabilitation plan was prepared for evacuation of nearly 6000 pygmies. Anna through her film, ventures deep into the lives of these unique and indigenous people to tell state of what occurred in their lives, when their own government abandoned them with any show or cause.