Category Archives:
Educational Centers
Horses and Humans share a special relationship with each other through love and understanding. In conversation with Achilles and Mahi from Baraka and Priyamvada from Horse-Friends at Deha Shakti, we get to know more about the horses and their activities at the farm.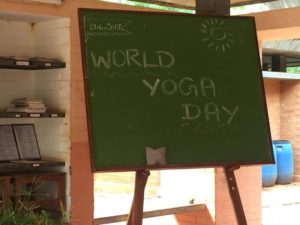 On the occasion of International Yoga Day, I went to the Ilaignarkal Education Centre to witness the all day yoga celebration. In this segment, I interview Meenakshi and Anand, the principal organizers of the event as well as two participants. Tune in for the inspiring account of the Centre's efforts to disseminate Indian history and culture to the youth as well as Anand's haunting and beautiful Vedic hymns.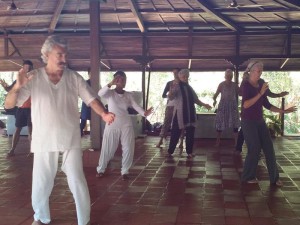 Marco and Krishna offered a valuable workshop for beginners in Tai-Chi-Chuan. The workshop was held at the famous Tai-Chi hall in Sharanga community, in Auroville. The workshop attracted guest and residents of Auroville. The workshop was conducted for 18 days for 3 hours session each morning. One half of the session were dedicated for mediation and Chi techniques and the other half for learning and practicing the 24-forms of Tai-Chi. In an incredible module of teaching, Marco shared his knowledge and guided the students with a masters touch and was very gentle yet vigilant for people's slightest of errors. The workshop was an insight not only to learning of the method but an understanding of Chi which exist in and outside our body, which the Chinese referred to as vital force behind each movement. The Tai-Chi school offers its space every morning throughout the week for people to come and practice Tai-Chi with the masters. Such workshops are unique and life changing for some, as the students attending the workshop give their sharing of experience about the workshop at the end of the interview with Marco. Auroville is truly at the receiving end of a gift the Tai-Chi school and masters like Marco represent.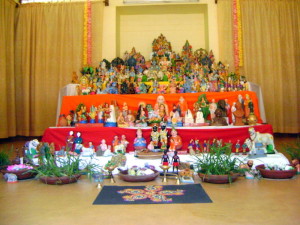 oct 1 muthal oct 12 varai ilaignarkal kalvi niruvanthil, kolu pommaikal vaithu oru anmiga ,kadavul thanmai konda pandikai sirappudan nadakkirathu.ithu miga unnathamana ondru.ithil janaki ammalum,sumithra ammalum sirappu poojai nadathinar.athan anupavangali janki ammalidam irunthu iyyanar petti eduthu, anaivarum ithan payanai kettu makizhungal.matrum ithan pukai padam moolam melum ithanai therinthu kollalam.athu matum indri ithai neril sendru kandu kaliungal.ithu pathu natkal nadakirathu.vanthu kandu kaliungal.