Daily Archives:
2017/03/07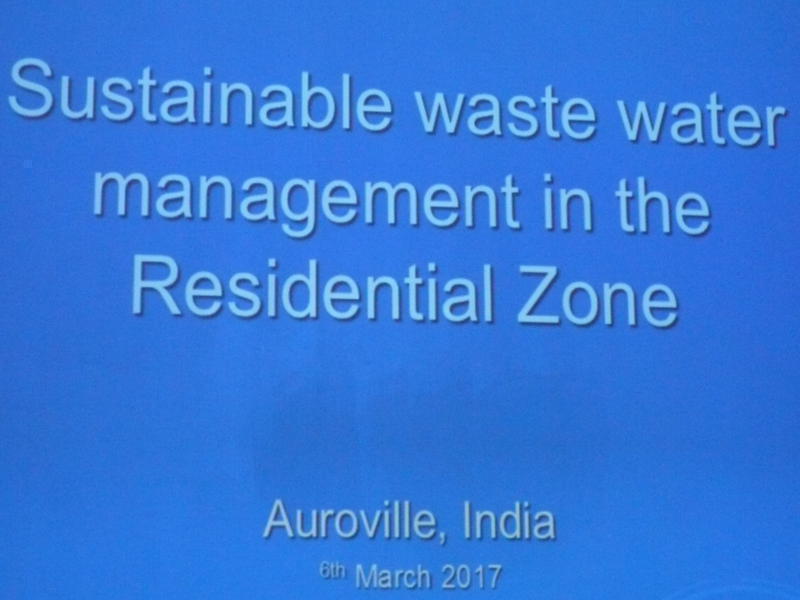 Monday 6th March we've recorded the debate on Auroville's Waste Water Treatment Plant International Meeting. This was the first time that waste water was handled collectively (for Residential Zones 1&2) instead of at the community level. The Town Developing Council shared information about the WWTP, including the route of the sewer lines, the dewat/vortex technology used at the plant how the purified water will be returned, about the laying of the pipes and the management plan of the WWTP. The TDC tryied to answer to concerns and questions the audience asked while we felt a certain amount of excitement in the hall.
The village of Gu?a has gained world fame owing to its Assembly of Trumpet Players, the largest trumpet event on the planet. The love of the people of Draga?evo for music, especially for the trumpet, began in the rule of Prince Miloš Obrenovi?, who ordered the formation of the first military band in 1831. From then until now the trumpet has reigned here uninterrupted while woodwind instruments, in keeping with the customs, warm the soul of its population.
This musical edition features as well well known Goran Bregovic with his collaborations …. and some gypsy music.
tracklist
Goran Bregovic- Mesecina
Tamburasi Rumski – Stanite dani stanite noci ( Pera Petrovic )
Trubaci – Leskovacki zvizduk
Trubaci Svadbarski cocek Undergorud podzemlje
Ludnica na mesecini Guca, stadion Trubaci Elvis Ajdinovic & Gypsy Groovz
Goran Bregovic – Caje Sukarije
Goran Bregovi- Ederlezi- Time of the Gypsies
Esma Redzepova – Gelem, gelem…
Cigani Ljubljat Pesnji – Barcelona Gipsy Klezmer Orchestra
Boban Markovic Orkestar – Crni voz
Trubaci – Robot Kolo (Zemljotres kolo) Guca
Dejan Petrovic Big Band – Vrtlog
Goran Bregovic – Ringe ringe raja (Ya ya)
Guca Trubaci
Balkan Beat Box – Balkumbia