Posts Tagged 'recording'
As every year, Aurovilians gathered at the Amphitheatre besides the Matrimandir at dawn for a collective meditation, in honor and memory of The Mother, the founder of Auroville.
This year, a reading was given from Mother's meditation; an event which took place between 2-3 in the afternoon, and in which she saw an undisturbed vision of the supramental consciousness, and how people travelled to and from that land on a great city-sized ship.
The dawn chorus accompanied the subsequent concentration, and the daylight seemed to appear as if from nowhere.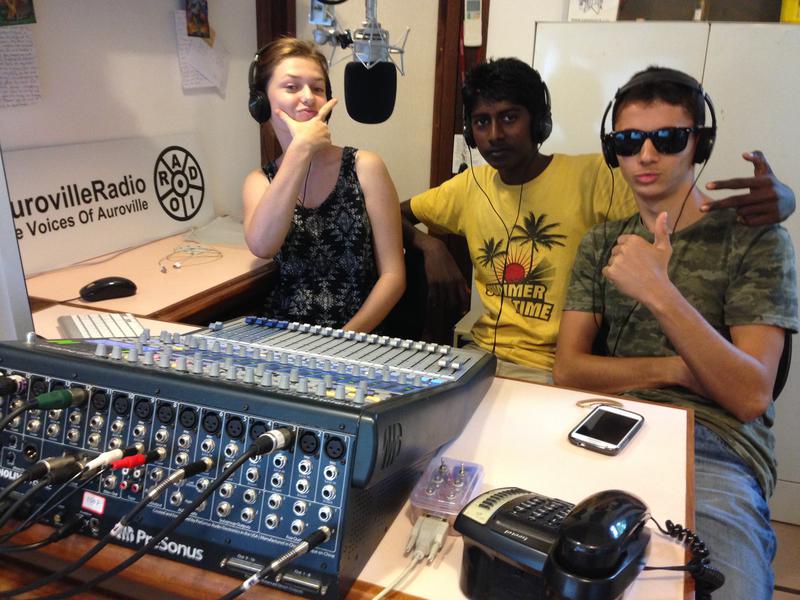 This playlist was created by combining various tastes of music into a refreshing sequence. The songs, arranged to compliment each other perfectly highlight the uniqueness and diversity!
Our selection ranges from todays greatest hits to those songs that have stayed with us over time, making this playlist unforgettable!
01 Milky Chance – Flashed Junk Mind
02 Michael Jackson – Billie Jean
03 Boomkat – Wasting My Time
04 David Guetta – Memories (feat. Kid Cudi)
05 Red Hot Chilli Peppers – Under The Bridge
06 Micheal Jackson – Beat It
07 Portisbox… Ooops, head – Toy Box
08 Micheal Jackson – The Way You Make Me Feel
09 Ed Sheeran – I See Fire
10 D.Imman – Yeppa mama treatu
11 Morcheeba – Trigger Hippie
12 David Guetta – The Alphabeat
13 Micheal Jackson – Bad
14 The Beatles – Here Comes The Sun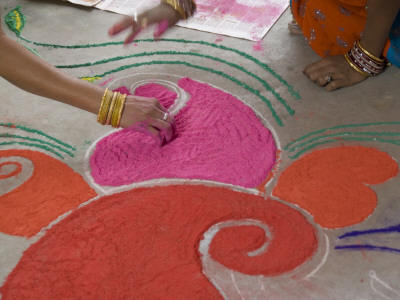 The Residents Assembly Service invites us tomorrow at 4.30pm, to the Unity Pavilion (International Zone), for a General Meeting on the Water Maintenance Service. The Entry Service invites us on Saturday at 3pm, also to the Unity Pavilion, for a brainstorming / work session on the different possible ways of being associated with Auroville. Today, the 8th Festival of Tibetan Culture starts, at 6.45pm, at the Pavilion of Tibetan Culture (International Zone), with a film on Milarepa. Tomorrow, at 7pm, TSAM will share a Cultural Dance performance with us. Also, Happy Pongal to all, from AurovilleRadio!
Our research will not be a search effected by'mystic means. It is in life that we wish to find the'divine." Mothers Agenda,
'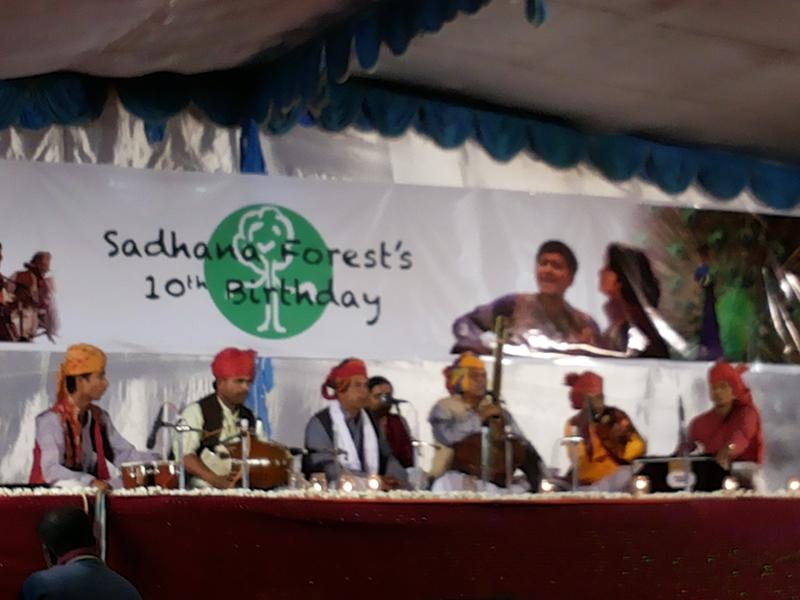 Last Saturday was quite a memorable day for the Sadhana Forest community and all its guests. Having welcomed everyone to celebrate their ten years of existence, they served up numerous activities during the day and late into the night. The place was crowded, especially waiting for the Kabir Music performance. AurovilleRadio was there, of course, recording this great event for you. The concert started with Prahladji Singh Tipaniya, had people celebrate, in a great spirit of freedom and unity, and only ended at 3am on the Sunday morning,
We thank everyone that made this event possible. For those not familiar with the Kabir project, Prahlad Singh Tipaniya is an Indian folk singer who performs Kabir bhajans in the Malwi folk style of Madhya Pradesh. He was born in a Dalit family on September 7th, 1954, in Luniakhedi, Tarana, Malwa, Madhya Pradesh. Prahlad Singh Tipaniya has toured the U.K., the U.S., and India, and his music has been played on all of the Indian radio stations. Having received several awards, including the Padma Shri in 2011, Tipaniya also performed at the annual Sufi music festival, Ruhaniyat. At Sadhana Forest, he performed together with a group of skilled and passionate khartal, dholak, harmonium, timki and violin players.
'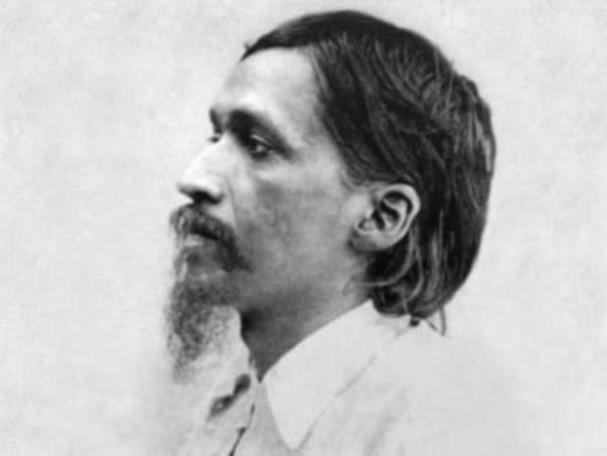 I have rendered a few poems from the book Collected Poems of Sri Aurobindo. I am having a great time discovering the multi-faceted grandeur of Sri Aurobindo's poetic genius. I am interested in sharing with the listeners my voice-adventure of trying to feel and render the poetry of Sri Aurobindo. The poem Bride of the Fire was written on November 11, 1935. The listeners can look forward to more such endeavours in the time to come. I am thankful to AurovilleRadio for letting me experiment.
Collected Poems is a great collection of poems written by Sri Aurobindo from 1890 to 1950. — intyoga.online.fr/poems.htm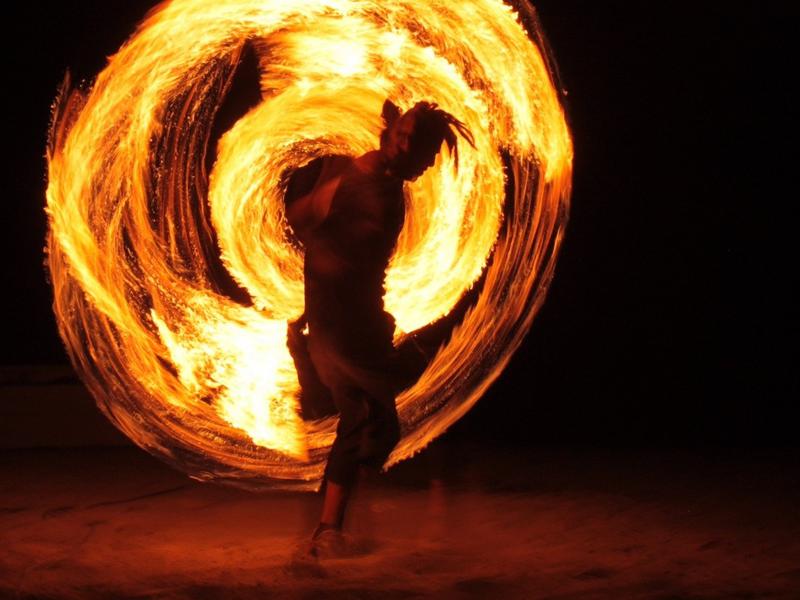 From today until Thursday between 5 to 7pm at Unity Pavilion in International Zone we are invited to attend a series of open information meetings on a: Proposed New Selection Process for the Working Committee and the Auroville Council & The Participatory Working Group proposal. On Nov 23rd & 24th at 8 pm at the Visitors Center we are invited to a Discoveries of Fire – ? A Fire & Light spinning performance. 23rd at 8pm at Sri Aurobindo Auditiorium, Bharat Nivas, brings Amayama Band from Spain.
Heroism is to be able to stand for the Truth in all circumstances, do declare it amidst opposition and to fight for it whenever necessary, and to act always from one's toughest consciousness.The Words of the Mother vol 14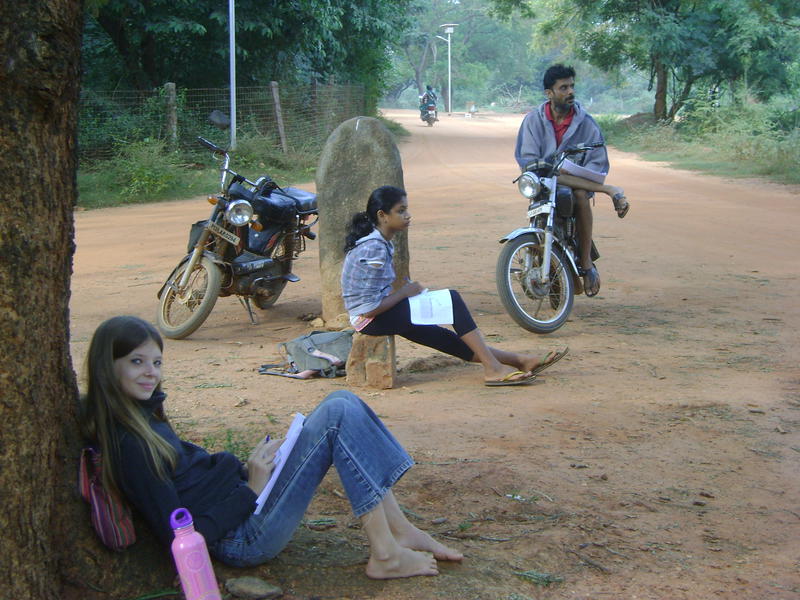 In today's news we are featuring teacher Mahavir and students Mira and Chandana from Deepanam School. They are undertaking a survey on mobility for L'Avenir d'Auroville. After observing designated spots at peak hour to collect data, the children will analyse the data using Excel. On Saturday November 16th, at 4pm, Unity Pavilion (International Zone), a second General Meeting on a proposed new Selection Process for the Working Committee and the Auroville Council (Participatory Working Group proposal) will be discussed. On Sunday the 17th a Deepam Light celebration will take place.
"Be simple , be happy. Do your work as well as you can. Keep yourself always open towards me. This is all that is asked from you ." The Mother
'
On Wednesday November 13th, 2013, all are invited to an Information GM on Koodam at 4.30pm, Unity Pavilion (International Zone). On the Friday, November 15th, Cafe Auroville – unlocking Auroville to the youth of the world – takes place, also at the Unity Pavilion. Organized by SAVI it starts at 2pm, On Saturday 16th at 7pm Twilight Beats (Pondicherry) present Raga Pushpanjali Tamil Devotional Songs on the Mother & Sri Aurobindo by Vocalist Sam Terris (Miresh) and on Keyboard Sharan, with Shiva Raman on Tabla. This at CRIPA in Kalabhumi. On Sunday the 17th at 6pm we are promised a beautiful Karthigai celebration by and at Deepam
The Grace is equally for all. But each one receives it according to his sincerity. It does not depend on outward circumstances but on a sincere aspiration and openness. Words of The Mother, Vol. 14 **************************************************************************************** On 17th November 1973, the Mother left her body. She was ninety-five. Many among her children were deeply shaken for the time being. But they realise now that she is always present amidst them.**************Both at home and abroad, the devotees see the Mother in their dreams. They feel her presence, listen to her message and get inspiration and instruction in their work. They firmly believe that the Mother will return in a new form. Meanwhile her mission is getting quietly fulfilled more and more. When Sri Aurobindo left his body the Mother said, "Nothing has changed. All that Sri Aurobindo has said is true, time will prove it." On the Mother's withdrawal, her children are carrying on her work repeating the same dictum "Nothing has changed." *************************************************************************************** On 17 November 1973, the Mother laid down her residual human body while she continued to exist forever in a body consisting of a supramental substance. The supramental substance as worked out by the Mother is a material substance – otherwise the earthly revolution would have no meaning – though it is composed of a substance more refined than the Matter known to us. Generally speaking, the Gross Matter of our Mother the Earth is still in the process of transformation. This process is now in an advanced stage thanks to the avataric Yoga of Sri Aurobindo and the Mother. When gross Matter will have become sufficiently subtle and receptive, i.e. transformed, the mature souls, ready and waiting in their soul-world, will descend and incarnate in it. The formation of their bodies will be moulded by the existence of the Mother's supramental body, the prototype of the new species. -Georges Van Vrekhem: The Mother – The Story of Her Life
'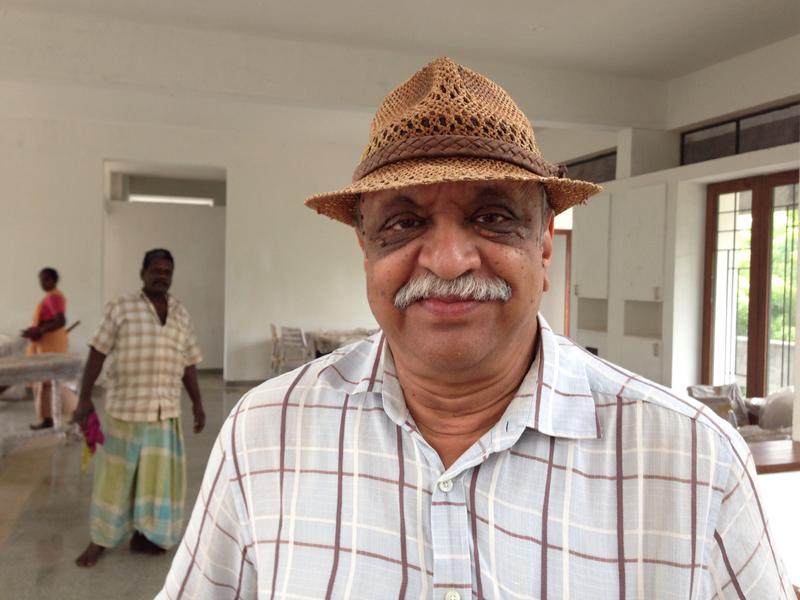 In today's news you can listen to Sanjeev on the new building of SAIIER. Founded in 1983, SAIIER has, ever since, been located in Bharat Nivas, Pavilion of Indian Culture (International Zone). Sanjeev also invites the community to participate in tomorrow's inauguration. It will take place at 9.30am at Town Hall, next to the Auroville Foundation, where the new building is located. Further, Dr. Karan Singh, Chairman of the Governing Board, with Prof. Manoj Das from the Ashram as chief guest, invites us to a talk: 'Vedanta Today'. That takes place today at 6.30pm at Bharat Nivas.
Equality: Perfect equality of our spirit and nature is a means by which we can move back from the troubled and ignorant outer Consciousness into the inner kingdom of heaven and possess the Spirit's eternal kingdoms of greatness, joy and peace. Mother … there is another blue, near to the purple, which is the light of a power of the vital. Sri Aurobindo. Lord , give me perfect sincerity, that sincerity which will lead me straight to Thee. The Mother
'