Category Archives:
Pioneers
Bhaga arrived in Auroville in 1972 and since then has been a pioneering force in Auroville's various aspect. We met up with Bhaga, a day before her birthday which is on 23 February to chat with her and wish her best wishes for the coming year. In a delightful exchange of thoughts, Bhaga chose to speak more about her favorite topic 'Auroville' than her personal being. She speaks about her life in Aurovile past, present, future and deeply reflects upon what it means to have true collaboration between people who have come to Auroville, to manifest Auroville. Bhaga as always speaks her heart out frankly and courageously to not overlook her own participation in bringing the change in human consciousness. Many sweet memories of the past were also cherished and future aspiration mentioned, listening to her helps in going into deep awareness of presence of the divine and brings consciousness into our being, much like her work, workshops on cellular consciousness, Labarotary of Evolution or the publication of her books.
We wish many more delightful years to come for us, with Bhaga. OM!!!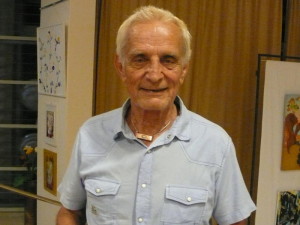 Frederick share about the early days in Auroville, his relationship with the mother and the land, the complexity and the joy to live the creation of the city the earth needs.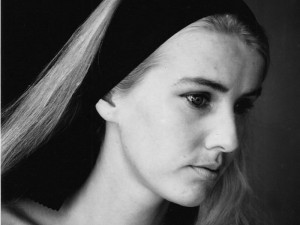 On December 5th, Francois and Rakhal projected the 2nd part of Shyama's (Certitude) interview. This is an extremely moving movie as Shyama recounts the very beginnings of Auroville, her unique relationship with the Mother, the death of the first Auroson and the birth of the second one, as well as her insights into Auroville today. Shyama had seven children and her life, courage and strength are an inspiration to all. The 5th of December is Sri Aurobindo's Mahasamadhi and it is a fitting day as Shyama, the name given by the Mother, is one of Krishna's names.
'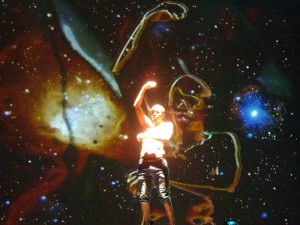 The new season of Sri Aurobindo Auditorium, Bharat Nivas, Pavilion of India, International Zone has started last night with amazing performance Embracing the Planet. We follow the story of misplaced San bushman who was denied for the birthright of using his mother tongue. Lost in his life journey gets across of a spirit, who becomes his guide on the path of reconnection to the thread of light. Performes supported by rich video imagery are along with the audience, totally immerse in the incredible sound which , either we want it or not, affects with its frequencies our bodies, minds, and completes the universal story ... What have we done? ...in the name of civilization and the progress? ..... what is one's mission on this planet? ....

Excellent performance is a fruition of collaboration and work of many
Philippe Pelen Baldini - author, artistic director, choreographer, director
Thierry Moucazambo - assistant director, performer, choreographer,
Irven Morapedi Teme - performer, choreographer,
Jemremy Roske - musician, performer
Vania - sound, music and sound tracks
Eric Angels - video creator
Jean - light
Joshua - sound
Kiran - costumes
Riju - organisation

The San bush people of the Africa desert believed we are each connected by a thread of light to the stars, nature and all life. Their wisdom says - when the thread is cute, we suffer, what they call "star sickness". We are left disoriented , isolated and alone - breeding anger, fear, greed and separation... Can we find this lost thread of light? Can we connect once again, to our cosmic roots?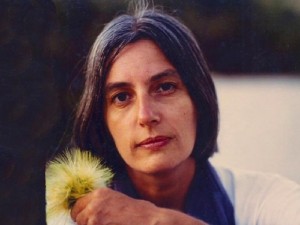 Shraddhavan is the Sanskrit name given by the Mother, in June 1972,' to an English woman who joined Auroville in 1970 and has lived here ever since. After studying English Language and Literature at Bristol University in the U.K. she travelled extensively in Europe, Asia and Australia before coming to Auroville. Here, she works as an educator, translator, editor and writer. Several of her poems, stories, essays and book reviews have been published in the Ashram journal Mother India as well as in Heritage magazine.
At present Shraddhavan is in charge of the Savitri Bhavan, a centre focusing on Sri Aurobindo studies, and especially his revelatory epic poem Savitri. - Ce film vous est presente par Rakhal et Francois Gautier dans le cadre de la serie de reportages qu'ils ont realises sur les pionniers d'Auroville. '