Posts Tagged 'Beaches'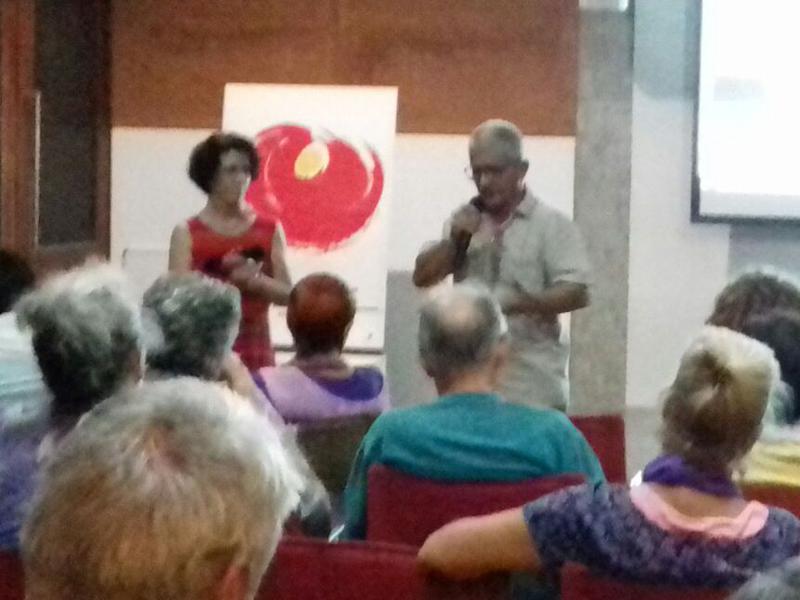 Last night at Bhumika Hall, Bharat Nivas was a special screening of short films: : "A Sacred Message from Colbian Indigenous Tribe"", presented by German Zuluaga from Colombia in Spanish with translation by Stella Rodriguez . Mr.German Zuluaga, visiting guest, has started a Multicultural Community in Sierra Nevada 5 years ago in an abandoned settlement. He started exchanging products and services with the Koggies from a village 5 km away. He wanted to help them to keep their Sacred way of living ,and unexpectedly he has found his own spiritual path.
After the presentation, and screening was a session of questions and answers.
Numerous audience was united in the thought, that that special tribe, which live exclusively spritual life, should be preserved, and kept in peace for the benefit of the future of whole planet.

In the name of progress, civilization … lots of damage has been done on this planet.
German Zuluaga, a visitor from Colombia is on the quest to preserve millennium old civilization of indigenous people of Koguis Indians in Colobmia, in the area of La Sierra Nevada.
This morning we had an interesting bilingual conversation (Spanish and English) with German, Stella and Anandi on the topic of preservation of Koguis Indians, and what is actually important in one's life. German outlined spiritual outlook of Koguis Indians system of philosophy, beliefs… He conveys his personal story on happenstance in life that had leaded him to that sacred tribe of indigenous people , and their exclusively spiritual life.

Before the year 2017 say farewell we feature Barbados Soca 2017. Crop Over with Soca festival has always been a big thing for the islands, and Barbados is no exception. Many come to the island just for that occasion, to jump on Kadooment Day on the beats of fresh songs of that year Soca festival. And songs are humorous, witty socially and politically engaged …since all the artist compete who might come up with the smartest one, on the best soca beat.
tracklist:
Rhea ft Coopa Dan – Bare Trouble
Hypasounds – Dip
Marzville – Give It To Ya
Stiffy – Tip and Ben Ova
Lil Rick – All Kinda Girls
Snap Brandy – Bend Ova& Ride
Hardware – Pop Down
Lil Rick – Blessings
Red Palstic Bag- Boat Ride
Lead Pipe & Saddis – Early Bird
Scrilla -Wood
Lil Rick – energy
Peter Ram – Upside Down
Mistah Dale – Soca Famaleez
Stiffy – Mavis
Ray Dainja – Bout Dese Juks
Saffiyah – Tun Up
King Bubba FM – No Sober
Grynner ft Rasiley Kind O' De Stage King O' De road
Lil Rick & Kernal Roberts – Soca Refuges
Ramases – AWOL
Aidan – Life Nice
Alison Hinds – Single
King Bubba FM & Lil Rick – Soca Made Me Do It
Snypa – Iz Fete
Lil Rick & Peter Ram – Let's Go Tridents
Maloneyy – Killy Killy
Hypasounds – Liquor
Aidonia – Boom
Speed – Wiggle
Stabby – Wukkist
Peter Ram – Memroy
Statement – Nah leaving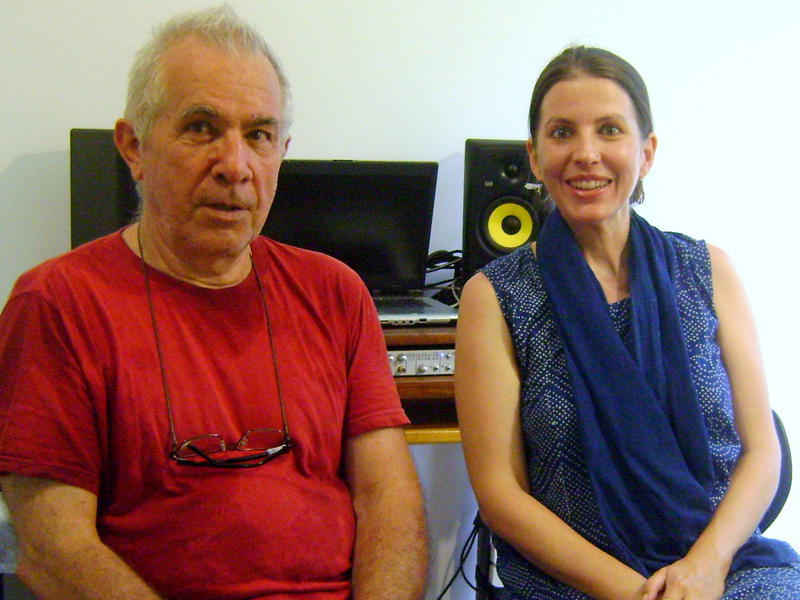 Few days back working groups announced the water crisis, and pleaded the community to be careful in usage of our water. This morning we hosted Tom and Ing-Marie from Water group with updates, and currents situation on water .
Tom in details explains where do we get our water from, and what would be the steps in extreme situation or crisis, in which we are headed if there would be no rainfall in near future. Ing-Maries shares some tips on how to save water, with emphasis that those, and more, are available on the web page of Water Group.
The group sees future of our water in rain harvesting.
Still, situation is severe, and it will take an awareness, and committed acts of each of us to face water crisis.
Musical edition today travels back in time, and to South American continent. At the time when funk was spreading like a fire from states, Brasil was catching it fast , embracing it, and transfixing it ….
tracklist
Manu Gavassi – Vício
Darker Than Blue – Ghetto Funk
Gerson King Combo – Funk Brother Soul
Banda Black Rio – Mr Funky Samba
Seu Jorge – Samba Rock
Banda Black Rio – Maria Fumaca
Gilberto Gil Toda menina Bahiana
Tim Maia – O Caminho Do Bem
Trio Mocoto – Swinga Sambaby
Miguel de Deus – Black Soul Brothers 70's Brazilian Psych Funk
Emilio Santaiago – Vem Menina
Toni Tornado – Sou negro
Bebeto- Segura a Nega
Banda Black Rio – Vidigal
Lafayette Afro Rock Band – Hihache
Tiago Abravanel – De Brim
Cristina Camargo Moral Tem Hora
Cassiano – Eu amo voce
Patricia Marx cedo ou tarde
Marcos Valle – Estrelar
Gerson King Combo – Mandamentos Black
Trio Trenura – A Gira
Banda Black Rio – Expresso Madureira
Elizio De Buzios – Tamanqueiro
Sergio Mendes, will.i.am, Siedah Garrett – Funky Bahia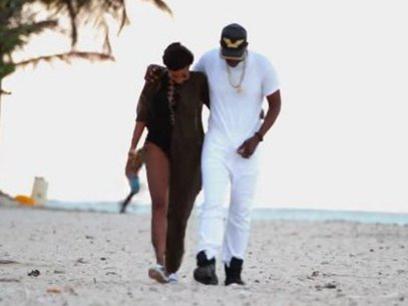 Story of fresh cuts is going on – today dancehall
tracklist
Street Soul Riddim Mix Feat. Chris Martin, Romain Virgo, Alaine, Cecile
Konshens – Gal Dem Sugar
Eddy Kenzo ft. Alaine – Addicted
R. City – Crazy Love Ft. Tarrus Riley
Pitbull – Options ft. Stephen Marley
Vershon – Wul It Out
Keznamdi – Victory ft Chronixx
Popcaan – Naa Stoop
Popcaan x Drake – My Chargie
Vybz Kartel – Remember Me
Ishawna – Shape of You (Equal Rights – Remix)
Spice Sweet ft Busy Signal
Romain Virgo & Bugle – No Problem
KickRaux & Ras Kwame feat. Ayo Jay, Demarco, Doctor & Tyga – Feelin U
DJ Khaled – I'm the One ft. Justin Bieber, Quavo, Chance the Rapper, Lil Wayne
Busy Signal, Patrice Roberts – O'Baby
Capital D – Dancehall Nice Again
Demarco – Something To Think About
Charly Black – You're Perfect
UFO Miles – Chi Ching Ching
Shawn Ice – Levels To This
Gyptian & Konshens – Bingo _Yardstyle Ent
Jahmiel – Nuh Loyal

Some fresh cuts of roots and culture , reggae …
tracklist
Serve And Protect Riddim Mix Feat. Queen Ifrica, Peetah Morgan, Romain Virgo
Samory I – Rasta Nuh Gangsta
Tarrus Riley – Simple
Ronnie Davis – I Won't Cry
Anthony John – Power of Love
Claire Angel – Love Is All I Bring
Black Omolo – More Positivity
Brothertz feat. Junior V & Sis Jane Warriah – Mash It Up [
Chezidek – Journey
Jah Mason – No Sad Story
Jahfe feat. Mykal Rose – Angel
Queen Ifrica – Truversation ft. Damian Jr. Gong Marley
Gentleman & Ky-Mani Marley – Tomorrow
Tuff Like Iron – Orange Peel
Williams Brutus – I Tried
Anthony B – King In My Castle
Raging Fyah – Fight
Torch & Chiney Kiki – Your Love

May 5, 6 and 7 at 7:30 pm CRIPA Garden (behind CRIPA), Kalabhumi.The Auroville Theatre Grouppresents ALL MY SONS By Arthur Miller.
On Wednesday 10th of May at 6pm Mahalaxmi Park (Behind Auroville Library) opening of new eatery in town – Neem Tree Eatery, a cashless eatery for people associated with Auroville with vegetarian and healthy food.
Srima Beach (Tanto Far Beach) – Sunday Trips The usual stops are served along the way: Matrimandir office gate, Solar kitchen, Certitude, Kuilapalayam (New Creation Junction), Kuilapalayam(SBI Bank), (Former) Last School Dep. 9.00am – Vérité Arr. 9.30am – SriMa Dep. 11.30 am – Vérité Arr. 12.00pm – SriMa Dep. 2.30pm – Vérité Arr. 3.00pm – SriMa Dep 3.30pm – Vérité Arr. 4.00pm – SriMa ———Returns Dep. 9.30am – Sri Ma Arr. 10.00am – Vérité Dep. 12.00pm Arr. 12.30pm – Vérité Dep. 3.00pm Arr. 3.30pm – Vérité Dep. 5.30pm Arr. 6.00pm – Vérité
The surest way towards this integral fulfilment is to find the
Master of the secret who dwells within us, open ourselves constantly
to the divine Power which is also the divine Wisdom and
Love and trust to it to effect the conversion.
– Sri Aurobindo
The Divine expresses itself in many ways….
water, in different forms, starting with a single drop, forming cascade in lotus pond, or a river stream; many droplets form a rain … and all leads into the ocean