<!–- This sets the $curauth variable –>
<!–- The Loop –>
Overtone singing – also known as overtone chanting, harmonic singing or throat singing – is a type of singing in which the singer manipulates the resonances (or formants) created as air travels from the lungs, past the vocal folds, and out of the lips to produce a melody.
Each note is like a rainbow of sound. When you shoot a light beam through a prism, you get a rainbow. You think of a rainbow of sounds when you sing one note. If you can use your throat as a prism, you can expose the rainbow – through positioning the throat in a certain physical way, which will reveal the harmonic series note by note
Tibetan Buddhist chanting is a subgenre of throat singing, mainly practiced by monks of Tibet,Most often the chants hold to the lower pitches possible in throat singing. Various ceremonies and prayers call for throat singing in Tibetan Buddhism, often with more than one monk chanting at a time.
tracklist
Tibetan Chant – Heart Sutra
Big Om of Tibet – Monks chanting Om – Dalai Lama – Buddha
Om Mani Padme Hum (Throat singing)
Medicine Buddha Mantra
Lama Gyurme – Hope for Enlightenment
Guru Rinpoche – Padmasambhava Mantra
Gelug monks – Tibetan throat singing
Tibetan Sacred Temple Music
Tibetan Flute Music – Longing Eagle
Yungchen Lhamo – Peace of Mind
Yungchen Lhamo – Happiness Is

Ulibka Julie, history odnoy devochki kotoraya nashla svou nastoyashyu ulibku .
avtor Noel Parent,
tekst ozvuchen Alena-Amrita Demidenko

Friend's Lanye istoriya ob Edinstve zivotnix i ludeye , blagodarya Lubvi i Krasote.
Ulibka Julie, history odnoy devochki kotoraya nashla svou nastoyashyu ulibku .
avtor Noel Parent,
tekst ozvuchen Alena-Amrita Demidenko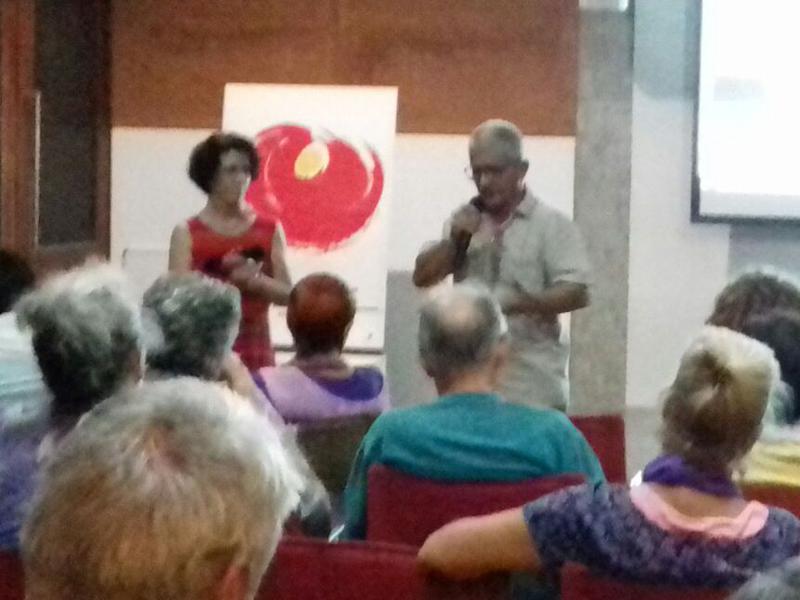 Last night at Bhumika Hall, Bharat Nivas was a special screening of short films: : "A Sacred Message from Colbian Indigenous Tribe"", presented by German Zuluaga from Colombia in Spanish with translation by Stella Rodriguez . Mr.German Zuluaga, visiting guest, has started a Multicultural Community in Sierra Nevada 5 years ago in an abandoned settlement. He started exchanging products and services with the Koggies from a village 5 km away. He wanted to help them to keep their Sacred way of living ,and unexpectedly he has found his own spiritual path.
After the presentation, and screening was a session of questions and answers.
Numerous audience was united in the thought, that that special tribe, which live exclusively spritual life, should be preserved, and kept in peace for the benefit of the future of whole planet.

In the name of progress, civilization … lots of damage has been done on this planet.
German Zuluaga, a visitor from Colombia is on the quest to preserve millennium old civilization of indigenous people of Koguis Indians in Colobmia, in the area of La Sierra Nevada.
This morning we had an interesting bilingual conversation (Spanish and English) with German, Stella and Anandi on the topic of preservation of Koguis Indians, and what is actually important in one's life. German outlined spiritual outlook of Koguis Indians system of philosophy, beliefs… He conveys his personal story on happenstance in life that had leaded him to that sacred tribe of indigenous people , and their exclusively spiritual life.

Book for children of all ages, written by Noel Parent, and read by Marlenka.
"…There once was magical land called Ayelen, where everyone smiled all the time.
They smiled while they worked,
they smiled while they played,
they smiled when it was sunny,
they smiled when it rained.
They even smiled while they were sleeping!…."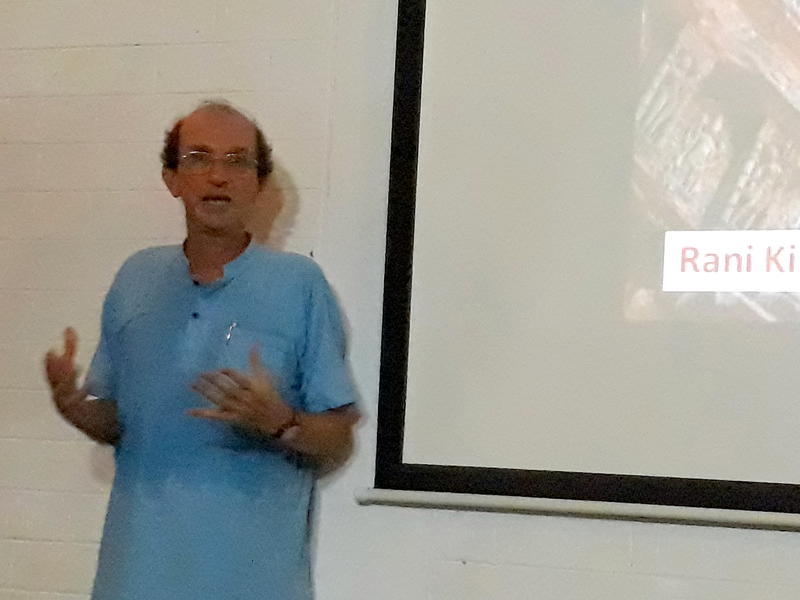 Yesterday afternoon the events room at Pavilion of Tibetan Cuture was fully packed with all those who wished to listen to an inspiring lecture by Michel Danino on "Can Ancient India help today's India?". In a very compact, yet packed with facts, lecture Michel offered some aspects of ancient (or not so) India in governance, environment management, education, ethics… and their applicability to today's lifestyle and polity. India, despite colonization, still stands firm in their uniqueness of enveloping the unity in diversity up to today; where concepts of minority and majority take it's own stand (or not take stand at all).
Since the audience was reluctant to leave, and thirsty for more, Michel Danino has answered some questions.
The event was made in collaboration of the French Pavilion and Pavilion of Tibetan Culture.
Michel Danino (born June 4, 1956) is an Indian author, originally from France.
He participated in the translation and publication of the works of Sri Aurobindo and of The Mother. Danino also edited India's Rebirth (a selection from Sri Aurobindo's works about India, first published in 1993) and India the Mother (a selection from the Mother's works about India). He engaged himself also for the preservation of tropical rainforest in the Nilgiri Hills. In 2001, he convened the International Forum for India's Heritage (IFIH) with the mission of promoting the essential values of India's heritage in every field of life.
At present, he's a guest professor at IIT Gandhinagar and a member of the Indian Council of Historical Research. On 25 January 2017, Government of India announced "Padma Shri" award for his contribution towards Literature & Education.
Soulful Afrohouse – tribal house music in appreciation of Black Coffee, Boddhi Satva, Black Motion, Xoli M…….
tracklist
Black Coffe ft Zano – Someday
Black Motion – Bhana Shilolo (feat. Zulu)
Jullian Gomes ft. Sia – 1000 Memories
Afrikan Roots – 8 Prophets (feat. Black Motion)
Black Motion – Imali (feat. Nokwazi)
Boddhi Satva – Beautiful Humans (feat. Les Nubians)
Monique Bingham & Black Coffee – Deep In The Bottom (of Africa)
Stones & Bones feat. Tweety – Be There (Christos Fourkis Afro Groove Mix)
Atjazz & Jullian Gomes Agbara feat Wunmi
Black Coffee – Arise And Shine
Boddhi Satva – Apaga O Fogo (Uhuru Remix) [feat. Game Walla]
Xoli M – My Better Half (Afrikan Roots Main Mix)
Black Coffee, Nomisupasta and Black Motion – Traveler