Posts Tagged 'tribute'
On Monday 13th of November 4:30 pm at Unity Pavilion The Residents' Assembly Service encourages you to participate in a General Meeting to discuss Youth Link's Hive & The Pumphouse:Developing Systems for the Harmonious Growth of the City.
On Saturday, 18th of November between 9:30 am – 12 noon at Pavilion of Tibetan Culture in International Zone Aspiration Team invites Mentors and potential Mentors: to and Update on the New Entry process and their impacts on newcomers and mentors.
On Thursday 16th of November at 7pm Adishkati invites us to a concert of Lail Arad and JF Robitaille – We Got It Coming.
On Saturday 18th of November at 8pm at Pitanga, Cultural Centre Concert Tribute to Latin America.

Vaasal (Entrance), a new magazine in English about Tamil art, culture, language and society in Auroville. Feedback, suggestions to tamil@auroville.org.in
downloading link : http://tinyurl.com/vaasal
All depends on what you want. If you want Yoga, take all that happens as the expression of the Divine Grace leading you towards your goal, and try to understand the lesson that circumstances give.
The Words of The Mother, Vol. 14

An incredible performance has been played at Solitude Farm by the Jaco Pastorius Tribute Band with Mishko M'Ba electric bass, Suresh Bascara drums, Matt Littlewood sax and Aman Mahajan keys.
The jazz band that played on the 25th January in Solitude farm was amazing. The sound of the Matt Littlewood Trio was the perfect accompaniment to the incredible virtuosity of Maarten Visser's saxophone. More than 100 people attended to this gorgeous performance in the middle of the jungle, while a bunch of volunteers were serving delicious meals and fresh drinks.
Maarten Visser – Saxophone
Matt Littlewood – Piano
Holger Jetter – BassSreenath
Srinivasan – Drums
Tracklist song
1) Blue bossa (Kenny Dorham)
2) Dolphin dance (Herbie Hancock)
3) The days of wine and roses (Henry Mancini)
4) Estate (Bruno Martino)
5) Stella by starlight (Miles Davis)
6) Well, you needn't (Thelonious Monk)
7) Song for my father (Horace Silver)
8/9) There will never be another you – All blues (Miles Davis)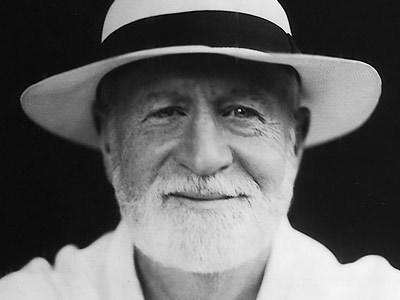 A tribute to 'the Jazz Sage' Mose Allison, who passed away yesterday morning (15th November 2016) at age 89. Allison struck the perfect balance between New York hipster cool and down-home Mississippi folk wisdom, as he straddled the line between Delta Blues and Modernist Jazz with an easy unpretentiousness. Here are some of of his recordings – the word from Mose himself as well as lovingly crafted renditions of songs by Willie Dixon, Percy Mayfield, Willie Love, Sonny Boy Williamson, Duke Ellington, Johnny Fuller and Ray Noble. Musical edition features almost an hour of Allison wonderland!
tracklist
I Don't Worry About A Thing
Young Man's Blues
Parchman Farm Mose Allison Sings 1959
the seventh son
That's All Right
I Love The Life I Lead
Mose Allison Trio – Prelude To A Kiss
If You're Goin' To The City
Foolkiller
Trouble In Mind
Your Molecular Structure
Monsters Of The Id.
My brain
I'm Not Talking
If You Live
Certified Senior Citizen
What's With You
Baby Let Me Hold Your Hand
I Love The Life I Live.

Tuesday night with excitement of completely  full Sri Aurobindo Auditorium, Bharat Nivas for the concert tribute to Pink Floyd by Rita Marcotulli Jazz Ensemble.
Pink Floyd in jazz? Some might have asked but what we heard was an unique fusion of known songs as from the early "Astronomy Domine?" and "Set the controls to the hart of the sun", to the best known "Money", "Us and them", "The wall", "Crazy diamond", to the less known "Saint Tropez", "Cyrrus minor".
Pink Floysd's songs interwoven with jazz solos of the members of the band went higher than audience's expectations; and yet as very natural flow of clear electric pieces fused with jazz.
Presented by the Italian Pavilion.
Lineup
Raiz – Voice
Rita Marcotulli – Pianoforte and keyboard
Andy Sheppard – Sax
Alessandro Paternesi – Drums
Ares Tavolazzi – Electric Bass
Michele Rabbia – percussion and electronics
Fausto Mesolella – Guitar and effects
More photos by Coriolan Weihrauch (Mia Studio) are available here: https://www.flickr.com/photos/coriolan/sets/72157664070354842
Today's remembering of Professor Arabinda Basu or Arindam-da, as known to many, at Savitri Bhavan in International Zone passed in deep gratitude. In first part we saw a short documentary made by Tatiana, followed by Aster Patel's talk on The Transition of our Time. Remembrance, attended by many, brought up some sharing, starting with Arabinda's son Robert, his close assistant Mousumi Mukherji, and others. Professor Arabinda Basu born in 1918 – 2012 was well known in Ashram, Auroville and abroad as scholar on Sri Aurobindo's teachings.
This week children of Future School joined us while performing the community service within the school curriculum. We are featuring an excerpt of interview with Ahilya and Namoi. Tomorrow, Friday 18th, Africa House, Pavilion of African Culture in International Zone will join will join the celebration of Nelson Mandela Day at the occasion of Mandela's birthday with screening of "A Long Walk to Freedom" at 5pm at Unity Pavilion, followed by "BunnyChow" dinner. Musical Journey at 7.30pm at PAvilion of Tibetan Culture in International Zone
When something needs to be done in the world to rectify the wrongs, if one is really concerned with benefiting others, one needs to be engaged, involved. This is action out of compassion.
His Holiness the Dalai Lama