Posts Tagged 'concert'
Hemant Chauhan is considered one of Gujarat's best and most widely celebrated singer of bhajans and folk music. He is frequently referred to as the bhajan king of Gujarati music, and is also considered to be one of the best singers of Sugam Sangeet. He has a huge fan base in Gujarat and abroad for his divine music and singing. It is believed that his performances of bhajans and devotional music have the ability to carry the listener into a tranquil, relaxed and serene world.
He has a charismatic personality that enthrals his listeners with his effortless voice and charm. With an extensive catalogue of hit songs and bhajans, his Kathiya Wadi Lok Dayra and Bhajan Sandhya concert tour in North America in early 2007 was a huge hit. Hemant Chauhan is thus revered as a legend in India and has released many albums of devotional music. – www.youtube .com/watch?v =ovblLJhU7n4&feature=related -kabirproject.org /- www.aurovilleperformingarts.com –
'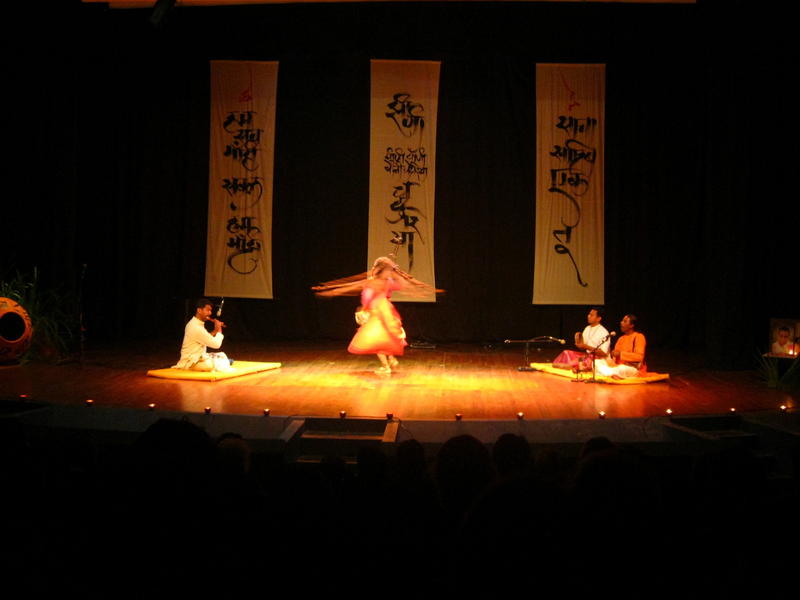 Parvathy Baul is a singer, painter and storyteller from West Bengal. After receiving her initial music and dance training during her childhood, she studied visual arts at the Kala Bhavan at Shantiniketan, the university founded by Rabindranath Tagore. Meeting with the living tradition of Baul prompted her to choose the path of self-training in the Baul order rather than an institutional degree.
Impressive beauty, personality and intensity of her devotional chanting and rotating dance, make her unique.
–
http://www.parvathybaul.mimemo.net/
–
http://parvathybaul.srijan.asia/
– www.youtube.com/watch?v=pqz_5HUlGGs&feature=related – www.kabirproject.org – www.aurovilleperformingarts.com – Baul: are a group of mystic minstrels fromBengal. Bauls constitute both a syncretic religious sect and a musical tradition. Bauls are a very heterogeneous group, with many different subsects, but their membership mainly consists of Vaishnava Hindus andSufi Muslims. In 2005, the Baul tradition was included in the list of Masterpieces of the Oral and Intangible Heritage of Humanity by UNESCO.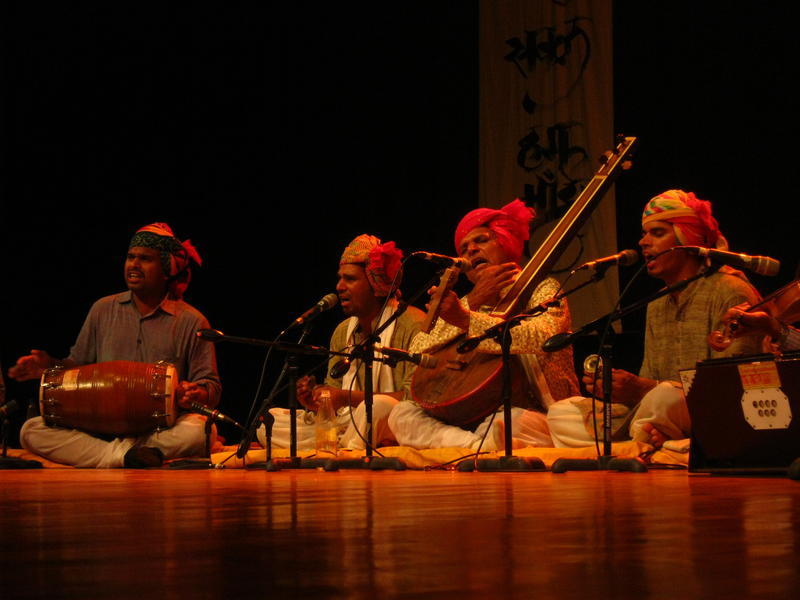 Prahlad Singh Tipaniya is an Indian folk singer who performs Kabir bhajans and one of the most well known folk singers from Malwa, Madhya Pradesh. He performs together with a group of tambura, khartal, manjira, dholak, harmonium, timki and violin players. Prahlad Tipaniya toured in the UK and the United States, as well as in India, and his music has been played on All India Radio stations. He has received several awards including the Padma Shri in 2011.
He also performed at the annual Sufi music festival, Ruhaniyat.
–
http://vimeo.com/10767440
– www.youtube.com/watch?v=mFCsH0R1aV4&feature=related –
– www.kabirproject.org – www.aurovilleperformingarts.com –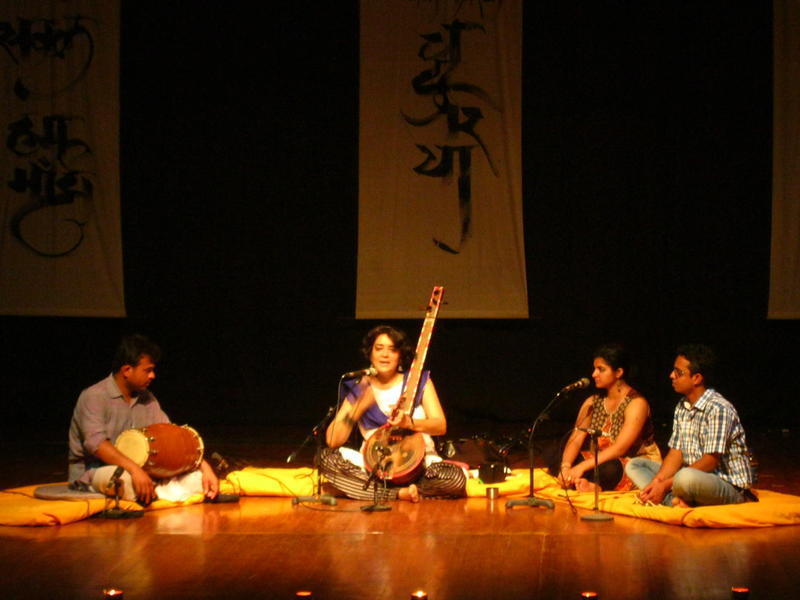 Shabnam Virmani, is a documentary film maker and artist in residence at the Srishti School of Art, Design and Technology in Bangalore since 2002. She is director of the Kabir Project. 7 years ago she started traveling with folk singers in Malwa, Rajasthan and Pakistan in a quest for the spiritual and socio-political resonances of the 15th century mystic poet Kabir in our contemporary. – www.kabirproject.org/films – www.aurovilleperformingarts.com –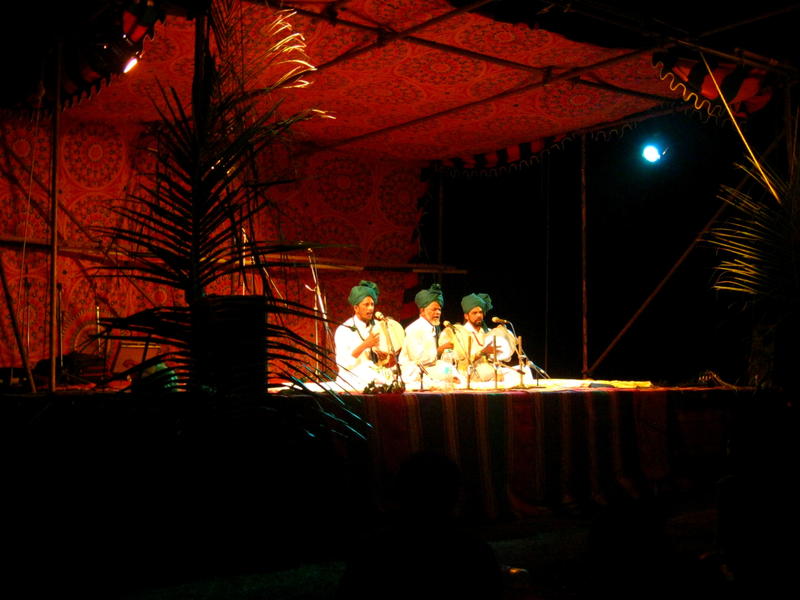 The Sufi singers Abdul Ghani, Ajah Maideen and Saburmaideen Babha Sabeer (Vocals and Rabahna percussion in the Qawwali style) from the Nagore Dargah usually perform at religious and social ceremonies at their sufi shrine in coastal Tamil Nadu. They recorded the song Ya Allah for Laya project movies and the album Nagore sessions for EarthSync. – http://www.youtube.com/watch?v=wXfPFxfy7ZM – www.layaproject.com – – http://www.earthsync.com/store-in.asp?catalogid=23 –
– http://www.myspace.com/nagoresessions –
Laya Projects musicians are the people of coastal and surrounding communities in the 2004 tsunami-affected regions of Sri Lanka, Thailand, Indonesia, Maldives, Myanmar and India.
This production is based on regional folk music traditions, recorded and brought back to the studio to create a composition that mixes and enhances the original recordings, and embarks on a musical journey crossing borders, while preserving the music of the people.
In the sports ground of Edayanchavadi village Bindhu Malini and Vedanth Bharadwaj were performing live, with Folk-Blues acoustic set, the Kabir's poetry. They sang all the songs in Tamil language: Mira's song, To remember God , Mira's Bajan's song, Maya a Fraud, Sattle Sound of Universe. Bindhu's husband Vasu Vikshi also jumped on stage to play and sing with humor about Kabir in the contemporary contest and the Kaveri River's song. – www.vedanth.in – www.kabirproject.org – www.aurovilleperformingarts.com –
For next few days members of Governing board and International Advisory Council members are having an annual meeting, and in today's news we feature interview Andrea made with Eric, one of the members of Working Committee. Today is the Gathering of Residents at Kalbhumi at 5pm, all residents warmly invited. Bboys, Mohanam Sound Crew and Auroville Institute of Applied Technology students perform today at 5.30pm at Ghandi Statue, at 8.30pm at Aurodhan Gallery in Pondicherry. On Saturday HIBISCUS ART VILLAGE present s MAGICK MAPS by Miron Mihei
Let Thy glory be proclaimed, and sanctify life; let it transform men's hearts, and Thy Peace reign on earth.The Mother
The general management of the affairs of the Foundation is vested in the Governing Board. Its task is to promote the ideals of Auroville, to review and approve basic policies and programmes, to secure the proper management of all properties, to prepare the master plan and co-ordinate fundraising. Most of these functions are executed in consultation with the Residents' Assembly.
The International Advisory Council of the Auroville Foundation consists of not more than five members, nominated by the UNESCO unit of the HRD Ministry of the Government of India from persons who in its opinion are devoted to the ideals of human unity, peace and progress. The members of the International Advisory Council meet once a year in Auroville.
The powers of the International Advisory Council are advisory only. When giving advice to the Governing Board, the Councilendeavours to ensure that the ideals for which Auroville has been established are encouraged, and that the residents of Auroville are allowed the freedom to grow and develop activities and institutions which further the aspirations and programmes envisaged in the Charter of Auroville.
Vendredi, le Visitor's Center etait le theatre d'un magnifique spectacle de danse. Des danseurs de Pondichery et d'Auroville avaient decide de celebrer la femme a travers la danse. On retrouvait notamment Ana et Tiago, professeurs de danse africaine a Windarra, et Tejas, professeur d Odissi a Felicity. La performance a attire un large public. Tango, Salsa, Bollywood : il y en avait pour tous les gouts ! Fleur, danseuse contemporaine et organisatrice, nous expliquait avant son show l'objectif de ce rassemblement de talents.
The workshop and performance organization Each One Teach One collaborates with various breakdance crews from Germany and Aurovillian musicians to give a breakdance workshop and to perform in Auroville and Pondicherry. The workshop starts tomorrow, March 31st in Verite. Everyone is invited to come and learn and benefit from each other.
In this program the founder of EOTO and the collaborating B-Boys talk about their visions, Auroville and of course the workshop and their upcoming performances.
The first performance takes place on the 3rd of April in Visitors Centre, at eight o'clock. The second one is on the 5th in Pondi at the Gandiji Statue at half past five. The last performance is aiming at a block party ambiance in the Aurodam garden, at eight. The date is currently unknown.
Also, a few fragments of the Pax Project CD, a project in which EOTO participated are included.