Category Archives:
Literature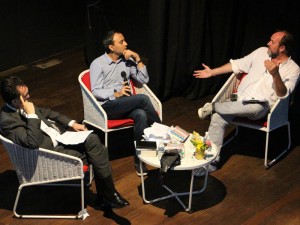 A literature evening with Akash Kapur and William Dalrymple.  Both writers give you an appointment for a literary evening combining knowledge of Indian history, analysis of the present and visions of the future of this great country. Return of a King: The Battle for Afghanistan, by William Dalrymple and India Becoming: A Portait of Life in Modern India, by Akash Kapur, have just been published in French. A wonderful opportunity to attend what promises to be an exciting exchange between the most popular British expert on South Asian History and one of the finest talents in contemporary Indian Literature, hailing from Pondicherry.
- Alliance Francaise
http://www.thehindu.com/news/cities/puducherry/in-their-next-authors-to-dwell-on-puducherrys-past/article6514184.ece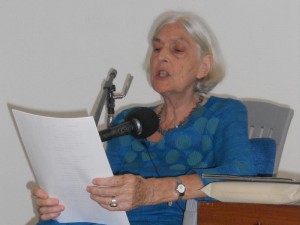 Stars in the Soup A programme of poetry and music Shraddhavan reads from her collection of poems Gordon plays his flute Thursday February 7th at 5.15 pm, Savitri Bhavan Hall
'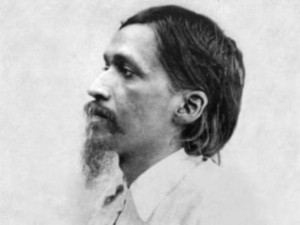 I have rendered a few poems from the book Collected Poems of Sri Aurobindo. I am having a great time discovering the multi-faceted grandeur of Sri Aurobindo's poetic genius. I am interested in sharing with the listeners my voice-adventure of trying to feel and render the poetry of Sri Aurobindo. The poem Bride of the Fire was written on November 11, 1935. The listeners can look forward to more such endeavours in the time to come. I am thankful to AurovilleRadio for letting me experiment.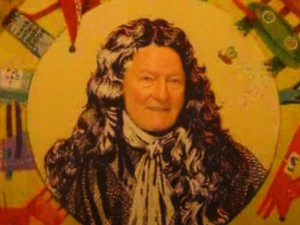 On Saturday 25th at 8pm in Dance Hall of Pitanga Cultural Centre, Jean Larroquette has read out some Classical French texts of Moliere, Racine and La Fountaine. A beautiful trip about the French language in XVII century which, in around other two centuries, has developed in the modern french language. In the reading Jean has crossed La Fountaine's tails, as "Le Rat et l'Elephant", or the "Andromaque" of Racine, to "L'Avare" from Moliere. The reading was done in French.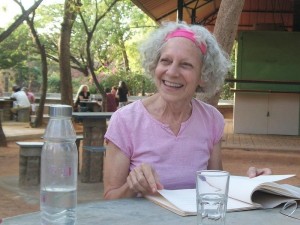 On an idyllic late afternoon outside the Visitors Center a small group convened to share in an appreciation of poetry. Around a round table we sat, serenaded by musicians in the cool shade of trees as the day drew toward dusk. Anandi, Jill, Roger, and Celestine shared their own poems while others recited favorites from Sri Aurobindo, Borges and more. Hear beautifully diverse voices express, in their own words and others', impressions and reflections inspired by Auroville, music, love, aspiration, unity and the soil underfoot.
Celestine is an Aurovillian artist who came here twenty-five years ago. She wrote a touching poem about Krishna in order to express her feelings and to spread those deep emotions in Auroville and outside. She is giving us an interview about her inspiration, her love for dancing and the power of movement. Listen to her explanations and the poem itself which is called 'Krishna and piano'. 'My heart vibrates wildly, swells up tears in my eyes, fills up every nerve and fiber with joy... Even the Thane Cyclone couldnt move me...'