Category Archives:
Pioneers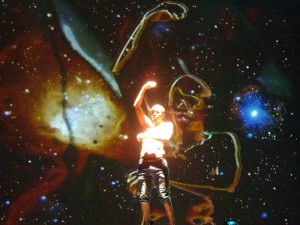 The new season of Sri Aurobindo Auditorium, Bharat Nivas, Pavilion of India, International Zone has started last night with amazing performance Embracing the Planet. We follow the story of misplaced San bushman who was denied for the birthright of using his mother tongue. Lost in his life journey gets across of a spirit, who becomes his guide on the path of reconnection to the thread of light. Performes supported by rich video imagery are along with the audience, totally immerse in the incredible sound which , either we want it or not, affects with its frequencies our bodies, minds, and completes the universal story ... What have we done? ...in the name of civilization and the progress? ..... what is one's mission on this planet? ....

Excellent performance is a fruition of collaboration and work of many
Philippe Pelen Baldini - author, artistic director, choreographer, director
Thierry Moucazambo - assistant director, performer, choreographer,
Irven Morapedi Teme - performer, choreographer,
Jemremy Roske - musician, performer
Vania - sound, music and sound tracks
Eric Angels - video creator
Jean - light
Joshua - sound
Kiran - costumes
Riju - organisation

The San bush people of the Africa desert believed we are each connected by a thread of light to the stars, nature and all life. Their wisdom says - when the thread is cute, we suffer, what they call "star sickness". We are left disoriented , isolated and alone - breeding anger, fear, greed and separation... Can we find this lost thread of light? Can we connect once again, to our cosmic roots?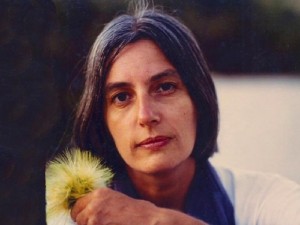 Shraddhavan is the Sanskrit name given by the Mother, in June 1972,' to an English woman who joined Auroville in 1970 and has lived here ever since. After studying English Language and Literature at Bristol University in the U.K. she travelled extensively in Europe, Asia and Australia before coming to Auroville. Here, she works as an educator, translator, editor and writer. Several of her poems, stories, essays and book reviews have been published in the Ashram journal Mother India as well as in Heritage magazine.
At present Shraddhavan is in charge of the Savitri Bhavan, a centre focusing on Sri Aurobindo studies, and especially his revelatory epic poem Savitri. - Ce film vous est presente par Rakhal et Francois Gautier dans le cadre de la serie de reportages qu'ils ont realises sur les pionniers d'Auroville. '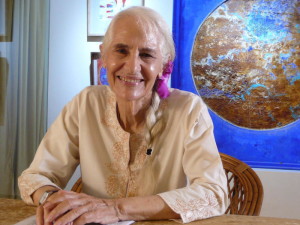 A series of Two Talks by Loretta, Part 1.
Loretta speaks of the inner and outer lives and the inner and outer work of Sri Aurobindo and Mother. She tells about Mother's early realizations as a child, and Sri Aurobindo's realizations before he came to Pondicherry. Throughout all of this history she tells of the great Love they have for the world, for humanity, and she shows us what great Beings came here to bring the new force.
The Pavilion of French Culture shows, at regular intervals, video interviews with Aurovilians who knew the Mother. Screenings take place at Cinema Paradiso, Town Hall. As Rakhal explains, until today 25 interviews have been recorded, with more to be done. Rakhal and Francois Gautier are working on them, and, as Rakhal says, in general it is very touchy to record these testimonial reflections on the past and future development of Auroville. At the same time, the interviews are vivid documents of the growth that has happened.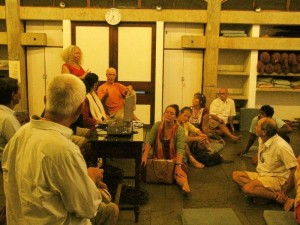 What if the permanent changes which we all think is permanent, in just words? What if we can undo the changes and restore the initial structure. Here comes an interesting conversation with the pioneer, Guy Ryckert, from the Quiet Healing Center and Rajen Parekh, representing PondyCAN. They explain the root causes of the problem on Puducherry - Tamil Nadu coast line and present the soft solutions that can be implemented, only if everyone's full attention and approval lies within the both sides of the coin.