Category Archives:
City Life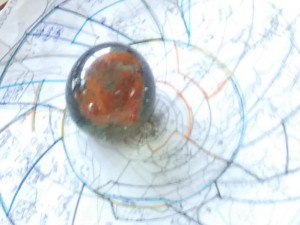 For people like Deepti who has been volunteering in Auroville gives an opportunity to experience life the way it should be. Auroville provides perfect work-life-balance along with people from different cultures. Such an environment not only allows you to prosper in you work but also widens your horizon about humanity. These things make Auroville a perfect destination for people who seeks to live life.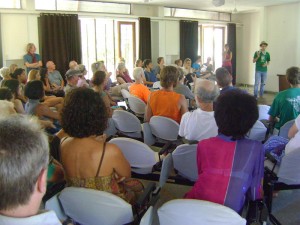 Yesterday afternoon the conference room at SAIER building in Town Hall complex was packed with all well wishers and some youth who responded to the invitation of the current Youth Representative team to a special event. In past few months before the Auroville Retreat they have formed team which was looking at the concerns of youth through various activities in the community. Yesterday they presented what they have gathered and discovered so far, and their aims in coming months which will involve youth more actively in the development of the community. They hope that more concerned youth will join them, and they remain open for all those who wish to participate, support or mentor their efforts.

On the following link we can see the outcomes of Auroville Retreat
http://ras.auroville.org.in/retreat2015/auroville-youth/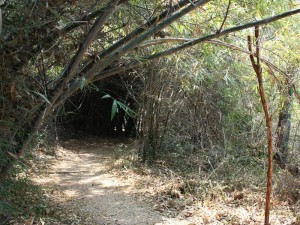 The General Meeting on the topic of the planned Pony Farm road was attended by well over 170 people.
The atmosphere was convivial and mature despite the opposing point of views. The diversity of people present, proved that many care deeply for the development of Auroville despite the differences in priorities, there was also a will for a collaborative way to be found. The RAS made an exemplary job by providing extensive information on the topic in the form of; Maps, images, background information and objections prior to the meeting. The RAS focus was to find tools and processes for joint ventures between residents and working group, however the various presentations and Q and A sessions took most of the time.

This recording has been re-edited and kept in its full length.

Resources: http://ras.auroville.org.in/case-study/pony-farm




The final drawings and models for the Kalpana Housing Project were shown to an interested group at SAIIER.
42 units are planned with 4 designed to be wheelchair accessible. The architect, Mr. Neel from Ovoid Atelier demonstrated how each unit will have outdoor access and privacy. The design was repurposed from the now cancelled Sports facility and is in the same location.
A sustainabilty consultant was engaged and he assured the audience that the latest techniques have been employed.
The Plan and model are on display at Housing Services.