Category Archives:
City Life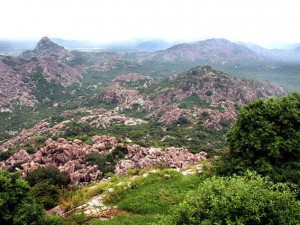 What actually happened to Johnny? Get all the details of the drama from the man himself, an adventure that brings the best out of Auroville.



Today Andrea met with Manu, Yahalom, Chandresh and Dyuman to discuss the implementation and the use of the fiber optic network in Auroville.
In the coming weeks some testing will start at the AurovilleRadio/TV in order to provide live audio video content.
Some events happening in public buildings will be visible in a dedicated video channel.
Actually some schools and about 5 public buildings are served but this service will be enlarged soon.
The next phase of the fiber infrastructure is to connect some missing communities, other public buildings and later also housing settlements will be reached by the fiber.
In the coming 2/3 years around 500 residents may avail of the hi speed network and associated services.
The ICITI project was initiated by JV Avadhanulu and Chandresh Patel.

https://en.wikipedia.org/wiki/Optical_fiber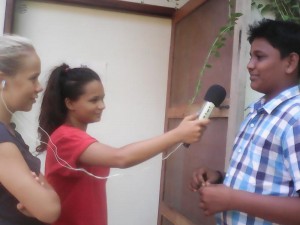 Four future Future Schoolians decide to interview people working in Town Hall about their work. Warning... this interview will waste 5 minutes of your life. Now you have wasted another 20 seconds reading this...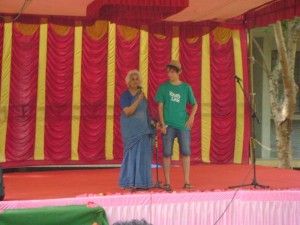 Aug 12th Auroville celebrated International Youth Day, a lively event organized by the newly formed Youth Link. Below are the speakers, topics and timings for your convenience.

Luca and Chandana (the Auroville Charter and more) 0.30 - 2.32
Aster P (Bharat Nivas) 2.50 - 6.00
Mandakini (W. Committee) 6.40 - 13.00
K.R Sheshatri (Pondy- Villupuram Youth Coordinator) 13.40 - 18.00
Kavitha (Youth Link) 19 - 21
Luca (Reasons for being here) 21 - 28.20
Mohanam Cultural Center (Drumming) 29 - 38
Angeli (Apprenticship Program) 39.28 - 44.30
Gijs (Tamil Nadu Offers) 39.40 - 47.50
Noe, Angeli, Terenti, Renu (About the Youth Center) 48.25 - 52.30
Thamarai Children (Singing) 52.37 - 55.00
Luca (singing) 55.18 - 1.08



The MAMA went to Visitor Center and asked a few people how they felt about appropriate dressing in Auroville. Each of them gave their opinion and their thoughts on this subject. It is an important matter due to the surroundings of Auroville.



We explored the town hall offices and interviewed as many people as possible. Learn about their work, their responsibilities, what makes it fun or difficult and what they would do if they had a super-power!