Category Archives:
City Life
On The 4 Oct 2015 at 9.30 this morning Dr Karan Singh inaugurated the new site for the archives together with Aurovilians and members of the Governing Board and IAC.
On Tuesday 22nd September at 4pm there was a General Meeting in the Unity Pavilion. Working Commetee and Auroville Council has update the community on the work done during the past year and questions on the ongoing selection process for new members will be answered. The deadline for the nomination to participate in the selection process is Saturday 26th September 2015.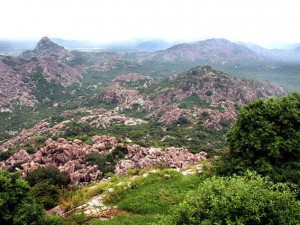 What actually happened to Johnny? Get all the details of the drama from the man himself, an adventure that brings the best out of Auroville.



This is the recording of the General Meeting on the newly proposed Entry Policy.

From the Auroville Council:

"Dear community members,
We have received some feedback from some members in the community that they did not receive the massmail from RAS with the possibility of giving feedback. They have over 1500 people in their list already and are looking into why some have been missed out. Kindly write to raservice@auroville.org.in to add yourself into the mailing list for the future.

In addition to the RAS massmail, the Auroville Council made an announcement in the N&N and Auronet 3 weeks ago with the documents of the new Entry Policy requesting feedback directly to the avcoffice@auroville.org.in. We had also said that if you are not a computer user, our secretary will print a copy out for you.

If, despite our efforts, you have somehow missed out on reading this new policy, you can access it here: http://ras.auroville.org.in/new-entry-policy/

We take this opportunity to warmly welcome everyone to the GM this afternoon at 4:30 pm in Unity Pavilion on the same topic. Dinner afterward at Le Zephyr! "

Dominique from SAVI - service which helps volunteers to find their placement in Auroville services and units shares with updates on the new law requirements on strict visa policy for different types of foreigners. Indian Governement would like to be more strict with visas issued for those who would like to volunteer, and by new policy since June 2015 those who want to volunteer need an entry visa for six months or a year. With tourist visa is no longer possible to volunteer.
Working Committee posted a note on that on 6th of June 2015, and 8th of August in News&Notes.

When one would like to volunteer or study in Auroville , SAVI created a page
www.auroville-learning.net
where one can find all the necessary information, including the visas pages
The educational research network of Auroville is being set up with 15km of Optical Fibre Cable (OFC) to 17 building clusters. This will be completed by December 2015 but covers about 15% of Auroville.
The next part of the project is to connect other buildings, units and residences and provide community services such as:

· Community wide (intercom) telephony
· Broadcast of AV Radio & TV, meetings, seminars and events
· Tele-services in education, health care and outreach
· Audio/ Video/ Web conferencing / Community browsing centres to make the services available to one and all
· E-surveillance of sensitive mobility areas
· Digital archives

The goal of this project is to create a platform to:

1. Enable borderless participation and collaboration in manifesting the Dream
2. Provide eco-friendly alternatives to travel within Auroville and outside
3. Expand the presence of Auroville beyond the geographical area of the City
Implementing this project by 2018 creates a new window to make Auroville belong to the whole of Humanity during the 50th Anniversary of Auroville.

Network Team: Anand, Chandresh, Dyuman, JV (Remote Participation) and Manu

To download the Power Point presentation Click Here.

The presentation was recorded in SAIIER Conference Hall.
Talk by Ashok Lall took place in Auroville on the 22nd August covering the Genesis of high rise living, 'social health' of high rise living, Limits of density, economics of high rise development, environmental outputs, land utilization and mobility, followed by Q&A with a panel comprising of Sanjay Prakash, Tanmay Tathagath and Dean D'Cruz and Ashok Lall; all well know in India for their work in Sustainable Habitat.

Ashok Lall is an architect from New Delhi, Ex-dean of the TVB school of Architecture - ND, was convener of the Delhi Urban Arts Commission Work group on Energy. His work includes projects like the Indian Institute of Health Management Research, Jaipur; Sehgal Foundation, Gurgaon and Development Alternatives World Headquarters, New Delhi.

He is well wisher of Auroville and has helped with inputs on planning and architecture whenever requested by Auroville. This talk was organised as part of a two day meeting held in Auroville by the Gubbi Alliance for Sustainable Habitat.