Category Archives:
City Life
Tuesday July 21st from 4:30 to 6:30 pm in SAIIER Conference Hall Auroville campus Initiative organized the 3rd session in the joy of learning on; Exploring the Master plan.
Amy, Deoyani, Lalit, Mike, Min, and Sophie have also created a quiz for you to test your knowledge on the topic https://auroville.formstack.com/forms/jol_masterplan

Presenters and topics;

Lalit - 'The History of the Master Plan'
Sauro - 'Key Features of the Master Plan and Evolution of Planning in Recent Times - Perspectives and Critical Aspects'
Toine - 'Legal and statutory Framework of Planning and Development; Infrastructure Planning and Development'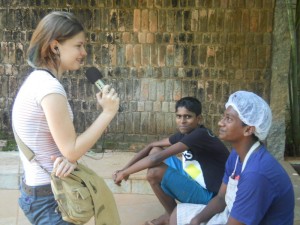 Hello Auroville! Has anyone ever wondered what actually goes on when bunches of teenagers are made to work hard? We are here to enlighten you...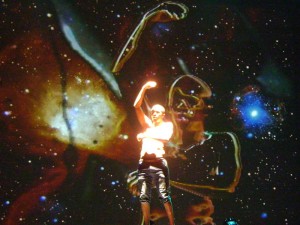 The new season of Sri Aurobindo Auditorium, Bharat Nivas, Pavilion of India, International Zone has started last night with amazing performance Embracing the Planet. We follow the story of misplaced San bushman who was denied for the birthright of using his mother tongue. Lost in his life journey gets across of a spirit, who becomes his guide on the path of reconnection to the thread of light. Performes supported by rich video imagery are along with the audience, totally immerse in the incredible sound which , either we want it or not, affects with its frequencies our bodies, minds, and completes the universal story ... What have we done? ...in the name of civilization and the progress? ..... what is one's mission on this planet? ....

Excellent performance is a fruition of collaboration and work of many
Philippe Pelen Baldini - author, artistic director, choreographer, director
Thierry Moucazambo - assistant director, performer, choreographer,
Irven Morapedi Teme - performer, choreographer,
Jemremy Roske - musician, performer
Vania - sound, music and sound tracks
Eric Angels - video creator
Jean - light
Joshua - sound
Kiran - costumes
Riju - organisation

The San bush people of the Africa desert believed we are each connected by a thread of light to the stars, nature and all life. Their wisdom says - when the thread is cute, we suffer, what they call "star sickness". We are left disoriented , isolated and alone - breeding anger, fear, greed and separation... Can we find this lost thread of light? Can we connect once again, to our cosmic roots?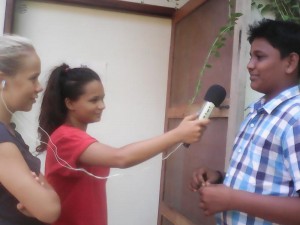 Four future Future Schoolians decide to interview people working in Town Hall about their work. Warning... this interview will waste 5 minutes of your life. Now you have wasted another 20 seconds reading this...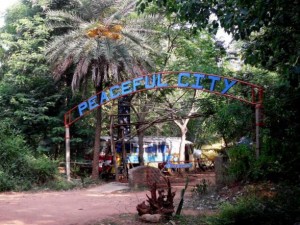 Angeli tells us about the events planned by the Youth Link Team; these include working on apprenticeship opportunities, exhibitions and being involved in a working group plus much more. On Aug 12th an Exhibiton/Event planned will include arts, crafts and activities by the Auroville youth to show case, sell network and give us an idea of their talents.
Music by: Mooska, Song: Stop for a while



Auroville is seeing a change that it has seldom see a younger generation of Aurovillean demanding accountability and participation in the running of Auroville. With over 39 per cent of Auroville's population under 35, this city of dawn is seeing a silent but steady transition taking place where the old guard bows out and the younger generation takes over. The recent Retreat and the formation of the Youth Link has spurred this change much more than ever. Kunal Purohit finds out how Auroville finds itself anxious and excited at the possibilities that it stands at the cusp of.