Category Archives:
City Life
Talk by Ashok Lall took place in Auroville on the 22nd August covering the Genesis of high rise living, 'social health' of high rise living, Limits of density, economics of high rise development, environmental outputs, land utilization and mobility, followed by Q&A with a panel comprising of Sanjay Prakash, Tanmay Tathagath and Dean D'Cruz and Ashok Lall; all well know in India for their work in Sustainable Habitat.

Ashok Lall is an architect from New Delhi, Ex-dean of the TVB school of Architecture - ND, was convener of the Delhi Urban Arts Commission Work group on Energy. His work includes projects like the Indian Institute of Health Management Research, Jaipur; Sehgal Foundation, Gurgaon and Development Alternatives World Headquarters, New Delhi.

He is well wisher of Auroville and has helped with inputs on planning and architecture whenever requested by Auroville. This talk was organised as part of a two day meeting held in Auroville by the Gubbi Alliance for Sustainable Habitat.



Short interviews with the participants of the lively event at Bharat Nivas for the International Youth Day (Aug. 12), organized by Youth Link.
The invitation was open to volunteers, newcomers, and youth living in the area, to come and share their experience/work/talent.
For more information Please contact youth@auroville.org.in



Tuesday July 21st from 4:30 to 6:30 pm in SAIIER Conference Hall the Auroville Campus Initiative organized the 3rd session of the Joy of Learning on; Exploring the Auroville Master Plan.
Amy, Deoyani, Lalit, Mike, Min, and Sophie have also created a quiz for you to test your knowledge on the topic https://auroville.formstack.com/forms/jol_masterplan

Presenters and topics;

Lalit - 'The History of the Master Plan'
Sauro - 'Key Features of the Master Plan and Evolution of Planning in Recent Times - Perspectives and Critical Aspects'
Toine - 'Legal and statutory Framework of Planning and Development; Infrastructure Planning and Development'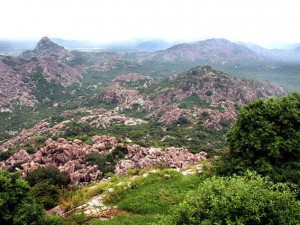 What actually happened to Johnny? Get all the details of the drama from the man himself, an adventure that brings the best out of Auroville.



Today Andrea met with Manu, Yahalom, Chandresh and Dyuman to discuss the implementation and the use of the fiber optic network in Auroville.
In the coming weeks some testing will start at the AurovilleRadio/TV in order to provide live audio video content.
Some events happening in public buildings will be visible in a dedicated video channel.
Actually some schools and about 5 public buildings are served but this service will be enlarged soon.
The next phase of the fiber infrastructure is to connect some missing communities, other public buildings and later also housing settlements will be reached by the fiber.
In the coming 2/3 years around 500 residents may avail of the hi speed network and associated services.
The ICITI project was initiated by JV Avadhanulu and Chandresh Patel.

https://en.wikipedia.org/wiki/Optical_fiber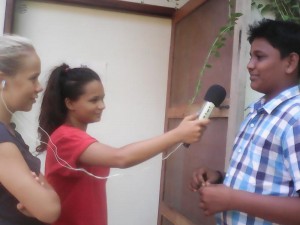 Four future Future Schoolians decide to interview people working in Town Hall about their work. Warning... this interview will waste 5 minutes of your life. Now you have wasted another 20 seconds reading this...