Posts Tagged 'colonization'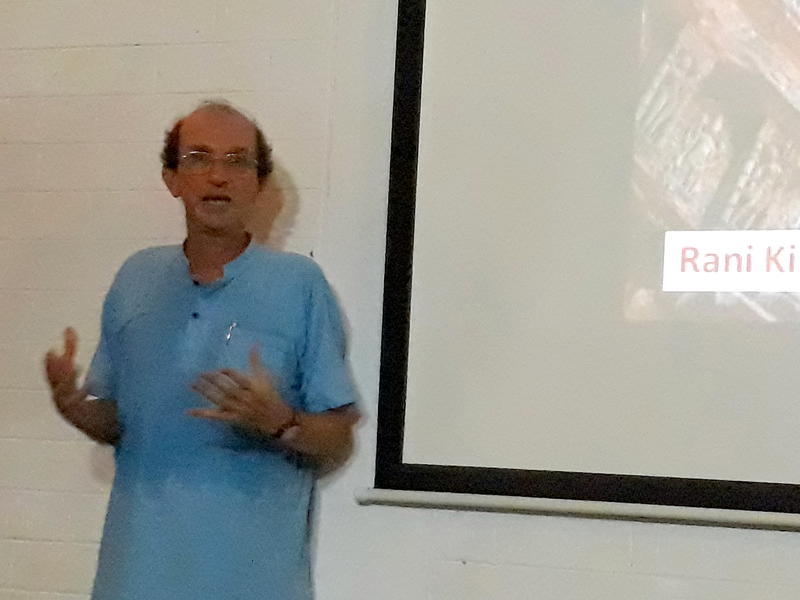 Yesterday afternoon the events room at Pavilion of Tibetan Cuture was fully packed with all those who wished to listen to an inspiring lecture by Michel Danino on "Can Ancient India help today's India?". In a very compact, yet packed with facts, lecture Michel offered some aspects of ancient (or not so) India in governance, environment management, education, ethics… and their applicability to today's lifestyle and polity. India, despite colonization, still stands firm in their uniqueness of enveloping the unity in diversity up to today; where concepts of minority and majority take it's own stand (or not take stand at all).
Since the audience was reluctant to leave, and thirsty for more, Michel Danino has answered some questions.
The event was made in collaboration of the French Pavilion and Pavilion of Tibetan Culture.
Michel Danino (born June 4, 1956) is an Indian author, originally from France.
He participated in the translation and publication of the works of Sri Aurobindo and of The Mother. Danino also edited India's Rebirth (a selection from Sri Aurobindo's works about India, first published in 1993) and India the Mother (a selection from the Mother's works about India). He engaged himself also for the preservation of tropical rainforest in the Nilgiri Hills. In 2001, he convened the International Forum for India's Heritage (IFIH) with the mission of promoting the essential values of India's heritage in every field of life.
At present, he's a guest professor at IIT Gandhinagar and a member of the Indian Council of Historical Research. On 25 January 2017, Government of India announced "Padma Shri" award for his contribution towards Literature & Education.
This morning we were graced by the visit of Michel Danino, who actually has started his life in India in 1977 in Auroville, where he was active with writing, and translating of Sri Aurobindo and The Mother.
In short interview we talked about his very active life , and projects he is passionate about. And indeed the passion of history of ancient civilization might have lead him to come to India in the first place.
Today he will share with the community at Pavilion of Tibetan Culture in International Zone a lecture -"Can Ancient India Help Today's India".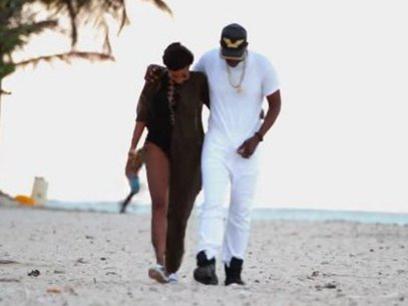 Story of fresh cuts is going on – today dancehall
tracklist
Street Soul Riddim Mix Feat. Chris Martin, Romain Virgo, Alaine, Cecile
Konshens – Gal Dem Sugar
Eddy Kenzo ft. Alaine – Addicted
R. City – Crazy Love Ft. Tarrus Riley
Pitbull – Options ft. Stephen Marley
Vershon – Wul It Out
Keznamdi – Victory ft Chronixx
Popcaan – Naa Stoop
Popcaan x Drake – My Chargie
Vybz Kartel – Remember Me
Ishawna – Shape of You (Equal Rights – Remix)
Spice Sweet ft Busy Signal
Romain Virgo & Bugle – No Problem
KickRaux & Ras Kwame feat. Ayo Jay, Demarco, Doctor & Tyga – Feelin U
DJ Khaled – I'm the One ft. Justin Bieber, Quavo, Chance the Rapper, Lil Wayne
Busy Signal, Patrice Roberts – O'Baby
Capital D – Dancehall Nice Again
Demarco – Something To Think About
Charly Black – You're Perfect
UFO Miles – Chi Ching Ching
Shawn Ice – Levels To This
Gyptian & Konshens – Bingo _Yardstyle Ent
Jahmiel – Nuh Loyal

We're featuring an excerpt of interview with Isis from Benin who's inviting the community to an Africa Night – event of the Africa House at Unity Pavilion in International Zone on Friday 1st of February from 6.30pm onward. LUYE on Saturday 2nd at Solitude Farm for the full day of amazing organic food, eco stalls, games… music for 12 hours. From 1st – 3rd of February the Auroville Ultimate Frisbee Hat Tournament will be going on on 5 fields (Certitude, Udavi, Aurodam, and 2 fields behind Tibetan pavilion)!
At every moment may our attitude be such that Thy divine Will may determine our choice and that thus it may be Thou who directest our entire life.The Mother
TICKETS
Just to clarify for Saturday the 2nd Feburary
Tickets will be available at the gate on Saturday for both Aurovillians and guests.
There has been 5 months of work and planning gone into this festival and there are so many expenses. We have called meetings about the festival, offered opportunities for people to come and volunteer and help organise the festival and even offered free tickets to people who disagree with the tickets system( providing they came to the farm to get the tickets before hand (this was printed 3 times in the news and notes.))
I know there are some people who are not happy with the system but no one came forward with other ideas! So please don't make a fuss on the day. under 16s are free and the cheap ticket is 100 rupies, which we doubt is out of anyones budget. Be aware that we have to pay for stage, transport of musicians, some musician fees, mixing desk and mics etc, food for the volunteers and musicians, generator fuel and mechanic, accommodation, transport for materials, infrastructure preparation and materials ie casurina, rope, bamboo, printing, advertising, lighting and more!!
Basically we have worked hard to put on this festival and it is a unique day in the year, if you feel strongly about how it is run please come and help with next years festival but please be generous in your heart and mind for this year.
love
LUYE team Krishna, Andrea, Agnes, Neetu