Category Archives:
History
This morning we were graced by the visit of Michel Danino, who actually has started his life in India in 1977 in Auroville, where he was active with writing, and translating of Sri Aurobindo and The Mother. In short interview we talked about his very active life , and projects he is passionate about. And indeed the passion of history of ancient civilization might have lead him to come to India in the first place. Today he will share with the community at Pavilion of Tibetan Culture in International Zone a lecture -"Can Ancient India Help Today's India".
Une introduction sur la vie de notre chroniqueuse Gangalakshmi et son parcours à Auroville.
An introduction of our contributor Gangalakshmi's journey to Auroville.
Gangalakshmi presents over 80 recordings in French, of her reading titles from; Sri Aurobindo, The Mother and Satprem under the title 'Selections par Gangalakshmi' on Auroville Radio.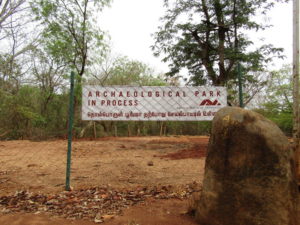 Poppo Pingel is a celebrated architect, who came to Auroville in 1968 for the inauguration as the German delegate. In this interview, Pingel talks about his passion for archeology that stayed with him throughout his life, but found an outlet in Auroville. He describes his various findings from his very first excavation attempt to his recent discoveries as well as the challenges that accompanied them. Additionally, he discusses the archeological park he established (which is situated on Crown Road between Solar Kitchen and Visitors Centre) and explains why he chose to create a 'park' instead of a conventional historical site.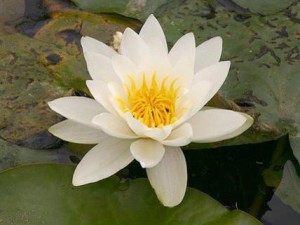 Une introduction sur la vie de notre chroniqueuse Gangalakshmi et son parcours à Auroville.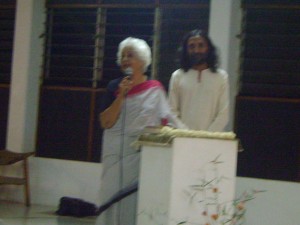 Last night on the occasion of the Kerala Festival, in India Space Manoj gave a presentation of the story of avatars. Through an inquiry of the evolutionary path from the perspective of Sri Aurobindo's teaching.