Category Archives:
Culture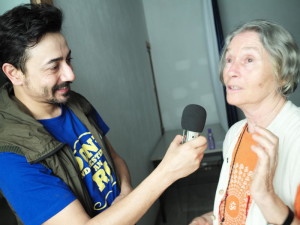 Auroville belongs to Auroville and no one else.
People who make this place worth it, not only for themselves but also for people who visit Auroville everyday.
Here 3 shorts interviews with Kripa, Margaret and Uma.
Rj Mantra (a 5 times best RJ of India winner by RAPA and PROMAX Awards), speaks to people in Auroville and finds out what makes this place tick.

https://en.wikipedia.org/wiki/Mantra_%28actor%29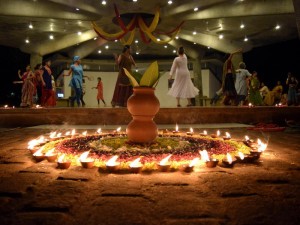 Garba is a dance form originated in Gujarat, performed during Navratri – a 9-day festival of Goddess Durga. It is also known as Garbi, Garbha or Garbha Deep. In 'Garbha Deep', the word 'Garbha' is a Sanskrit term, which means womb and 'Deep' means little earthen lamps. Garba is usually performed in a circle around a big lamp or the statue of Goddess Shakti.

The Garba Dance Festival was celebrated amidst much colour and music at SAWCHU, Bharat Nivas between the 14th and 18th of October. Here we talk to the organizers Shilpa, Falguni and Rakhee about the festival in an Auroville context.
Aloe is 15 years old and has a photographic exhibition at Pitanga Gallery, Listen to Aloe speak of her trip to South America and her photographic work, and the impressions of Luca and Eden.



Vinu Karthick is a talented actor who studied in Chennai. In this program Vinu discusses the impact Andrea Tazzari (Auroville Radio) and Jill Navarre (Theatre Centre) have had on his life and his career. An interview with Director Jill Navarre follows in which she discusses the essential characteristics of an actor and how Vinu shines in a variety of demanding theatre roles. He can be seen on stage in the upcoming role of Tom in Tennessee William's The Glass Menagerie (Dec. 2015)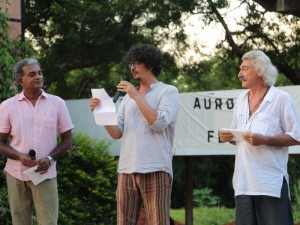 Philippe Borrel est un realisateur de documentaires. Ses sujets explorent les contradictions de la societe, explorent les solutions qui existent deja partout dans le monde. Il est venu presenter son dernier opus " l'urgence de ralentir " dans le cadre du Festival du Film d'Auroville ou il a obtenu le Cinema Paradiso Award. Il nous parle ici de ses impressions de voyage en Inde et de son sejour a Auroville.
Balu from Mohanam Foundation talks about the rapport the Centre has with the villages around Auroville and invites all, especially the youngsters within Auroville to witness the grand "Firewalk" ceremony with which the week long celebrations at the Draupadi Amman temple will come to a close on this Monday, the 8th of June.
So march off to Sanjeevinagar around 7 pm on the 8th and get awed.