Category Archives:
Governance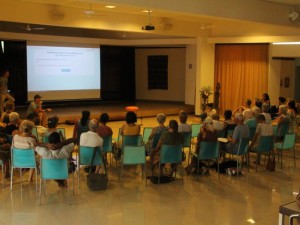 The Auroville Council was inviting us to come at Unity Pavilion on Thursday 24th. This meeting is the preparation for the Residents Assembly Decision Making Process on the newly proposed FAMC Mandate.
Recording of Friday 5th February at Unity Pavilion Manifestation on the Way Forward.
How can the administration of an ideal society be structured to enable living human unity in action? What is already in place needs to be added or strengthened? We will look at it from the different viewpoints of education/economy/governance) Imagine the administrative structure of an ideal society as already established, with all bodily needs of each person equally provided for.
· What duties and responsibilities are my contribution to Auroville - the City the Earth needs? For what action am I willing to sign up for?

Following is a recording of informational meeting on proposed (by Working Committee) restructuring of TDC / L'Avenir d'Auroville . It was an opportunity for clarification and questions.
Christian (anciennement de AVI Canada) partage son point de vue sur le nouveau PM Canadien, sa connexion avec le yoga de Sri Aurobindo, la situation à l'heure actuelle, des anecdotes sur les pays et les derniers défis qui l'attendent. Christian (formerly of AVI Canada) shares his views on the new Canadian PM, his connection with Sri Aurobindo's yoga, the situation at present, anecdotes on the countries past and the challenges that lay ahead.