Category Archives:
Guests
An Interview you must listen to. I met Rachel some weeks ago when she had just arrived in Auroville and immediately, I could not help but notice what a kind person she was. A few days ago, I decided to interview her knowing that she had traveled quite a bit and it may make for an interesting story. This story was however something I was not prepared for. In this interview, Rachel talks about her life and what kept her going in spite of what hardships came her way.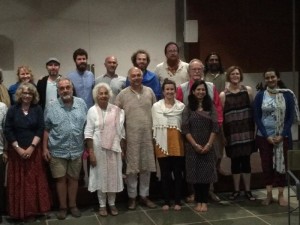 Alvida Doston! It means good-bye friends. Its time to say good bye to our guest to Auroville, students from California Institute of Integral Studies. An institute started by Sri Haridas Chaudhary in California. The students and faculty members from this elite institute were here for two weeks. The stay and introduction sessions were all organized under supervision of Aster di and Bharat Nivas. The sharing at the end of the journey by this special group of individuals is rich and heartfelt. It will be great to hear how their experience was, as in a way, they are distant cousins to Auroville, learning and practicing integral studies.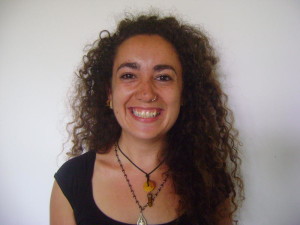 For past couple of years Serens is traveling around the planet and exploring intentional communities. Her path brought her to Auroville as well where she was exploring how Auroville is today, how much it has achieved, and how much more still needs to go. We will be able to see her exploration as a world premiere of her new film - Auroville: A Dream Down to Earth on Tuesday 12th of January at 5.30pm at Kala Kendra, Bharat Nivas, Pavilion of India, International Zone. For that screening Serena has prepared selection of other her short films on intentional communities around the world beside the Auroville's one which would be seen the last. Serena admires vast knowledge of Auroville community regarding spirituality, different projects and above all human unity; but she is less enthusiastic about AV architecture which she finds mostly unsustainable..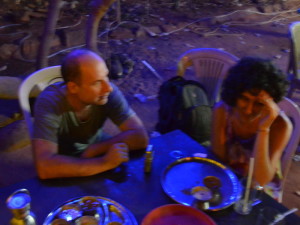 Que sienten los huespedes de Auroville cuando visitan el parque de la Unidad del Matrimandir? Que experiencia vivencian cuando ingresan a la camara de concentracion?
Mientras cenamos entre amigos en un restaurante local, entrevistamos a Jimena, una Argentina. Aqui les compartimos esta entrevista informal, que surgio espontaneamente.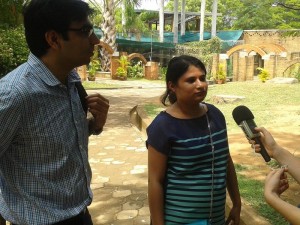 This is the first project from our community service week at the radio. The aim was to interview visitors who have spent no more than a week in Auroville; to hear how their short stay may have affected them.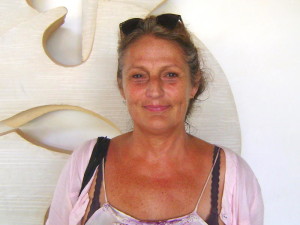 Christine. a French citizen is a guest at Auroville. Its only been two months since her arrival here and she feels so comforted at Auroville. She expressed that the climates in India and especially in Pondicherry and Auroville are quite amazing. She was in quiet amusement on how the place and people of Pondicherry and Auroville would be like, but the atmosphere here puts her amusement to an end and she starts enjoying the place. She is thankful to her friend who has invited her to Auroville and is glad to be a part of the Auroville community.

One should visit the Auroville to enjoy the climate and surroundings, she later added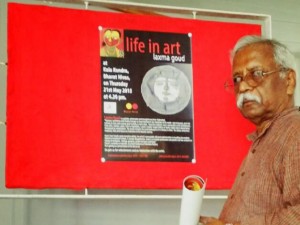 Laxma Goud is an renowned artist from India, who has held exhibitions around the world. On his maiden work visit to Auroville he talks to Auroville Radio about his journey in the field of art, his inspirations, his work and the future of art.