Posts Tagged 'Love'
We are all invited to Unity Pavilion today, 25th from 2.30pm onward to Christmas Celebration, and in today's news is featured excerpt of interview with Jaya …
Dr. Alok Pandey – short excerpt of his talk on Mental Disorders on Spiritual Path…. held at Sangam Hall, Savitri Bhavan on 23rd of December.
Tudesday 26th at 4pm at Unity Pavilion – International Zone sharing – Part 2 .
Tuesday 26th at 7.30pm at CRIPA in Kalabhumi Crystal Bowls, Japanese Folk&Acoustic Finer Style/ Singer-SongwriterAyumi Ueda and Brighu Sahni
Two things you must never forget: Sri Aurobindo's compassion and the Mother's love, and it is with these two things that you will go on fighting steadily, patiently, until the enemies are definitively routed and the Victory is won for ever.
Courage outside, peace inside and a quiet unshakable trust in the Divine's Grace.
The Mother
Vol 15 ,19 May 1933

On 23rd of Decmeber the new , graceful Sangam Hall at Savitri Bhavan was "christened" by Dr. Alok Pandey's talk on Facing Mental Challenges on the Spiritual Path in the light of the Mother and Sri Aurobindo's teachings. Dr. Panedy from Sri Aurobindo Ashram talked about challenges, cycles one face on the spiritual path of a seeker, whereby the energies surrounding Auroville are tremendous. He mentioned cosmic forces which test a seeker – universal nature, adverse forces and spiritual (divine) forces. Solution to different problems and difficulties which come on one's path can be find only in psychic.
Talk was introduced by Dennis from SANTE, Institute for Intergal Helath, which sponsored the talk, and asked the audience for feedback of it.
Session was followed by questions and answers, and some comments.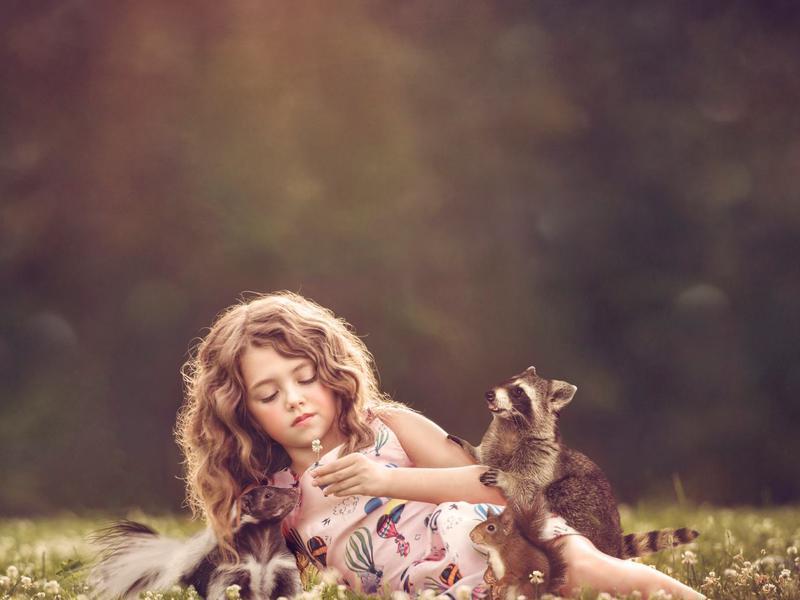 Laney's Friends is a touching children's story written by Noel Parent. The protagonist of the story is a compassionate little girl called Laney who possess the ability to talk to animals. She and her best friend, a kitten by the name of Marle come across a rabbit in need of immediate help. Their kindness and gentle character compels them to help the rabbit. However, they feel as though the danger has not passed as yet, and Laney and her friends set out on an adventure to find out what is wrong and fix it. Throughout their journey, they come across animals that are tired, scared, trapped or hurt and they do their best to help them. With each animal they save, their group becomes bigger and more motivated to find the reason for all the horrible happenings in the world. Eventually, they come across a source that is able to answer their questions, and gives them a powerful and thought provoking message that gives Lanie hope and a solution. While this heart touching story reveals where we have gone wrong, it also exposes the light at the end of the tunnel and our role as the future generation.

Tracklist
1. I Wanna Dance With Somebody – Whitney Houston
2. Words – Boyzone
3. Can't Help Falling In Love – Elvis Presley
4. Baby, It's Cold Outside – Margaret Whiting and Johnny Mercer
5. Everything I Do, I Do It For You – Bryan Adams
6. Leaving On A Jet Plane – John Denver
7. Hey There Delilah – Plain White T's
8. I Just Called To Say I Love You – Stevie Wonder
9. Wish You Were Here – Pink Floyd
10. Hey Jude – The Beatles
11. It Must Have Been Love – Roxette
12. Total Eclipse Of The Heart – Bonnie Tyler

It's the most vague and complicated thing in any of our lives. In fact, it's so convoluted, no one even bothers defining it; they just sprinkle it anywhere it's convenient. We all speak the language, but no one knows what they're saying. It's like an argument waiting to happen…

On Tuesday, 14th of November 4:30 pm at Unity Pavilion The Residents' Assembly Service encourages you to participate in a General Meeting to discuss YouthLink's Hive & The Pumphouse:Developing Systems fort he Harmonious Growth of the City.
RAS informs us on outcome of 3 days selection process for our working groups: Working Committee, Auroville Council and FAMC. In-depth report and Welcome Celebration are coming soon.
On Saturday 11th of November at 3pm at Anderooni Women's Retreat,Thaivazhi, Greenbelt Forest, near Auroville.a presentation Symptothermal method: cultivating your secret garden or How do you apply permaculture principles to being a woman? by Julia Schindler .
On Saturday 11th of November at 9am at Verite presentation of Holoenergetic from Dr Laskow with 3h introduction .
On Thrusday 16th of November Adishkati invites us for the start of the season to a concert We Got It Coming of Lail Arad and JF Robitaille, who would be offering solo songs, duo songs, some folk covers of Bob Dylan, Joan Baez, June Carter.
On Saturday 18th of November at 8pm at Pitanga – Cultural Centre Concert Tribute to Latin America.

From Monday November 13th to Wednesday the 15th at 8.30am at Minati gate- Action days in a future forest!. FS#252598, info Island at 7598103616.
All that is he, and he is the More than all that is, and we ourselves, though we know it not, are being of his being, force of his force, conscious with a consciousness derived from his; even our mortal existence is made out of his substance and there is an immortal within us that is a spark of the Light and Bliss that are for ever.