Posts Tagged 'production'
Blues, blues, blues … is the theme of today's musical podcast, featuring some "oldies", some new blues men, and women.
Featuring amongst others Samm Henshaw, Gary Clark Jr, Gary B.B. Coleman, …..
tracklist
Gary B.B. Coleman – The Sky is Crying
Samm Henshaw – Redemption
Brian Owens and Thomas Owens – A Change is Gonna Come
Big Mike & The Booty Papas – I'll Take Care Of You
Ed Sheeran – Make It Rain
Floyd Lee – Mean Blues
Muddy Waters Mannish Boy
Janis Joplin – Call on Me
Samm Henshaw – Only Wanna Be With You
Gary Clark Jr. – When My Train Pulls In
Tracy Chapman – give me one reason
Beth Hart – Caught Out In The Rain
Leon Bridges – River
Blucas – Setting Sun
Corey Harris – Special Rider Blues

In this musical edition we are featuring multiple award-winning DJ Spinall(Sodamola Oluseye Desmond ), one of the main forces pushing afrobeats forward from behind the decks .
Earlier this year, Spinall released the excellent album Ten, which has birthed many dance floor hits and which features top-tier collaborations with Mr Eazi, Ice Prince, Sarkodie, Patoranking and more. He's also recently dropped the massive "Olowo," alongside Davido and Wande Coal.
And as he says in the interview" I really, really want to take the music around the world, not just in Africa. I want to take the music to Asia; I want to take the music to places that we have Africans at. We have Africans almost in every part of the world.Also, beyond selling my music to Africa, or introducing Africans to the music, I want to introduce the world itself to the music. I'm looking forward to EDM sessions, and sessions in other genres.Basically, I want to push African music but not leave behind the culture. Because I feel like the culture is what lead to the music."
Dj Spinall is someone who really, really loves music, and he listens to everything. Is a big fan of hip-hop and he really loves R&B. he loves afrobeats, he loves afropop. He loves fuji music, he loves reggae, he loves dancehall. So basically, he is that DJ that spins all. That's how we came about the name DJ Spinall.

Ethiopia from yesterday to today – mix of past and present, from instrumental , jazz ,….reggae
tracklist
Aster Aweke – Ethiopia
Fabaiahala – from Earth to Earth
Anchi Yesemay – Kokob
Anmut Kinde(Habtu Nigatu) Ye Wahint Engurguro
Getatchew Mekurya – Shellela
Teddy Mitiku – Amalele
Mulatu Astatke – Green Africa
Samuel Yirga – The Blues for Wollo
Jacky Gosee – Yene Akal
Teddy Afro – Abebayehosh
Semere Kiros – Reggea Kemise feat. Hailu
Gossaye Tesfaye – Enateye
Haile Roots – Melkam Yamarech
Aster Aweke – Fikir Ayalkbet
Dawit Tsige – Yene Konjo
Haile Roots – Wudinesh
Gigi – Ethiopia


Today, on Kanye West's 40th birthday, AV Radio features some of his top tracks on our new segment Birthday Beats; for your listening pleasure.
Tracklist (a-z)
All Of The Lights ft. Rihanna, Kid Cudi
Amazing ft. Young Jeezy
Can't Tell Me Nothing
Flashing Lights ft. Dwele
Gold Digger ft. Jamie Foxx
Good Life ft. T-Pain
Heartless
Homecoming
Only One ft. Paul McCartney
Otis ft. Jay-Z
POWER
Stronger
Touch The Sky ft. Lupe Fiasco

Lighten up our Tuesday morning with this alternative, rock and acoustic playlist.
tracklist:
Arctic Monkeys – Do I Wanna Know
Hozier – Cherry Wine
Arctic Monkeys- 505
The 1975 – Somebody Else
Matilda – Alt-J
The Neighbourhood – Sweater Weather
Oh Wonder – Alll We Do
Imagine Dragons – Believer
Mumford & Sons – Believe
Tom Odell – Another Love
Youth – Daughter
Cage the Elephant – Cold Cold Cold
Jessie Ware – Say You Love Me
Nothing But Thieves – Honey Whiskey
The Lumineers – Sleep On The Floor
Vance Joy – Riptide
Amber Run – I Found
George Ezra – Budapest
Bastille – Pompeii
X Ambassadors – Gorgeous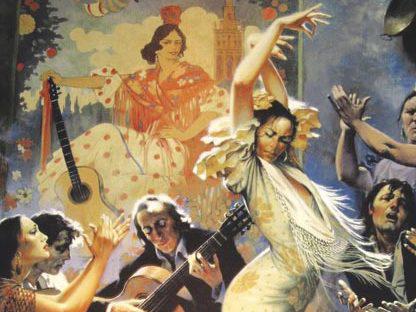 Romani music (often referred to as Gypsy or Gipsy music is the music of the Romani people, who have their origins in Northern India, but today live mostly in Europe. It is difficult to define the parameters of a unified Romani musical style, as there are many differences in melodic, harmonic, rhythmic, and formal structures from region to region. Lyrics to Romani songs are often sung in one or more dialects of the Romani language, and dance frequently accompanies Romani music performance.
Today we are featuring few of contemporary songs from different corners
tracklist:
!DelaDap – Zsa Manca
Gipsy.cz – Jednou
Amsterdam Klezmer Band ft. Shantel – Sadagora Hot Dub
Balkan Beat Box- Sunday Arak
Magnifico – Zh Ne Sui Pa Pur Tua
Sut Ictim Dilim Yandi . Anselmo Crew
Kistehen Tanczenekar – Viragok A Reten ( Littlecow )
Amari Szi Amari – Musik For The Kitchen
Eastenders – Vino Lubirea Mea
Django Reinhardt – Nuages
Ederlezi- Time of the Gypsies – Goran Bregovic
Odjila – Progeja
Fishtank Ensemble – Samurai Over Serbia
Barcelona Gipsy balKan Orchestra – Lule Lule
Hai Ne Ne Ne, Russian gypsy music
Goran Bregovic – Caje Sukarije
Jelem, Jelem (Romani anthem)