Category Archives:
Free Economy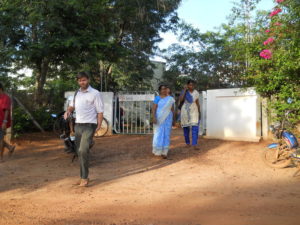 After the presentation at Unity Pavilion on GST held by CA. Rajendra Kumar P, (a practicing chartered accountant and senior partner of Sanjiv Shah & Associates, Chartered Accountants, Chennai, who is the Head-Indirect Taxation Practice of the firm) we stop some residents and ask their opinion about the new Goods and Service Tax for Auroville.
This is the first of three topics presented by Micheal Bonke on Sep. 1st at the Unity Pavilion on the Varuna concept for Electricity and the energy in kind scheme- with Q&A session at the end. We have separated the 3 hours into three seperate 1 hour sessions based on each topic. Topics: - status of Auroville wind park and Energy-in-Kind scheme - status of the desalination project - status of the research on Matrimandir Lake project - questions and answers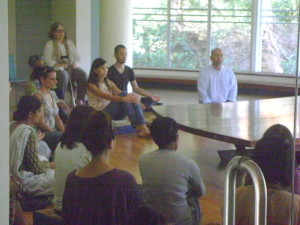 Nipun! Just as the name means, 'a clever man', Nipun Mehta was like a Santa Claus with fresh ideas. In an introduction meet, organized by Manoj Pavitran and friends. The Participating Aurovilians got a treat this christmas when Nipus, whose name literally means Rishi, talking about 'Gift Economy'. As Nipun suggests, we have many kinds of capital amount, to trade and deal in, money need not be the only option. Nipun along with his wife and brother started an organization, leading successfully in the world, 'Service Space'. The core principles of this organization are: 1. Totally volunteer operated 2. No fund-raising 3. Focus on small He emphasis on the point of positive volition is what is required to create the desired ripple effect. When we create the correct atmosphere, the desired mind set within society can be achieved. The meet ended with a BIG group hug and people signing up for the 21 day kindness challenge. Smile cards and other positive symbols where distributed amongst Auroville as a gesture of love, for all of us to Pay-It-Forward.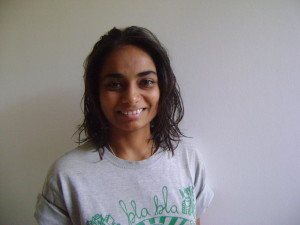 Interseting interview with Natsha who works as secretary at Integral Entrepreneurship Lab and is a link between them and Youth Link.
At the end of the last month they have organized workshop on economy for Youth. How is Youth involved in economy? When the Youth Link was trying to organize the management apprenticeship for youth, they have discovered that our youth does not know much about our economy landscape.
....
Natasha shares with us how was the workshop organized, and amongst other tells also that youth was very interested in the topic. For that reason they will prepare the next sessions on it.
At the Unity Pavillion, on the 19 December 2016, CAT (Create Auroville Together) brought together a collaborative space for innovating a new economic paradigm to help manifest the Dream.
After the initial presentation, the atmosphere became quite heavy with Aurovillians and Guests strongly voicing their negative feedback, at this point the recorder strangely crashed and upto that point the audio was lost ...... But later after the small groups of Guests, Volunteers, New Comers and Aurovillians had sat together sharing visions and ideas the atmosphere changed and a feeling of hope arose into the space ..... listen to what they had to say....... the Divine speaks through many mouths.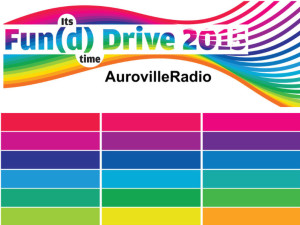 Today Auroville Radio turns 11! Lets hear from our listener Armando in the US what this service means to him as we launch our 2015 Fun(d) Drive. We look forward to your collaboration and we thank you for your support! Mother's Agenda - June 1958 ""We are preparing upon earth the connecting-point, that point of communication and junction between the mental and terrestrial human consciousness and the supramental and superhuman Consciousness. It is a whole intermediate world that is being worked out, a new creation manifesting and materializing. In order to be realized here upon earth, this creation must utilize the already existing material means and powers, but in a new way, adapted to the new needs. One of the most essential powers is the financial power.""