Category Archives:
Wellness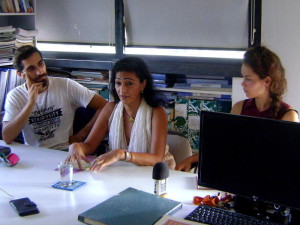 Centre for International Research for Human Unity (CIRHU) started 'Aurovilian Conversations'. a series of weekly reflections (not formal debates or lectures) on various subjects of human and societal growth and development. The conversation held on 6 Sep (thursday) 2016 at CIRHU, TownHall of Auroville on 'What is Health?' is an interesting and enthusiastic subject discussed by students, interns, new comers and people of Auroville. Linda Grace, from Sante (Intergral Health Services of Auroville) has chaired the discussion and she spoke on the importance of 'health and consciousness in todays's world. She emphasized mainly on the self-interest and self-reliance of an individual to keep up once health and therefore look for sustainable and divine living. The three pillars which shape the well-being of an individual and tune into a healthy life are described by Linda Grace. They are, Mental Health, Social Wellness and Private/personal time for oneself. Members of CIRHU: Giacomo, Luigi and other visitors and students have participated in the discussion.
The buzz of the runners is all around.
Just arrived from different places of India and tomorrow starting from 4:30 am they will "invade" the paths and roads of Auroville. For some it is the first experience others are use to run this unique marathon. Here's their feelings, excitement and impressions.

http://en.wikipedia.org/wiki/Marathon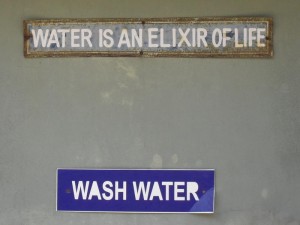 Parmi les tresors d'Auroville, une autre perle: L'eau dynamisee. En 1994 une equipe de scientifiques menee par Bagwandas, s'est penchee sur l'eau et son potentiel de vie, ces recherches ont abouti a la mise au point d'un procede de dynamisation visant a rendre a l'eau les qualites lui appartenant depuis l'aube des temps et que le progres detruit peu a peu. Aquadyn est l'unite ou les fontaines sont fabriquees, il reste profondement lie a la recherche et au partage. L'originalite du procede d' Auroville est l' utilisation de lumiere et de son.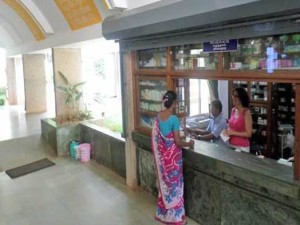 Health being the basic needs of every human being, its very important to know how much support is been shown towards the health issues faced by the Aurovillians. lets hear it directly from the authorities of the health center. a short and brief interview session with Dr.Sathish Kumar, senior nurse Valarmathi, Lab technician Marie and Pharmasy assistant Galil Imbrahim.
Interview with Chandresh, one of the organizers of Auroville International Marathon, which over the years really managed to establish its position in the community as well as outside, and further.
With logo "Run for joy of Running" swept over the hearts of those who participate in marathon in India. This year they expect about 3500 runners, and for that months preparation were required along with numerous team of volunteers and organizers.
As usual first, the full marathon starts at 5am from Visitor Center, and 11 stations will provide necessary for participants

http://marathon.auroville.com/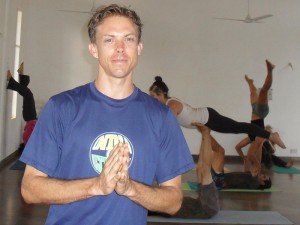 In Auroville, for two years, a team of passionates has been exploring this discipline born from the third millenium on the Amercan continent. Mark is presenting us this recency between yoga, circus and Thai massage. The French-American tandem Mark and Damien, after a long process of decoding from books and videos, has acquired skills that allow them to offer now the opportunity to practice this activity in Auroville at Arka Centre on Sundays 8-10 am and Tuesdays / Thursdays 7-9 am, and Louise in Windara Farm on fridays 3-5 pm. Ready to fly?