Category Archives:
Wellness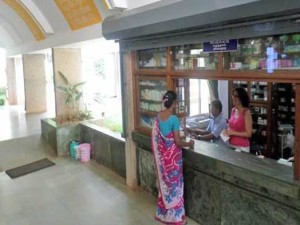 Health being the basic needs of every human being, its very important to know how much support is been shown towards the health issues faced by the Aurovillians. lets hear it directly from the authorities of the health center. a short and brief interview session with Dr.Sathish Kumar, senior nurse Valarmathi, Lab technician Marie and Pharmasy assistant Galil Imbrahim.
Interview with Chandresh, one of the organizers of Auroville International Marathon, which over the years really managed to establish its position in the community as well as outside, and further.
With logo "Run for joy of Running" swept over the hearts of those who participate in marathon in India. This year they expect about 3500 runners, and for that months preparation were required along with numerous team of volunteers and organizers.
As usual first, the full marathon starts at 5am from Visitor Center, and 11 stations will provide necessary for participants

http://marathon.auroville.com/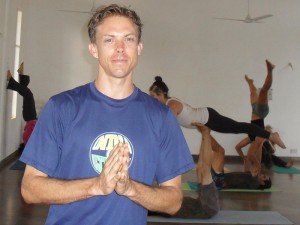 In Auroville, for two years, a team of passionates has been exploring this discipline born from the third millenium on the Amercan continent. Mark is presenting us this recency between yoga, circus and Thai massage. The French-American tandem Mark and Damien, after a long process of decoding from books and videos, has acquired skills that allow them to offer now the opportunity to practice this activity in Auroville at Arka Centre on Sundays 8-10 am and Tuesdays / Thursdays 7-9 am, and Louise in Windara Farm on fridays 3-5 pm. Ready to fly?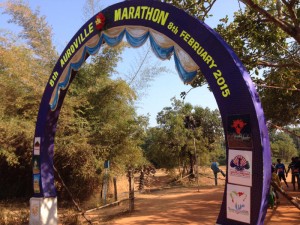 This is the biggest and most welcome event happening in Auroville.
During the years the slogan "Run for the joy of Running" became a tangible fact. Everibody is happy. Asking questions to members of the community, volunteers, runners you will get the same feedback: Beautifully organized. Beautiful place. Perfect. From my side I can say that is a pleasure to go around interviewing people who appreciates the efforts of the organizing team and Auroville as community.
The Auroville's 8th Marathon was a success.
NNF.

http://marathon.auroville.com
https://www.facebook.com/AurovilleMarathon
http://en.wikipedia.org/wiki/Auroville_Marathon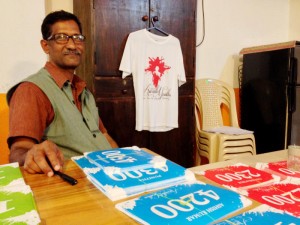 Its a pleasure to organize Auroville's 8th Marathon.
This comes from Anand Prasad who along with Chandresh Patel are the minds and hands behind the event. The runners love the Auroville Marathon because it is not tied up with any sponsors trying to get some benefit. To make the event possible, more than 500 persons volunteer time for the project.
The runners like the unique atmosphere of Auroville and the beauty of the place very much.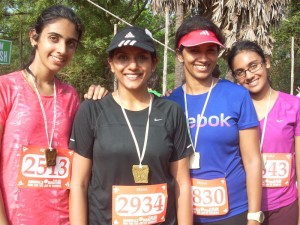 A truly inspiring Sunday morning! More than 3000 people gathered at dawn at the Visitor Centre to participate to the 6th Auroville's marathon to run over the path and paved roads of Auroville. The most common word I've heard it's "awesome"... Believe me this interviews are barely edited and what it comes out is that the runners were just so happy! A very well organized event by the marathon team. Listen the voices of the runners about what they got from the experience of running in Auroville. For more info: marathon.auroville.com
' '