Category Archives:
Organic Farming

The 3rd Auroville and Puducherry Village Heritage Festival - 2016 hosted at Bamboo land, Kottakarai witnessed various traditional and heritage stalls from villages around Auroville. Mr.Kavithai Ganeshan who is involved in heritage seed planting has shared his experience with us regarding heritage seeds and the importance of returning to traditional lifestyle.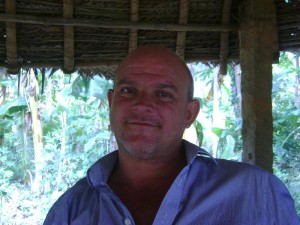 We met Krishna this morning at Solitude kitchen, where manoges were already put on the shelves, and women planning the delicious lunch out of vegetables, grains and fruits picked up today form the farm. Krishna's personal path, an evolution over past 21 years brought him to the point when he is trying actively connect all the members of community into food production on our lands. Initiative with name "Slow Food Movement" is for the people, to be proactive and interactive, shifting form individual to a collective level, each taking a part.
"...a Society that doesn't know where its food comes from, it is a society without culture, and humanity without culture will die, perish..." *********************Permaculture is a branch of ecological design, ecological engineering, environmental design, construction and Integrated Water Resources Management that develops sustainable architecture, regenerative and self-maintained habitat and agricultural systems modeled from natural ecosystems.[1][2] The term permaculture (as a systematic method) was first coined by Australians Bill Mollison and David Holmgren in 1978. The word permaculture originally referred to "permanent agriculture" [3] but was expanded to stand also for "permanent culture," as it was seen that social aspects were integral to a truly sustainable system as inspired by Masanobu Fukuoka's natural farming philosophy. "Permaculture is a philosophy of working with, rather than against nature; of protracted and thoughtful observation rather than protracted and thoughtless labor; and of looking at plants and animals in all their functions, rather than treating any area as a single product system." - Bill Mollison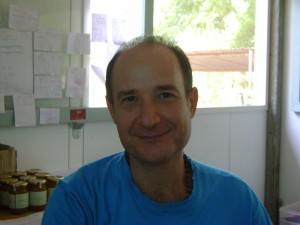 On Monday the FOOD LINK opened up a new service - a busy people basket, which' is for people who work and can only come later when all good food is taken. So whoever' cant come can call food link or Gino and they will tell you what is the current situation in stock of vegetables, fruits, and processed food,, and you can take your order, and pick it up later. !!!
'
Five years ago with FAMC funding, the entire Auroville Agriculture was evaluated and a five year play was developed - ASAP 2011.
Five years on, Jeff, the farm manager at Discipline Farm in Auroville, talks about where we are from the perspective of a farmer and contributor to this plan: Discipline Farm in the cycle of the year, Auroville Sustainable Agriculture in the cycle of ASAP 2011 and over the next five years.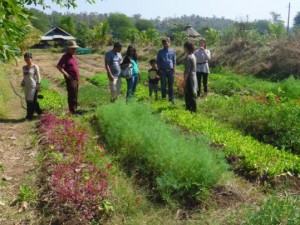 After her presentation at the Freeland bookshop Nina gave us a special interview on her book explaining where, how and why "Organic food marketing in urban centres of India". She is actually in Auroville working at Solitude farm to get some practical farming experience. She finds that Auroville would need help to know how to manage more successfully organic food in order to make it more available. She also finds Auroville is a great place to learn because of the amount of organic farms and the good eco system it offers.
Through her research and knowledge about organic food marketing and more she would be pleased to meet people and consult aurovillian farmers in this sense as she also works as a freelance consultant. She studied at University of Freiburg, Germany as a Geographer and came to work on a research project in Hyderabad in 2009 and got stuck in India till now. Nina Osswald practises what she preaches about organic food, sustainable living and reducing ecological footprint.
Terra Soul is a new farm project. They are making possible, combining the farm with a rich community life. Thanks to the workshops they are doing, attracts many volunteers, and can make possible a harmonious sustainability. Juan is one of the stewards of Terra Soul.