Category Archives:
Multimedia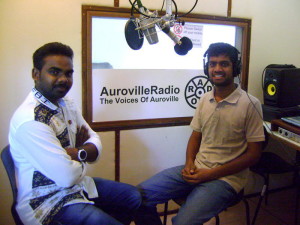 Auroville Radio station had a guest from Pondicherry University Department of Mass Communication and Journalism on the weekend morning. Mr David Dinakaran, Masters student of Mass Communication and Journalism has been interviewed to know the general view on journalism and his reporting experience during Chennai Floods. He shared his happiness for Journalism and interest for mass media.

He said that, "One has to have immense interest and passion to serve society to take up the post of a journalist. It is not an easy task but a 24/7 job". He also later added that interpretation is part of political journalism and there has to be a healthy journalism with inclusiveness of socio-cultural, political, economic and environmental aspects concerning the society.

In India, the career path for journalism is not much supported as there is less pay and therefore, students hardly show interest towards this amazing field.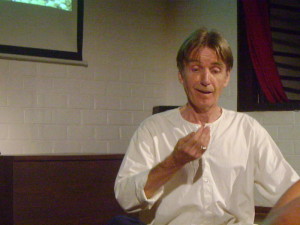 Last night, despite the limited seating, Pavilion of Tibetan Culture, International Zone was packed. LIGHT in DARKNESS, an interdisciplinary performance with original stories, poetry, moving images, movements and music had attracted many curious people, excited to partake in the multi-layered creative offering. The performance was created and performed by Hamish with Christoph on multi-media and directed by fif. Hamish shared a unique poetry performance with us, based on the exhibition of his original photos and poetry of the same name (still running at TP). In his performance, the poetry came alive. Word play, as carefully lined as a precious beads on the silk string to create a pattern, conveying a story, reflection, memory, association.... constantly in deep awareness of his entity and the world around him, showing extreme sensitivity and personal experiences, sometimes with a humorous or even sarcastic note but all the time looking up to the LIGHT in DARKNESS.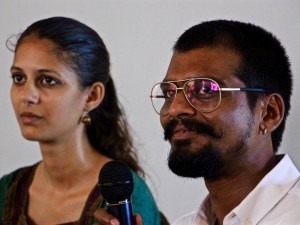 Auroville Film Festival Roundtable panel discussion from day six, Wednesday Oct 7.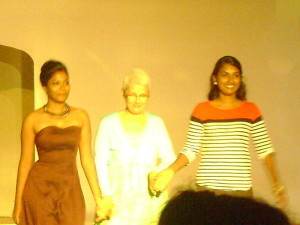 Lilith Fashion Schol 2016 Final Year fashion show of two students - Chandra and Vanitha, each with six pieces of garments, inspired by architecture of Taj Mahal and Antonio Gaudi. Fashion show, and more than just a show - A Journey of Love and Adventure where joint creativity of many avilians has came forward. After short presentation of models on catwalk story continues in the series of theatrical vignette or snippets which further reveals the charism hiding beneath the designs. The beauty of models and designs along with the series of theatrical vignettes, supported with danceable music thrilled the audience. Lilith Fashion School with its founder Christina along with Gabi, Gabi and Alice continues the story of vocational training structure within Auroville offering the opportunity for youngster to require the essential skills of the trade in fashion design and garment creation. Lightning by Dare Devils and Jean art&media by Doris and Frances MC Jesse Auroville Fashion show 2016 photographs by Coriolan Weihrauch / MiA Studio https://www.facebook.com/media/set/?set=a.10153374839054607.1073741875.252745694606&type=3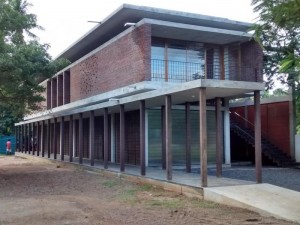 The working unit of Auroville Design Services (AVDZINES) was inaugurated on the 24th of November, Tuesday at 4 pm at the Mangalam campus (between Wellpaper & Bamboo research centre).
The Executive head of AVDZINES - Guna and the Architect of the new wing - Ganesh were found continuously occupied making arrangements for the inauguration at the campus. Many Aurovillians and other Architecture enthusiasts showed their presence sensing every bit of the building.
Guna said, "This is the first phase of the working unit constructed in a year from May 2014 to June 2015."
He also mentioned that the current Graphics section at the Multimedia centre would continue to function, on an office basis.

Listen to Guna who gives more details about the new wing.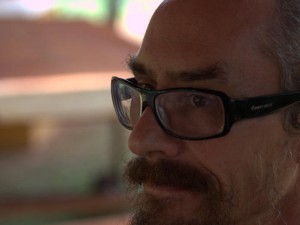 The Auroville Film Festival roundtable panel discussion of 5th Oct. - day 4 From AurovilleFilmFestival Facebook page: Round Table Discussion on Human Unity Sasikant and Suresh was joined by Kavitha and Marco (Artistic Director) and the roundtable started by discussing the film Girl Rising. Kavitha said that one reason she liked the film was because they used local village and city girls and paired them with local women journalist to capture their authentic voice and stories. The film depicts a number of women from the South/under developed countries and tells their stories. However the movie also supplies UN and other development data that highlights how we could quickly transform the South (and North-rich countries) by placing policy, money and infrastructure to assist women/girls. This path to development is faster and pragmatic, unlike the mythical 'trickle down effect' (putting most of the resources into the rich who will supposedly create weath for all via their investment – a Reagan and Thatcher – mythology that is still pursued today) The panel and the audience also discussed The Sower… More: https://www.facebook.com/AurovilleFilmFestival/posts/1094369067239986