Category Archives:
Kids & Youth
The Skate Park, is a youth hub, a forest island, and a safe environment to bring families, friends and children together.

Have you heard what is happening at the new Skate Park in Dehashakti?
First of all let me give you directions on how to get there:
If you are driving from the Youth Center towards Fertile, pass Minati and a few hundred meters on your right you will see the Dehashakti sign. Enter and take the very first sharp right. You will be in a skate park in the middle of the forest.

I spoke to Edgar, one of the founders of the Skate Park, and he described a bit of the history and the movement behind it.
Let's give kudos to the Auroville youth that managed to procure funding to initiate this park; transport the metal ramp originally in Aurovelo to the Skate Park to centralize the activities and improve the layout , so now they have two ramps in the court. With surplus money they even added a staircase to the ramp and built a tree house.
Another cool aspect of this project is that the Skate Park is part of a plan of conservation of the green corridor, which includes the wild life in the area and the forest. The green corridor links to the city center by cycle and foot paths.
The Skate Park as it is now functions already as a youth hub, but also it attracts families – sometimes with very small children. With the addition of a playground and toilets, the park would be ideal.
So far there are quite a few new skaters attending classes twice weekly, and about 20 regular skaters; and there is a yearly event that includes a light- hearted competition, so look out for the announcement of their next event.
Aug 12th Auroville celebrated International Youth Day, a lively event organized by the newly formed Youth Link. Below are the speakers, topics and timings for your convenience.

Luca and Chandana (the Auroville Charter and more) 0.30 - 2.32
Aster P (Bharat Nivas) 2.50 - 6.00
Mandakini (W. Committee) 6.40 - 13.00
K.R Sheshatri (Pondy- Villupuram Youth Coordinator) 13.40 - 18.00
Kavitha (Youth Link) 19 - 21
Luca (Reasons for being here) 21 - 28.20
Mohanam Cultural Center (Drumming) 29 - 38
Angeli (Apprenticship Program) 39.28 - 44.30
Gijs (Tamil Nadu Offers) 39.40 - 47.50
Noe, Angeli, Terenti, Renu (About the Youth Center) 48.25 - 52.30
Thamarai Children (Singing) 52.37 - 55.00
Luca (singing) 55.18 - 1.08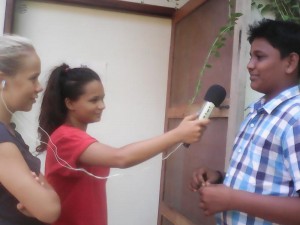 Four future Future Schoolians decide to interview people working in Town Hall about their work. Warning... this interview will waste 5 minutes of your life. Now you have wasted another 20 seconds reading this...




In short interview Kavitha, an active member of Youth Link, invites us to celebrate International Yourh Day on Saturday 12th of August together. The team has decided to add Prosperit to official UN focus of this year - Peace. Thea are looking forward to explore as collective the qualities of peace and prosperity from 4pm onward at Mahalakshmi Park, where various workshops, and games will encourage all of us to do so. Youth Link has invited new members of Governing Board, which will be visiting and interacting with Auroville this weekend, to come.
Jyoti and Ratnam of the Auroville Basketball Family discuss the results of the semi finals of the Puducherry State Level basketball tournament. Held at the New Creation sports ground, the event was jointly organized by LOTUS and FRATERNITY basketball clubs along with the Auroville Basketball Family on 23rd, 24th, 25th, 26th and 30th June as well as on 1st and 2nd July, 2017. They discuss key players, challenges posed by more experienced players to the juniors and their expectations from the matches.
Short interviews with the participants of the lively event at Bharat Nivas for the International Youth Day (Aug. 12), organized by Youth Link.
The invitation was open to volunteers, newcomers, and youth living in the area, to come and share their experience/work/talent.
For more information Please contact youth@auroville.org.in



A Korean boy and the American have more Incoment then what you think, Listen to our story and tell us what you think. Thank you hope you enjoy it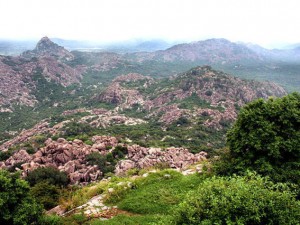 What actually happened to Johnny? Get all the details of the drama from the man himself, an adventure that brings the best out of Auroville.



The MAMA went to Visitor Center and asked a few people how they felt about appropriate dressing in Auroville. Each of them gave their opinion and their thoughts on this subject. It is an important matter due to the surroundings of Auroville.