Category Archives:
Bio Region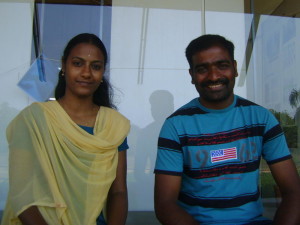 Thursday 24th March at 4.30pm,The Sustainable Livelihood Institute (SLI) will complete its first year of activity! It has been a year of efforts, adventure and significant achievements in bringing sustainable approaches to living to many quarters in Tamil Nadu (as well as an ongoing collaboration with Odisha). And it is great to see this important bridge between Auroville and Tamil Nadu coming to life! We are featuring short interview with Balu and Pavithrai who are working with SLI, and have witnessed in past year quite some changes in their life, community, neighborhood. Parvathi and Balu are warmly inviting all of us to tomorrow's 1st year birthday celebration at SLI in Kotakkarai starting at 4.30pm.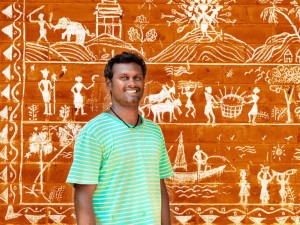 Discover the uncontaminated villages of Munnur and Perumukkal.Have a walk in the village of Munnur, where clay pots are created and cooked on the road sides; visit a family of potters that will welcome you with snacks and will show you their home-based factory. Visit the ruins of a 900 years old temple and climb the rocks to reach the sacred temple of Perumukkal, built in the 12th century for the local omonimous goddess, worshipped for protection an prosperity from the inhabitants of the village.
Enjoy the sunset and the incredible landscape from the top of the rocks, from where you can meditate and see, far away, the Matrimandir. Meeting point at Lively Boutique 2:00pm on Saturday 9th and 23rd November. Advanced booking requested. Bioregion Tour is a project of Mohanam Cultural Center. Advanced booking requested for guests, aurovillians and volunteer. Contact us at mohanamprogram@gmail.com or +91 (0)413 2623806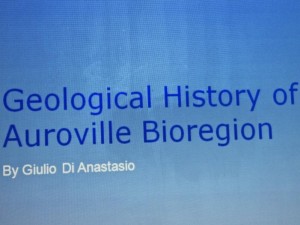 This Water Talk is dedicated to a presentation of the history of the geology of Auroville and the region, by Giulio Di Anastasio (Geologist).
This is the first part of an attempt for an educational program that will take us through the journey of water and help you understand better our water dynamics and eventually make decisions for your future and the one of your kids.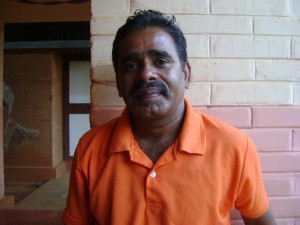 To mark the Navratri nine day festival of Goddess Durga, the Tamil Heritage Centre held its annual exhibition on evolution at Ilaignarkal Education Centre. In an interesting conversation, Anand tells us that they would like to involve the next generation and pass the on the knowledge of the evolution theory in Hindu culture which says - from one single cell, one seed ... to God level. On display are hundreds of figurines, mostly collected over the years and made by local artisans. The annual exhibition is visited by over 1000 students of Auroville and bio-region schools.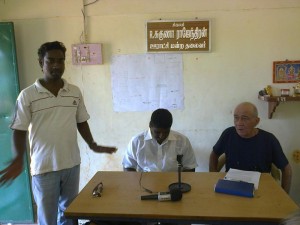 In this piece we are featuring minutes of yesterday's meeting between TDC / L'Avenir d'Auroville and Bommaiyarpalayam village. TDC would like to help under developed village to receive governmental grant for development. From L'Avenir were present Cristo, Boobalam and Paul Vincent, form Bommairpalayam village panchayat president Rajendra, Vinai, Padmanabhan, Subramaviay, and other villagers.