Category Archives:
Newcomers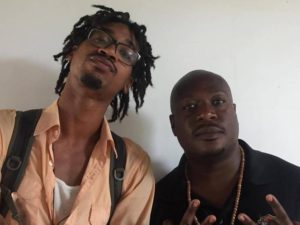 In this interview, we talk with Denoh and D who are both artists from the United States, While, Denoh left on the day of the interview promising to return, D remains in Auroville. This interesting interview covers a range of topics. The two discuss what compelled them to travel to Auroville and their art and spirituality in relation to it. Furthermore, the two discuss the current polarizing political climate in America, and what it means to be at a distance from it as individuals from a minority group.
Actually, 125 people are passing their newcomer process to become future Aurovillans. Newcomer Potlucks are a smart way to get in touch with this next generation of the international township, and also for them to know other residents. To the latest Potluck, there also went lots of aspirants planning their newcomer period, so we found a wide range of guests. We spoke with some of them about their life situation, about their start in Auroville and about their visions, as well as with the Entry Service staff who invited to the gathering.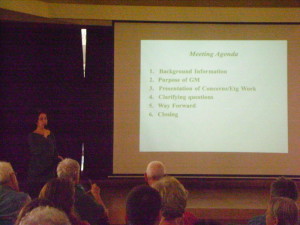 A General Meeting was called by the Entry Serice Group in Collabration with ETG, for residents of Auroville. The agenda of the meeting was to revisit the new Entry Service Process to invite new comers to Auroville. A concern was raised recently when 60+ Aurovillians signed and submitted a petition to halt the new Entry Service Process, as they realise, its going too fast and were concerned about the future repercussions of encouraging a process without a thorough set of guidelines, which everyone in the meeting agreed, were not complete. The Entry Service Group & ETG, on their part made presentations of all the facts and figures and were encouraging a dialogue which could lead to a mutual, practical solutions. The tension in the room was abnormally high, doubts were raised regarding the data provided by both the committees and several outburst were staged regarding the implementation of the process being approved by the RAS, earlier this year. The ETG has openly invited the residents of Auroville to come forward and participate in ratification of process, if so is required. The meeting ended on an abrupt note and general consensus that all the groups along with the residents need to do solid ground work, before moving forward in any direction.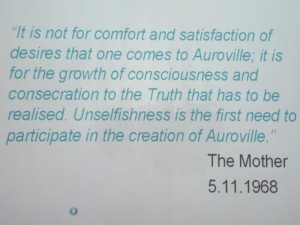 Noel Parent presents a very welcoming talk for potential new comers and Aurovillians.