Category Archives:
Housing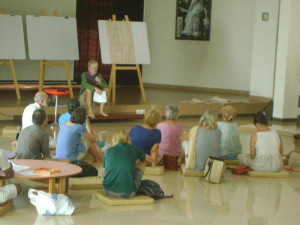 2nd ARA meeting on housing held yesterday at Unity Pavilion. .This follow-up meeting was building upon the ideas shared in the last ARA meeting. It was a working meeting, where participants were exploring ways to prioritise and practically implement these ideas. The ideas regarding housing, which primarily focussed upon affordable housing, fell into three main categories:
1.Finding new accommodation / places to build 2. The planning and construction of new accommodation 3. The financing of new accommodation.
The Organization Research Group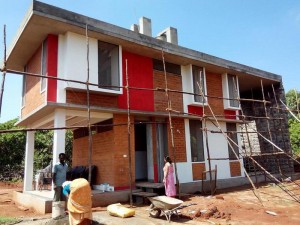 Sindhuja of Imago Auroville explains how they built a house for under 12 Lakhs, she shares the concept, materials and method employed, which gives us an indication for new possibilities and we think of the new steps needed for building homes and reducing costs in Auroville. More details can be found at: http://imagoauroville.com/projects/in-auroville/residence-for-mr-gupta/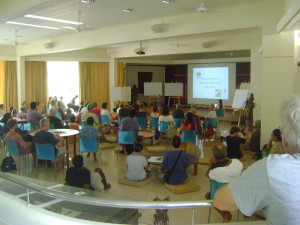 After months of research ARA core group invited the community to sharing yesterday at Unity Pavilion. After opening remarks we heard the report of the study group on the topic of housing, which has asked itself "Crisis, yes, but what crisis?
Close to hundred members of the community participated in the following part of work in groups to find either long or short term solution for housing crisis.
In the last part all ten groups shared their suggestions and proposals.
To that event continuation follows - maybe in next two weeks, and with a big hope of active participation, especially of those who are affected the most by the addressed topic.
The final drawings and models for the Kalpana Housing Project were shown to an interested group at SAIIER.
42 units are planned with 4 designed to be wheelchair accessible. The architect, Mr. Neel from Ovoid Atelier demonstrated how each unit will have outdoor access and privacy. The design was repurposed from the now cancelled Sports facility and is in the same location.
A sustainabilty consultant was engaged and he assured the audience that the latest techniques have been employed.
The Plan and model are on display at Housing Services.