Posts Tagged 'Auroville Film Festival'
In today's news we are featuring highlights (out of many) from Genera Meeting on International Zone on Monday 11th of December with Patricia quoting Sri Aurobindo, and Aster Pastel reflecting on the work in Interantional Zone.
Auroville Film Festival 17 – grand opening on Saturday 16th of December at 5pm at Town Hall Plazza, as first in the series of events celebrating 50th anniversary of Auroville. #Auroville50
Thursday 14ht of December at 5.30pm in Pitchandikulam Forest a talk and presentation on "Working with communities on climate and food sovereignty in the New Zealand and South African context" Ecodorm .
On Friday 15th of December at 4:30 pm, @ SAIIER Conference Hall Presentation on 'Growth Management Framework for Settlements in Auroville Green Belt'
A hidden Power is the true ;lord and over ruling Observer of our acts and only he knows through all the ignorance and perversion and deformation brought in by the ego their entire sense and ultimate purpose.
The Synthesis of Yoga
Sri Aurobindo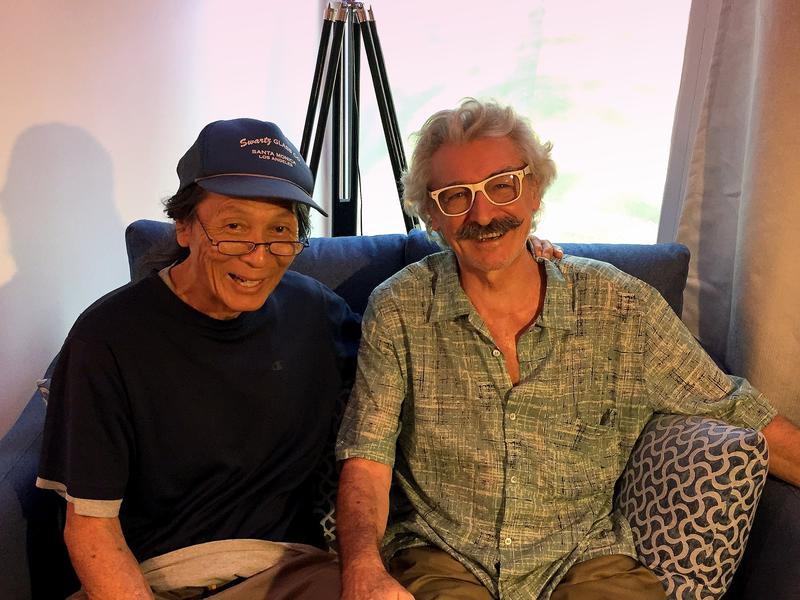 5th edition of Auroville Film Festival is almost here! Starting on 16th of Decmeber will mark the 50th Auroville Anniversary(in February 2018) as being the first cultural event to celebrate the occasion.
Marco and Tlaloc share with us some of the details of the festival, which took full two years of preparations. They are still in need for some volunteers in various areas.
And once again, the city in Town Hall area will have that spirit of festival festivity which brings the community together either be watching the movies, enjoying music and food, and company of each other.
http://filmfestival.auroville.org/category/news/
#Auroville50
On Saturday 18th of November between 9:30 am – 12 noon at Pavilion of Tibetan Culture Invitation to Mentors and potential Mentors to an Update on the New Entry processes.
On Thursday 16th of November at 7pm Adishkati invites us for the start of the season to a concert We Got It Coming of Lail Arad and JF Robitaille, who would be offering solo songs, duo songs, some fol covers of Bob Dylan, Joan Baez, June Carter.
On Saturday 18th of November at 8pm at Pitanga – Cultural Centre Concert Tribute to Latin America. Vocals: Jivatman & Susana – Guitars: Rolf & Jivatman – Percussion: Suresh.
11th Marathon Auroville 2018 – to register until 31st of December 2017 on
 https://www.marathon.auroville.com/
Support the Auroville Film Festival and share this poster on your social media The Auroville Film Festival is running a crowd funding campaign to raise funds for this year's festival, which will be from December 16 to 23. 10% of all the funds will go towards the new AVFF Carbon Neutral Fund which will support tree planting in Auroville.

To do at each moment the best we can and leave the result to the Divine's decision, is the surest way to peace, happiness, strength, progress and final perfection.
The Words of The Mother, vol. 14

In this episode of The Auroville Film Festival, we talk to Tlaloc who is a part of the main team of AVFF. He moved to Auroville from Miami in the 70s and has been a part of various activities and projects in and around Auroville ever since. We discuss many aspects of the Auroville Film Festival including food, music and all the art installations, as well as the new advancements in the crowd funding process.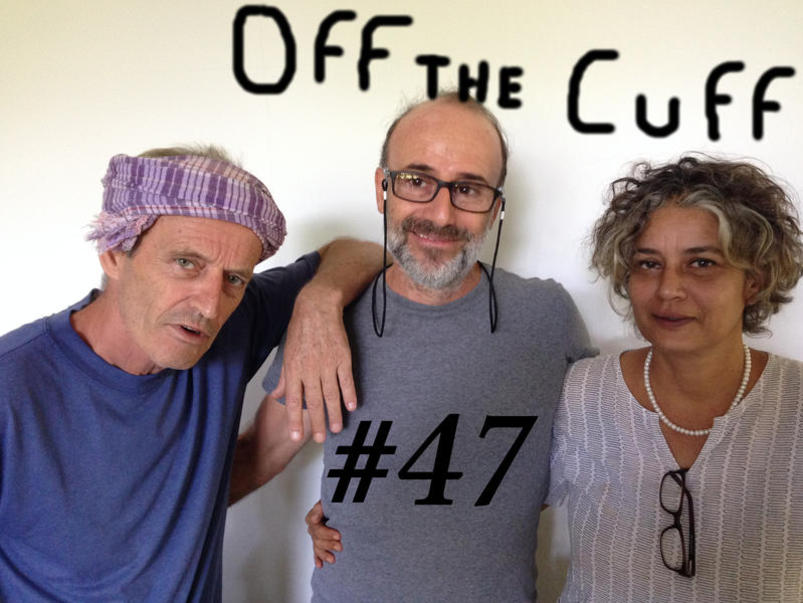 In this OtC episode we have a relaxed approach to topics, exhausted after the storm of activities around the Auroville Film Festival, bringing us to contemplate and discuss a plaza for social gatherings, the atmosphere it creates, the advantages and limits to such ideas. We share our views on the what, why and how of information and communication; Auronet survey and feedback, why the radio shares information and not croissants and that a narrative report, with the creative or visionary aspects must be part of or accompany the technical report for it to become useful as well as other stuff.
To support Off the Cuff and the Auroville Radio please visit the page: https://www.aurovilleradio.org/donate

Auroville Film Festival Roundtable panel discussion from day six, Wednesday Oct 7.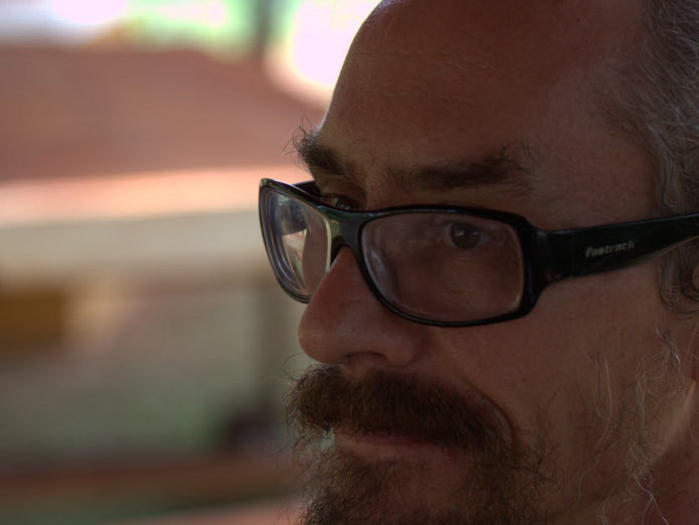 The Auroville Film Festival roundtable panel discussion of 5th Oct. – day 4
From AurovilleFilmFestival Facebook page:
Round Table Discussion on Human Unity
Sasikant and Suresh was joined by Kavitha and Marco (Artistic Director) and the roundtable started by discussing the film Girl Rising. Kavitha said that one reason she liked the film was because they used local village and city girls and paired them with local women journalist to capture their authentic voice and stories. The film depicts a number of women from the South/under developed countries and tells their stories. However the movie also supplies UN and other development data that highlights how we could quickly transform the South (and North-rich countries) by placing policy, money and infrastructure to assist women/girls. This path to development is faster and pragmatic, unlike the mythical 'trickle down effect' (putting most of the resources into the rich who will supposedly create weath for all via their investment – a Reagan and Thatcher – mythology that is still pursued today)
The panel and the audience also discussed The Sower…
More: https://www.facebook.com/AurovilleFilmFestival/posts/1094369067239986