Posts Tagged 'Conflict Resolution'
CAT – On Tuesday 19th at 4.30pm at Unity Pavilion – The Universal Mother according to Sri Aurobindo With Deepti Tewari .
Tuesday 19th September 2017 at 5pm Citadines – Centre d'Art -The French Pavilion presents LA VERTU HÉROÏQUE The French Pavilion presents LA VERTU HÉROÏQUE
On Saturday , 23rd of Spetmeber at CRIPA at 8pm RIP by Savit Rani – A funny touching deep monologue about being a Woman in India Today.
On Thursday 21st of September from 2.30 pm onward Unity Pavilion invites you all to International Peace day celebrations.
Action days in a future forest!Learn the basics of what forest stewards have to do to reforest the land in Auroville by working alongside them. meet them on 22nd of September at 7.50am at Minatti gate.
Tuesday 12th September: 4.30 pm to 6.30 pm at the Unity Pavilion Restorative Circles by Restorative Auroville (L'aura, Janet, Shanti, Helene
Saturday 16th, and Sunday 17th from 7.30pm onward at SAWCHU Gujju Garba Group invites all to Navratri Garba.
On Sunday, 17 September, 5 pm at Unity Pavilion we are invited to Kavi&Kaviya(poets & poetry)
11th Creative School Concert on Thursday, 14th at 7.30 pm at Visitor Center
Friday 15 & Saturday 16 September 2017 – 7:15 pm at Visitors Center The French Pavillon presents with the support of Francis LE GRAND PROCESSUS ? THE GREAT PROCESSUS By Satprem Original text from chapter 2 of La Genese du Surhomme (On the Way of Supermanhood) Performed in French with English surtitles by la compagnie SDF With Christophe, Natacha, Thierry and Yves and Directed by Celine .
For in his Yoga there is nothing too small to be used and nothing too great to be attempted.
Sri Aurobindo, The Synthesis of Yoga

On 21st April, in unity Pavillion last session of CAT14 was held and it was all about creating harmony. Russian Bells were used to demonstrate how harmony can be developed among various individuals and that too with minimal efforts, all you need is balancing between receiving and giving. Vera with her Russian bells showed us how with just a bit of practice the sound vibrations can be harmonised.
The 2 hour of ringing bells session was so soothing and relaxing, people meditated with the sounds. They shared the joy of sound and silence and to tune with others' vibrations.
With the music, CAT 14 ended leaving everyone present there totally spaced out, still feeling the vibrations passing through them.
Set in the imaginary City of Neotopia, the play tells a story of a government frustrated by their city's lack of growth. In an attempt to identify the main obstacles to the city's progress, a group of politicians invite in a team of foreign consultants to identify the problem.
After an exhaustive study, the consultants conclude that the main obstacle to the city's growth is the citizens, recommending the introduction of a new kind of citizen – Citizen One. Free from the inconvenience of emotion and opinion, Citizen One promises to get things moving again, but things do not go as planned.
Photographs by Marco Saroldi here
—-
The Office of Progress has been made aware of the presence of a subversive theatrical production.
DO NOT WATCH THIS PERFORMANCE
SUBVERSIVE MATERIAL TITLE: CITIZEN ONE
Citizens are advised to avoid this performance at the following coordinates:
WHEN: 8pm, SATURDAY MARCH 4
WHERE: KALABHUMI AMPHITHEATRE
You are at risk of being reprogrammed.
GRAPHIC MATERIAL WARNING!
This post also contains attached graphic material.
Do not look at it, do not listen!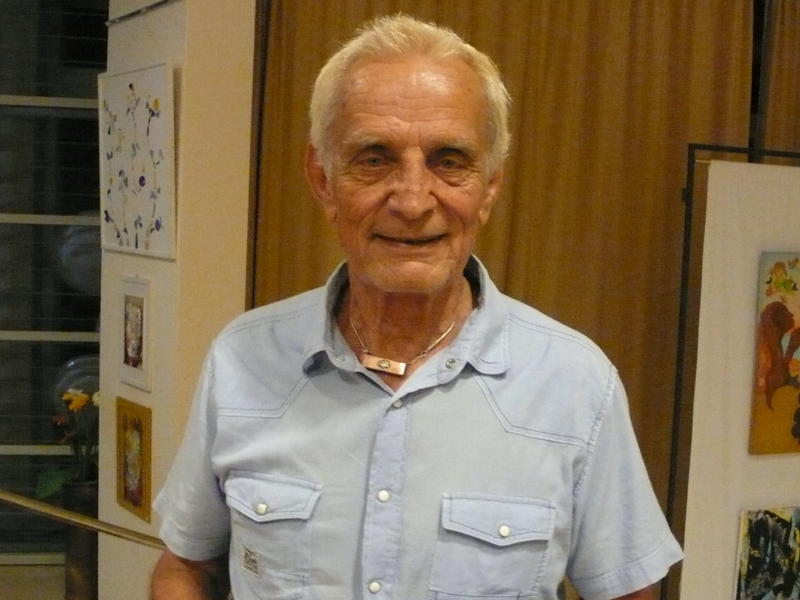 Frederick share about the early days in Auroville, his relationship with the mother and the land, the complexity and the joy to live the creation of the city the earth needs.

A General Meeting was organized by the Auroville Council and facilitated by Elisa and Niva, representing the appeal process sub-group.
The residents of Auroville were invited to be part of this meeting to clear any doubts, to put forth their suggestions and views and ultimately reach a stage were a clear decision on the mandate of the appeal process is possible to be agreed upon.
The appeal process comes out in form of a relief for those Aurovillians, who had difference in opinion towards some of the decisions passed by the main working groups for the first year experiencing the process. In the past, Aurovillians had no option but to rely and keep total faith on the good will of the working groups. The basic grievance often experienced is in a situation, where he feels maybe if more vital data or crucial experiences were shared with that particular working group, maybe the decision could have been made under different light. To tackle these arbitrary situation correctly and consciously, the Auroville Council has created the appeal process. The decisions appealed against, will be subject to case by case review with an intention to uphold the ideals of Auroville at all time and support improving the decision making process of the working groups. The final ratification decision of the appeal process will be completed via the RAS . For any further information, the Auroville Council may be contacted.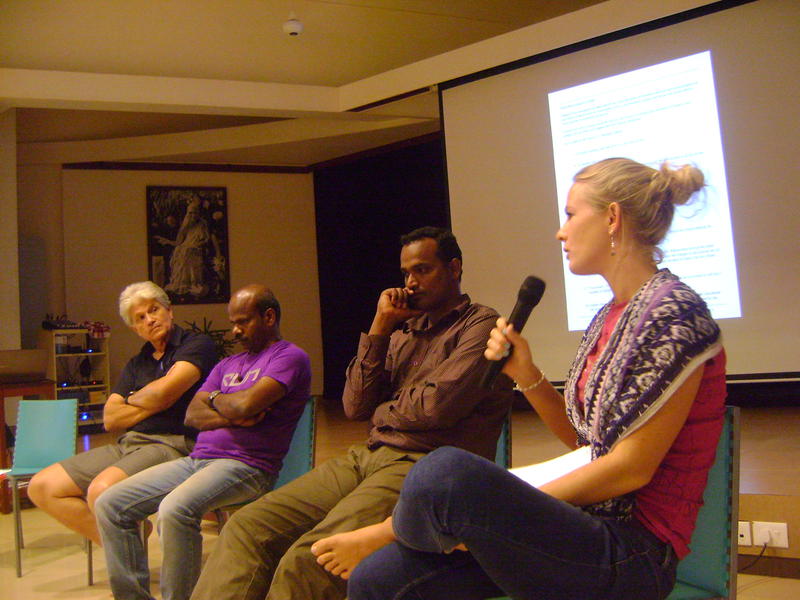 Yesterday's General Meeting on interaction with the Working Committee.
Members of the Working Committee gave an update on their work, with clarification on some subjects.

CAT – Create Auroville Together an initiative of the Residents Assembly Service on Tuesday 15th November between 3:30 – 6:30 pm at Unity Pavilion.
On Friday 11th at 7.30pm at Bhavishyate, Bharat Nivas Manisha Joshi presenting Indian Music Vocal Recital with students.
At every moment all the unforeseen, the unexpected, the unexpected, the unknown is before us – and what happens to us depends mostly on the intensity and purity of our faith.
The Words of The Mother, Vol12