Category Archives:
Social Development
Koodam is a center that serves individuals and groups who need support with:

Communication,
Facilitation and
Conflict transformation.

Koodam aims to enable a shift in our attitude towards difficult conversations, communication blocks and conflict, away from the idea of wrong vs. right and a judiciary system - towards the idea of multiple truths, conflict transformation and taking responsibility to engage with our own challenges.
Hot Saturday morning, International Zone and group of people joyfully participating in a inauguration of Sankalpa Art Center by erecting structure of geodesic dome.
Many years, and perseverance were necessary that it came to this point where dreams and intentions are finally manifesting. Through art therapies that Krupa is offering to the community and surrounding villages as well, beside the healing processes she also try to build the bridge.
Iyyappan joined her inspired by the project while he was helping Krupa with her temporary home in the shape of the blue container on the spot.



WELL: women, empowerment, local, livelihood.
These are the words that sustain this project of social economy. The Wellpaper project recycles paper waste to transform it into useful and beautiful objects. Training and empowering women from the villages develops and maintains a social business unit of great local importance. The workers of this unit acquire a vast knowledge in managing this type of social business and they become agents of replication. Some of them work as teachers in other communities that want to implement the same kind of successful social economy.
Local is beautiful!

http://www.wellpaper.org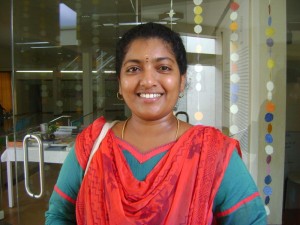 Within the orientation to Auroville and Sustainable Livelihood Institute two day program we managed to talk with one of the participants Sreelekha from Tamindrenvan. With Sustainable Livelihood Institute  Sreelekha feels that rural areas of Tamil Nadu are supported by government but her biggest inspiration in past two days came through the message of Auroville to go back, and respect local tradition in many ways, and organic farming with healthy  food, which is widely served around here. She is looking forward to share with  people her insights and continue with livelihood programs and consultations.



After three months of collecting all the information, data, links new booklet found its way to be printed at Prisma - Auroville Outreach Development Database, made by Kavitha and Paul Vincent on the request for L'Avenir d'Auroville.
The booklet provides information on what we are doing in Auroville and in our bioregion, basics information on what is going on here. It starts with the state of the land, continues with all the activities that provide development.
In second part of the interview with Paul Vincent we touch the work of task force for protecting the Master's Plan.



Sidhartha is the founder of Fireflies Ashram, located outside Bangalore, India.  He is a cultural critic and environmental campaigner. He has written books and published articles on spiritual and ecological themes, Fireflies ashram is concerned with transformation at the personal, social and ecological levels.
He will give a talk Thursday, November 13th at 7 pm Tibetan Pavilion.