Category Archives:
Environment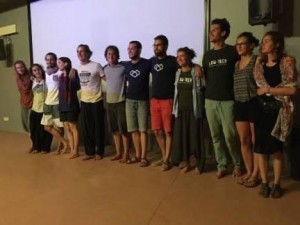 What is the Low-Tech Lab? Is it another business brand using trends such as "sustainable" and "environment friendly" to sell a product, or is this an innovative movement that wants to change the approach to global development?
Considering key words such as "do it yourself", "local manufacturing", "low environmental impact", "economic", "repairable", and "for all", how sustainable and environment friendly are some innovative inventions such as solar panels?
While working on technical solutions, how much do we ease our impact on the environment? Has Low-Tech Lab considered focusing on educating people to be more in tunes with nature?
A brief interview with Clement and Camille from Low-Tech Lab, and Mitia from Joy of Impermanence (Auroville).

http://lowtechlab.org/en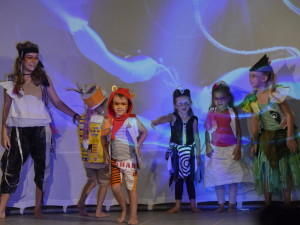 This year campaign of Litter Free Auroville was to bring the community together , to look at our trash. And we might not have done it in big scale past few weeks, but surely Trashion Show brought most of us into Visitor's Centre. We were dazzled, amazed by creation , a transformation of material  which in other circumstances might be considered as a  trash, yet we saw wonderful "high cotoure" design of individuals and units. Auroville has witnessed this kind of transformation 7 years back, and after intensive work of Wastelss, Upcycling Studio and Eco Service....was about time to be reminded again that the attitude we have to our trash matters. On the stage we saw many models of all ages, some even designers of the dress that was worn. Before the beginning of Trahsion Show Unicorn Collective shared a dance of a giant couple(puppets), and recycling rap group tuned us into the show. For uplifted spirit of the event we can also thank unstoppable Jesse as MC , and Matthia in charge of sound.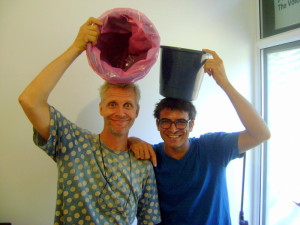 Past Friday LFA2017 has successfully started, and Ribhu and Marc are talking about it.
As Ribhu says "a little campaign" of LFA or Litter Free Auroville 2017 is going on for next almost three weeks with the main purpose to engage the whole community on the topic of our trash. They are trying to center their efforts in the ways how to treat our garbage with the mission to come to the zero waste...
Wastless(educational part), Upcylcing Studio(take care of difficult waste stream) and Eco Service(picking our daily waste) are main players in those efforts, and they are trying to reach integral service, an approach to treat waste.
Marc and Ribhu founded their "heart" in garbage, and are passionately dealing with waste .... on the road of sustainability, which always starts with ourself, on daily basis.

Reduce Reuse Recycle
and sometimes also
Refuse
Meet Dr. Kumar, in Auroville since 1995, and became Aurovillian since 2008. He is a genius voluntary veterinary doctor in Auroville. So what is the difference between an ordinary doctor and Dr. Kumar, his passion to reach the animal, "not to bring the animal to the clinic, it is stressful for the animal, I like to reach the animal" - Dr Kumar. He is designing a unique veterinary services with a 'Mobile Clininc' and terms himself as "Vet on Wheels". Dr. Kumar has performed thousands of neuter surgery on dogs in Auroville and Within the bio-region, for the strays in the villages on a cost-to-cost basis. He has invented and mastered a new technique for this surgery, which involves least incision, only 1 injection process, 3 layers of skin stitching and helps the animal revive and be normal within the same day, unlike the general practice which immobilse the animal to intensive care for 3-4 days atleast. Auroville is natural catalyst for pioneering and innovative minds which carries with itself also the spirit to serve, meeting Dr. Kumar gives the same feeling. Every project or proposal requires support and encouragement from the society on the whole, Dr. Kumar wants to realize the dream of providing best animal care in Auroville and is looking for resources and understanding from the community. To contact Dr. Kumar you can call on mobile no. - +919443203092. More we share, More we care.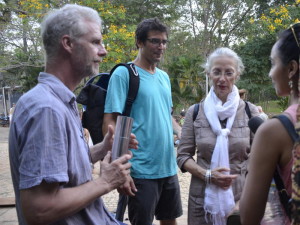 Litter Free Auroville is an initiative put forward in order to eliminate waste from Auroville by using creative means. The first day we witnessed performances where plastic and other waste products were used as instruments. The exhibitions also opens up an array of creative ways these wastes can be used innovatively. We also spoke to the organizers of the event who gave us further clarity on the aim behind the initiative.

For more details on the event, do check out the link:
http://artservice.auroville.org/programs-litter-free-auroville-2017