Category Archives:
Environment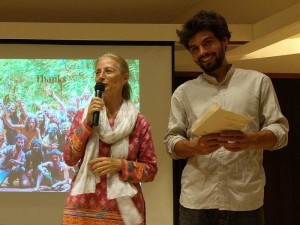 Tony Radet presented a an interesting talk about his alternative energy projects and his experiences while volunteering in Sacred Groves.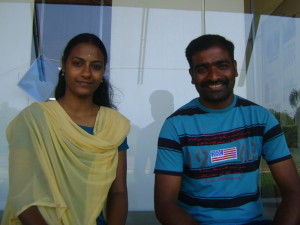 Thursday 24th March at 4.30pm,The Sustainable Livelihood Institute (SLI) will complete its first year of activity! It has been a year of efforts, adventure and significant achievements in bringing sustainable approaches to living to many quarters in Tamil Nadu (as well as an ongoing collaboration with Odisha). And it is great to see this important bridge between Auroville and Tamil Nadu coming to life! We are featuring short interview with Balu and Pavithrai who are working with SLI, and have witnessed in past year quite some changes in their life, community, neighborhood. Parvathi and Balu are warmly inviting all of us to tomorrow's 1st year birthday celebration at SLI in Kotakkarai starting at 4.30pm.
We went to ask a few people about the mobility in Auroville, and this is what has come out of it.
In this program Kali and Palani from Auroville Eco Service remind us the dos and donts of waste segregation to help them reduce our environmental impact.
You will also learn more about their commitment goals and ideas to make Auroville an example of waste treatment in India.
To organize a pick up call Palani at 9443535172
More info at https://www.facebook.com/Ecoservice
David (Town Planning) and Achva (Landscape design) Stein came to Auroville invited by L'Avenir D'Auroville in 2010 to work on a Greenbelt Master Plan. The plan centers around water sustainability. In this interview you can hear about what has to be done and what is needed. David looks towards the youth of Auroville to take up the challenges of the tasks ahead.