Posts Tagged 'Tamil Nadu'
Sarah arrived in Auroville as one of many Weltwaerts volunteers from Germany, and has decided to work with plants, since that is her passion, and maybe her future line of work with environmental science. Most of time here she spent at Botanical Garden continuing with the work of a garden someone started last year., and as she mentions, some one will continue after her …
Sarah compiled booklet, which supposed to be the first one in the series, on Local Medicinal Plants in Tamil Nadu. That one is focused on healing skin problems with local plants.
So many possibilities, and freedom to chose , would be high on the list of things Sarah like about Auroville, followed by her good relationship with Makachi, a Tamil woman with an enormous knowledge on plants and their uses, who generously shared her knowledge with Sarah…..

Tranquil sunny ambient of the courtyard of Sustainable Livleihood Institute facilitated the graceful occasion of celebration for one year of existence. And indeed in one year SLI came to life with full force, fresh energy which truly empowered over 1000 participants through numerous programs. Further a strong bridge between rural Tamil Nadu and Auroville is being built with all of that.
Young team of 14 young members energeticaly managing all the programs while they grow as well.

As every year, Aurovilians gathered at the Amphitheatre besides the Matrimandir at dawn for a collective meditation, in honor and memory of The Mother, the founder of Auroville.
This year, a reading was given from Mother's meditation; an event which took place between 2-3 in the afternoon, and in which she saw an undisturbed vision of the supramental consciousness, and how people travelled to and from that land on a great city-sized ship.
The dawn chorus accompanied the subsequent concentration, and the daylight seemed to appear as if from nowhere.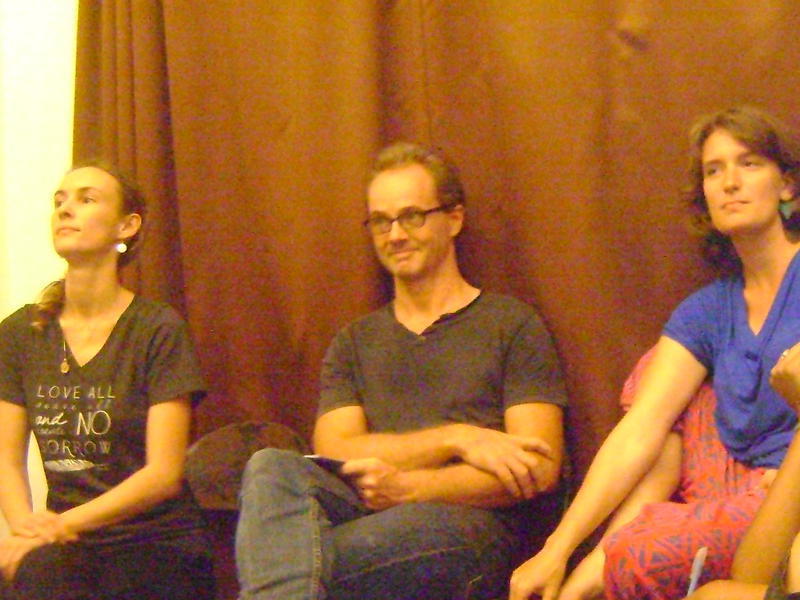 Yesterday's presentation at Futures school on apprenticeship and internship for Auroville Youth brought up quite some of interesting options. Presentation was made in a joint effort by Auroville Youth, Units and Schools of Auroville, and the Auroville Campus Initiative.
Aurevan, Michael, Suryamayi as an Apprenticeship Program Team introduced efforts to design a core program. Lilith Fashion School, Saddhana Forest, Coffee ideas, Unlimited Tamil Nadu, AIAT shortly presented their apprenticeship programs.
Auroville as a hub of many skillful and professorial individuals does offers many options which could be harvested for the benefit of young generation.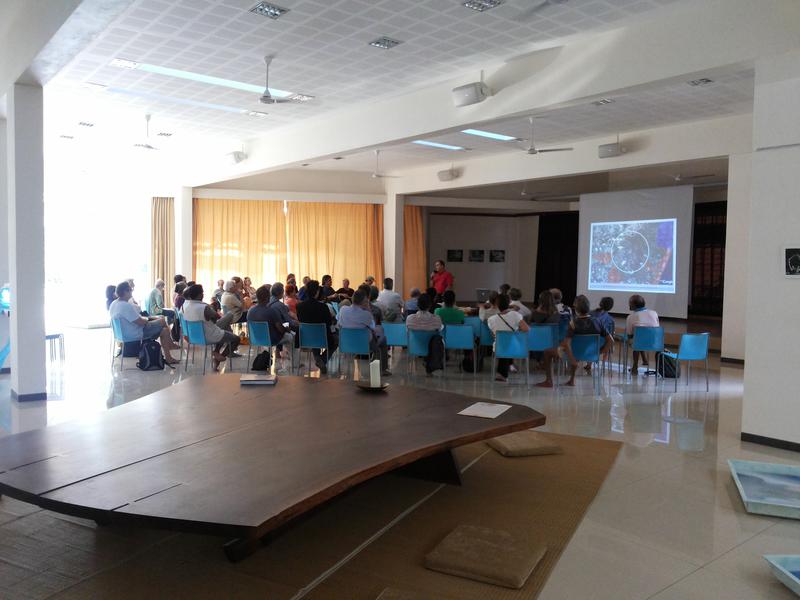 Yesterday afternoon was held in Unity Pavilion International Zone, a very well attended first general meeting to present to the community the various options identified by the Study Group and its recommendations for the protection of Auroville's land. So please listen to what they had to say on the legal and non legal options the community is facing. It is a crucial matter as everyone can see the frenetic development Auroville is being exposed to. It looks like we cannot afford to postponed the decision one more time.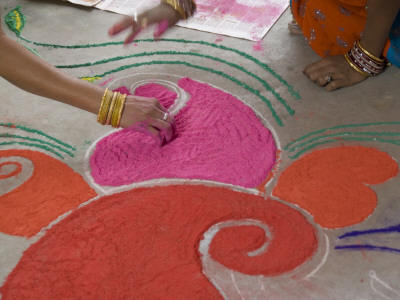 The Residents Assembly Service invites us tomorrow at 4.30pm, to the Unity Pavilion (International Zone), for a General Meeting on the Water Maintenance Service. The Entry Service invites us on Saturday at 3pm, also to the Unity Pavilion, for a brainstorming / work session on the different possible ways of being associated with Auroville. Today, the 8th Festival of Tibetan Culture starts, at 6.45pm, at the Pavilion of Tibetan Culture (International Zone), with a film on Milarepa. Tomorrow, at 7pm, TSAM will share a Cultural Dance performance with us. Also, Happy Pongal to all, from AurovilleRadio!
Our research will not be a search effected by'mystic means. It is in life that we wish to find the'divine." Mothers Agenda,
'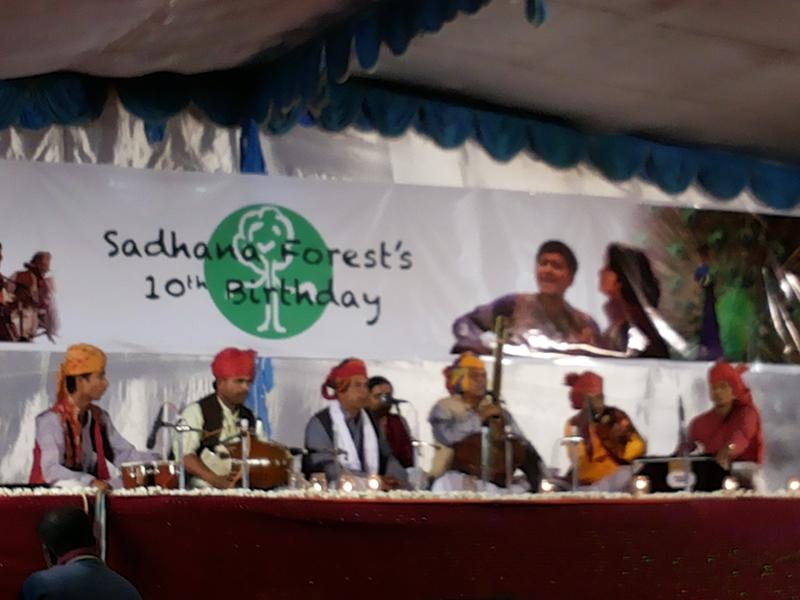 Last Saturday was quite a memorable day for the Sadhana Forest community and all its guests. Having welcomed everyone to celebrate their ten years of existence, they served up numerous activities during the day and late into the night. The place was crowded, especially waiting for the Kabir Music performance. AurovilleRadio was there, of course, recording this great event for you. The concert started with Prahladji Singh Tipaniya, had people celebrate, in a great spirit of freedom and unity, and only ended at 3am on the Sunday morning,
We thank everyone that made this event possible. For those not familiar with the Kabir project, Prahlad Singh Tipaniya is an Indian folk singer who performs Kabir bhajans in the Malwi folk style of Madhya Pradesh. He was born in a Dalit family on September 7th, 1954, in Luniakhedi, Tarana, Malwa, Madhya Pradesh. Prahlad Singh Tipaniya has toured the U.K., the U.S., and India, and his music has been played on all of the Indian radio stations. Having received several awards, including the Padma Shri in 2011, Tipaniya also performed at the annual Sufi music festival, Ruhaniyat. At Sadhana Forest, he performed together with a group of skilled and passionate khartal, dholak, harmonium, timki and violin players.
'