Posts Tagged 'sharing'
Since Prof. Makarand Paranjabi was very inspired by Anu's book he has received by Anu last month, he decided to return to Auroville and talk about it, and about the future.
Yesterday it was lively discussion regarding Anu Majuda's Book – Auroville: A City for the Future at Bhumika Hall in Sri Aurobindo Centre for Studies – India and the World in Bharat Nivas.
In conversation with Makarand were Suryamayi, Deepti, Bill, Aster, and others in the presence of Anu, herself.

"This event came from an idea of Alan to see how some Aurovillian pianists would gather and share their music love…" so Dominique, for the first time in public, Alain and Yaroslava shared their music with us. Music by Bach, Beethoven, Schubert, Dvorak, Borodin, Chopin, Mozart and others.

Auroville is a special place, it attracts special people with special interest.
It was a great opportunity to meet Mr. Yuvraj Kapdia, a master hypnotherapist offering a talk on a transpersonal regression to all the students and practitioners of psychology in Auroville.
Yuvraj's approach and belief is very refreshing and you cannot avoid to feel the joy in life, after your conversation. A spiritual person who after living through a remarkable transformational phase from being a master business man to masters in hypno therapy, decided to dedicate his life empowering the common Psychic within people.
Some of his views are simple yet appealing when he says,"if you want to be happy, be happy!" CEO of EKKA an organization and institute working extensively on holistic healing or integral healing as Yuvraj says. The central idea that every individual is born with a blue print and when you deviate from the blue print is karma, brings deep knowledge from the vedas of India to forefront and can easily bare responsibility for all contemplations? Yuvraj speaks of his inspirations & mystical connections with Sri Aurobindo and the ashram, we can assure Yuvraj, there are no coincidences as far as Auroville is concerned, its part of the magic we live with.
The entire convention with the students and therapists from Auroville was organized by Sigrid and more details can be sought with her as well. On ending notes Yuvraj says "enjoy your every moment, its beautiful to breathe, when you wont have the body, you will crave to come back to it!"
www.ekaa.co.in to contact Yuvraj Kapdia
Alvida Doston! It means good-bye friends. Its time to say good bye to our guest to Auroville, students from California Institute of Integral Studies. An institute started by Sri Haridas Chaudhary in California. The students and faculty members from this elite institute were here for two weeks. The stay and introduction sessions were all organized under supervision of Aster di and Bharat Nivas. The sharing at the end of the journey by this special group of individuals is rich and heartfelt.
It will be great to hear how their experience was, as in a way, they are distant cousins to Auroville, learning and practicing integral studies.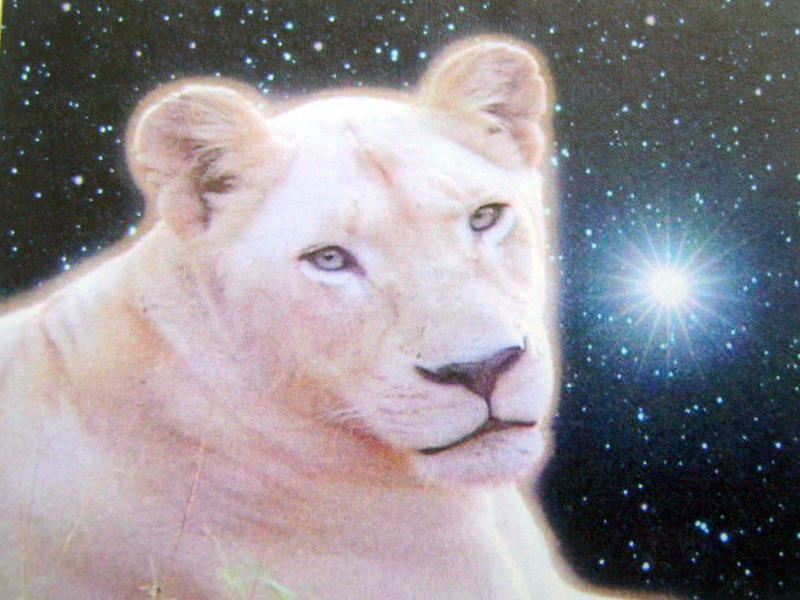 Over The Sun
How the White Lions Saved the World
(A Book For Children Of All Ages!)
by
Cedona Holly
Cedona Holly was inspired to write this book after her visit to South Africa in 2004. Linda Tucker's book "Mystery of the White Lions" filled her with the desire to help them. She hopes the children of the world can help these noble and sacred creatures find their way back to the wilds of Timbavati.

In today's news we are featuring Josh inviting us on Friday 9th of July at 3pm at Town Hall 1st floor meeting room to a meeting – fresh fruit putlock – All for all
On Saturday 9th at 8pm at VC we are invited to a Creative Traveling School Concert..
Special Course Bamboo Building & Self Awareness Camp 11th of July to 30th of July.
You must never forget that the outer person is only the form and the symbol of an eternal Reality, and that, passing through the physical appearance, it is to this higher Reality that you must turn. The physical being cannot become truly expressive of the Eternal Reality until it is completely transformed by the supramental manifestation. And until then, it is by it passing through it that you must find the Truth.
The Mother
Vol.15

Today Andrea met with Manu, Yahalom, Chandresh and Dyuman to discuss the implementation and the use of the fiber optic network in Auroville.
In the coming weeks some testing will start at the AurovilleRadio/TV in order to provide live audio video content.
Some events happening in public buildings will be visible in a dedicated video channel.
Actually some schools and about 5 public buildings are served but this service will be enlarged soon.
The next phase of the fiber infrastructure is to connect some missing communities, other public buildings and later also housing settlements will be reached by the fiber.
In the coming 2/3 years around 500 residents may avail of the hi speed network and associated services.
The ICITI project was initiated by JV Avadhanulu and Chandresh Patel.
https://en.wikipedia.org/wiki/Optical_fiber