Posts Tagged 'Children'
In today's news we are featuring short excerpt of interview with Maco and Tlaloc on upcoming AVFF17, which starts next Saturday 16th of December, as first in the series of event to celebrate 50th Anniversary of Auroville.
On Moday 11th of Decmeber at 4pm at Unity Pavilion a General Meeting of International Zone.

Today at 6 pm – Presentation on Global Permaculture and Ecovillage Projects in Pitchandikulam.
The Aruoville Theatre Group presents Shakepseare's King Lear on 7th, 8th and 9th of Decmeber at 7pm at Adishakti Theatre on Edayanchavady Road
On Saturday 9th of December at 5pm at Cinema Paradiso MMC in Town Hall The French Pavilion presents Geo political view of Mediterranien by Nadir Benmatti .
On Saturday 9th of Decmeber at 5pm at Bhumika Hall, Bharat Nivas, Pavilion of India presentation on Sacred Community in Colombia by German Zuluaga.
The publication of the first issue of the relaunched Vaasal magazine.,and you can download the magazine here: https://www.auroville.org/contents/4355
.. asking Him to pour His Grace upon you and to make you conscious of the Divine Light and Soul in you, to give you the supreme realisation of His Presence.
The Mother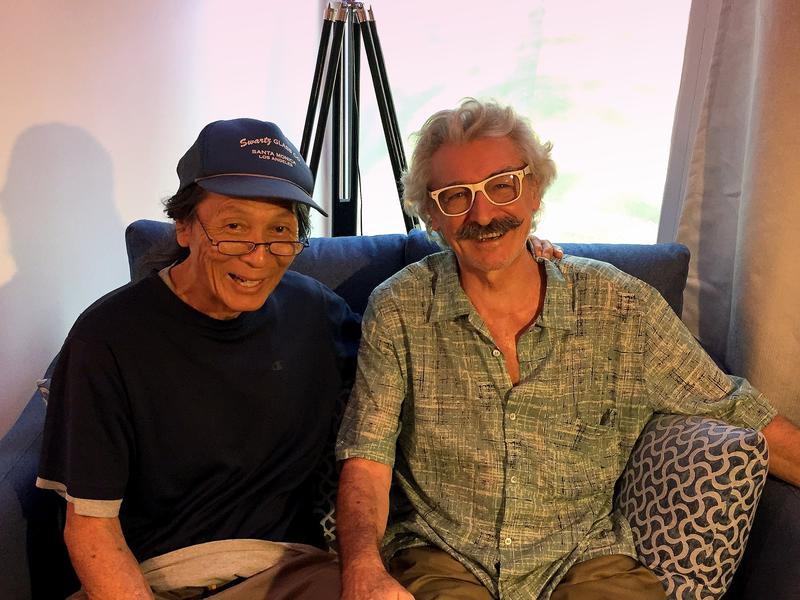 5th edition of Aruoville Film Festimal is almost here! Starting on 16th of Decmeber will mark the 50th Auroville Anniversary(in February 2018) as being the first cultural event to celebrate the occasion.
Marco and Tlaloc share with us some of the details of the festival, which took full two years of preparations. They are still in need for some volunteers in various areas.
And once again, the city in Town Hall area will have that spirit of festival festivity which brings the community together either be watching the movies, enjoying music and food, and company of each other.
In today's news we are featuring two excerpts of interviews:
Jill invites us to William Shakespeare's King Lear on 7th, 8th and 9th of December at 7pm at Adishakti Theatre on Edayanchavady Road.
Yesterday at Adventure ground at Bridging the Gaps Ira and D talked with Bhavya on the purpose of the event.
CAT : Progressive Integral Economy – An Economy with Engagement Steps for All the Cats invite you to an offering in French (Tuesday 5th December) and an offering in English (Tuesday 12th December) by Yves and the Lotus group at the Unity Pavilion from 4.15 pm to 6.30pm.
On Saturday 9th of December at 5pm at Cinema Paradiso MMC in Town Hall The French Pavilion presents Geo political view of Mediterranien by Nadir Benmatti .
Aha! Kindergarten would like to invite you to our Annual Open House Saturday, 9th December from 2.30 pm to 5.00 pm at Center Field corner.
The Newsletter 6 from Annapurna Farm Support Group. If you would like to receive the Annapurna e-newsletter regularly, please send them your email address: annapurnafarm@auroville.org.in

In the name of progress, civilization … lots of damage has been done on this planet.
German Zuluaga, a visitor from Colombia is on the quest to preserve millennium old civilization of indigenous people of Koguis Indians in Colobmia, in the area of La Sierra Nevada.
This morning we had an interesting bilingual conversation (Spanish and English) with German, Stella and Anandi on the topic of preservation of Koguis Indians, and what is actually important in one's life. German outlined spiritual outlook of Koguis Indians system of philosophy, beliefs… He conveys his personal story on happenstance in life that had leaded him to that sacred tribe of indigenous people , and their exclusively spiritual life.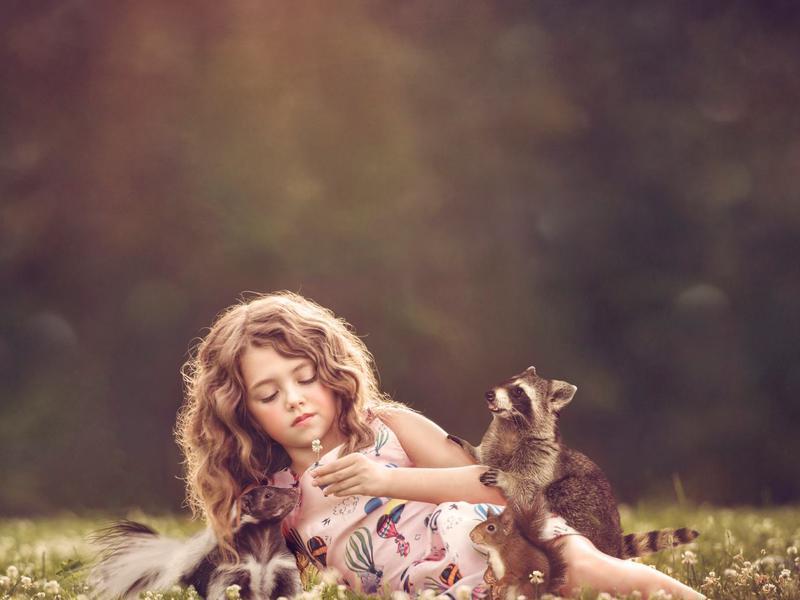 Laney's Friends is a touching children's story written by Noel Parent. The protagonist of the story is a compassionate little girl called Laney who possess the ability to talk to animals. She and her best friend, a kitten by the name of Marle come across a rabbit in need of immediate help. Their kindness and gentle character compels them to help the rabbit. However, they feel as though the danger has not passed as yet, and Laney and her friends set out on an adventure to find out what is wrong and fix it. Throughout their journey, they come across animals that are tired, scared, trapped or hurt and they do their best to help them. With each animal they save, their group becomes bigger and more motivated to find the reason for all the horrible happenings in the world. Eventually, they come across a source that is able to answer their questions, and gives them a powerful and thought provoking message that gives Lanie hope and a solution. While this heart touching story reveals where we have gone wrong, it also exposes the light at the end of the tunnel and our role as the future generation.

In today's news we are featuring two short excerpt of interviews with Patrick and Paul-Vincent on early days in Auroville, made by our internship student Ira Gopal.
Savitri Study Camp in Tamil Savitri Bhavan is hosting a 3 days Savitri Study camp in Tamil on Canto 2 'The Issue' of Book One of Sri Aurobindo's Savitri. The study camp will be led by Buvana from 24-26th Nov. 2017 9am-12.30pm and 2.30-5.30pm
Tamil Nadu Seminar Under the auspices of the Arulvazhi Education Centre, a seminar will take place on 26th November 2017 (Sunday). 10.00 am to 1.00 pm and from 2.00 pm onwards. Theme: Spiritual significance of Auroville Speaker: G. Varadharajan, Arulvazhi Education Centre.
On Saturday 25th of Novebmer at 8pm at Kalabhumi studio – Klabhumi Goes Live, November edition with Divij singing Hindi traditional tunes on acoustic guitar, and JAZZ 4tet with joyful sharing of some less known jazz standards.
From Hungarian Pavilion in international Zone comes an initiative to start a small food garden with seeds from all over the world this weekend on 25th and 26th at 3pm, near Aryappani Farm, just follow the path between the European Tree and the Inuktsuk. (The field opposite to Tibetan Pavilion). They believe that the land of the International Zone is sacred, and have the potential to guide the Souls of the Nations towards Human Unity.
What is the Integral Yoga ?
There are many Yogas, many spiritual disciplines, paths towards liberation and perfection, Godward ways of the spirit. Each has its separate aim, its peculiar approach to the One Reality, its separate method, its helpful philosophy and its practice. The integral Yoga takes up all of them in their essence and tries to arrive at a unification (in essence, not in detail) of all these aims, methods, approaches; it stands for an all-embracing philosophy and practice.
Sri Aurobindo

Book for children of all ages, written by Noel Parent, and read by Marlenka.
"…There once was magical land called Ayelen, where everyone smiled all the time.
They smiled while they worked,
they smiled while they played,
they smiled when it was sunny,
they smiled when it rained.
They even smiled while they were sleeping!…."