Posts Tagged 'Elders'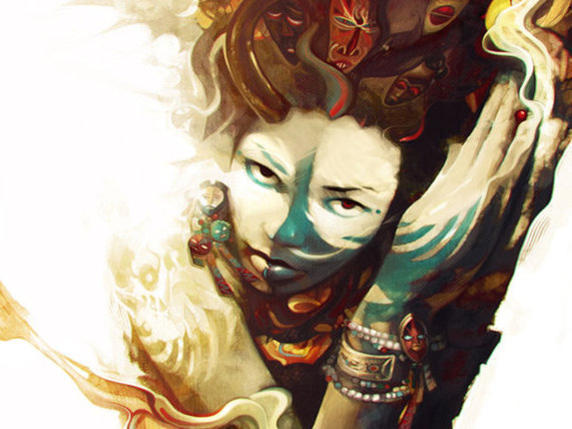 Deep in us there is a beat …. through time it evolved, and emerged as a new beat … but our bodies, our hearts still recognize it…..
Tracklist :
Esnard Boisdur Vs Frankie Francis & Simbad – Soufwans
AfroDrum – Ritual Feeling
Problem Child Ten83 – Drums Of Peace
Soulem Feat. Mbuso Magubane – Choices
Da Kastro – Ancestral spirits
Euphonik – Busa ft. Bob Ezy & Mpumi
Manuel Innaro – Everlasting Love
Enoo Napa – Venus
Anane, Arnaud D, Ade Alafia – Feeling Musick
Arnaud D, Rescue Poetix – Miracle
AfroDrum – Sunshine In The Rain
IQ Musique Ft Cosmiq-Smile Again
OVEOUS, Manchildblack – Never Fall
Bob'ezy FT Sinai – Close To You

Travelling on the winds of the change through landscapes, reaching out for light, and sun which conjures the new day … languages of the world remembering the future, holding still their breath in silence knowing that the end is not near….
tracklist
Hawkwind – Wind of Change
Brian Crain – One Morning in June
Luciano Berio – Thema
Pink Floyd – Sysyphus
Psychic TV – Set The Controls For The Heart Of The Sun
Entheogenic – Body of Light
The End's Not Near by The New Year
Delerium – Eternal Odyssey
Tipper – Dead Soon
Delerium – Returning featuring Kristy Thirsk
Conjure One – The Garden
Delirium – Silence
Steven Wilson – And End to End
Steven Wilson – Twilight Coda
Brian Eno – An Ending (Ascent)

With the arrival of TV in 60ies on Puerto Rico salsa was exploding in its popularity, and crossed shores of the island, reaching over to USA. Featuring tracks of Rafael Ithier, founder of El Gran Combo; Quique Lucca, founder of Sonora Poncena; and Willie Rosario. 
tracklist
El Gran Combo de Puerto Rico – Y No Hago Mas Na – Salsa Grandes Exitos
El Gran Combo – Bomba Pa Gozar
El Gran Combo Que me lo den en Vida 
Sonora Poncena – Oh Mayi
Sonora Poncena – Timbalero 
Willie Rosario – Watusi Boogaloo
Sonora Poncena – Tumba Mabo
El Gran Combo – Azucar pal Cafe
Gilberto Santarosa – Ya no Queda Nada
Sonora Poncena – Prende elfogon
El Gran Combo Que le ponga Salsa
Sonora Ponceno – Moreno Soy
Willie Rosario Y Su Orq. – Cuando Se Canta Bonito
Sonor Poncena – Tu Te Lo Buscaste
Willie Rosario – Llorare
El Gran Combo – Merengue con Mi Salsa
El Gran Combo – Ojas Chinos
Willie Rosariso Y Junior Toledo – Casualidades

Monday April 24 – General Meeting (4.30pm – 6.30pm in Unity Pavilion) to discuss the: Proposal to restructure the Town Development Council in preparation for a Resident Assembly Decision-making Event (RAD) May 13 – June 10.
Saturday April 29 – General Meeting (10am -12pm in Unity Pavilion) to discuss the: Proposed new Auroville Learning Activities Guidelines.
Six days left to comment on Matrimandir Executive Nominees: Four-year term
24th of April 1920 The Mother's final arrival in PondicherryThe Mother first visits Pondicherry in 1914; she returns to settle permanently in 1920.
A4A April Darshan flier and letter
Siegfried Latzke, who came to Auroville in 1998, left his body very peacefully in the evening Saturday 22 April, surrounded by his family in Discipline.
One goes much faster when he is not in a hurry. To really move forward, one should feel, with complete confidence, that eternity lies before him.
The Words of The Mother, Vol. 14
Soulful grooves for hot day…
tracklist
After 7 – I Want You
Mos Def – Beauty in the Dark (Groove with You)
Babyface – Exceptional
Maceo Parker – The Greatest Romance Ever Sold
Musiq Soulchild – Silky Soul (An All-Star Tribute To Maze Ft. Frankie Beverly)
Bilal – Soul Sista
Hil st Soul ft Dwele – baby come over
Tony Toni Tone – Lovin' You
Stephen Bishop – On and On
D'Angelo – Me And Those Dreamin' Eyes Of Mine
Sade – No Ordinary Love
Marcus Miller – Infatuation
Platinum Pied Pipers – Ridin' High
RAY BLK – My Hood ft. Stormzy
Jorja Smith – Where Did I Go-
Kelela – Bank Head
Blacknuss feat. Robyn, Joshua & Abel – Roll With Me
Kenny Lattimore – You're My Girl
LTD Love Ballad

Create Auroville Together or CAT will conclude this year season with "resonating " together with Russian Singing Bells on 21st at 4pm at Unity Pavilion.
Mita, Inge and Sandyra talks with us, reflect on the past season and 13 different Cats which has happened over the past seven months, touching many areas and levels of Auroville.
Cats were created to offer a platform on which collective could meet, act and collaborate on the way forward, to build the city of Dawn.
Tangible thoughts, all backed by subtle spiritual energy (The Mother), conscious grounding in this space looking within, deep and go forward.