Category Archives:
Ecology Awareness
Luca from Eco-Pro gives a presentation on the cycle of food and compost. Firstly he talks about urine, its properties and its various uses, and later in his talk he presents his new project about a new type of waterless toilets.

The Sustianable Livelihood Institute hosted a seed festival on the 26th of July, 2017. The Festival's aim was to connect farmers in Tamil Nadu to each other though the exchange, selling and purchasing of seeds. The festival focused on promoting local, organic and non-GMO varieties of seeds. In this recording I talk with Ram who works with the institute about the aim as well as the significance of the festival and threats facing small farmers in India.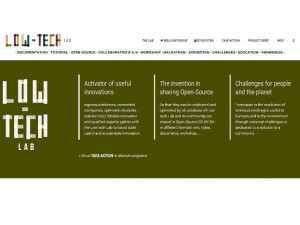 The Low-Tech Lab, an initiative of young ingenious inventors working together to meet basic needs of humanity in a creative sustainable and environmental friendly approach.
One of the main focuses of Low-Tech Lab is working on a global collaborative research program and open-source documentation.
Their next step is to locate a suitable common ground for these inventors and engineers to gather and work together. Could this common space be offered by Auroville?

http://lowtechlab.org/en
Some project holders made their presentations at Unity Pavilion in the presence of the new Governing Board proceeding the welcoming ceremony. From Waste Management (using waste material to produce different objects such as chairs, cushions, huts and other things, and also segregating the waste), to Sustainability and Education. The idea is to focus on educating future generations and share our research with the world.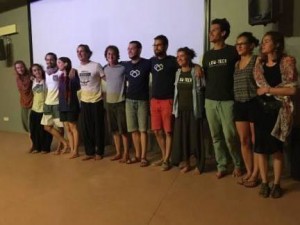 What is the Low-Tech Lab? Is it another business brand using trends such as "sustainable" and "environment friendly" to sell a product, or is this an innovative movement that wants to change the approach to global development?
Considering key words such as "do it yourself", "local manufacturing", "low environmental impact", "economic", "repairable", and "for all", how sustainable and environment friendly are some innovative inventions such as solar panels?
While working on technical solutions, how much do we ease our impact on the environment? Has Low-Tech Lab considered focusing on educating people to be more in tunes with nature?
A brief interview with Clement and Camille from Low-Tech Lab, and Mitia from Joy of Impermanence (Auroville).

http://lowtechlab.org/en