Category Archives:
Ecology Awareness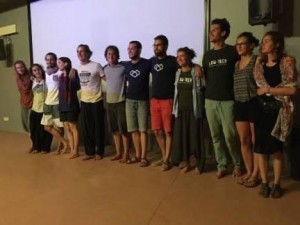 What is the Low-Tech Lab? Is it another business brand using trends such as "sustainable" and "environment friendly" to sell a product, or is this an innovative movement that wants to change the approach to global development?
Considering key words such as "do it yourself", "local manufacturing", "low environmental impact", "economic", "repairable", and "for all", how sustainable and environment friendly are some innovative inventions such as solar panels?
While working on technical solutions, how much do we ease our impact on the environment? Has Low-Tech Lab considered focusing on educating people to be more in tunes with nature?
A brief interview with Clement and Camille from Low-Tech Lab, and Mitia from Joy of Impermanence (Auroville).

http://lowtechlab.org/en
The upcycling studio located in the Udavi campus recently inaugurated an exhibition of its recycled work. Auroville Radio speaks with Marc, Ok and Orly who are passionate about reducing and reusing waste open our eyes and minds to help us tackle this pressing issue. Visitors and students enjoyed the products and ideas exhibited and were impressed by its overall message. For more information you can visit the upcycling studio Auroville Facebook page https://www.facebook.com/upcyclingstudioauroville/.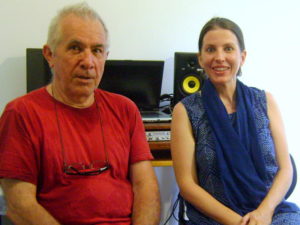 Few days back working groups announced the water crisis, and pleaded the community to be careful in usage of our water. This morning we hosted Tom and Ing-Marie from Water group with updates, and currents situation on water . Tom in details explains where do we get our water from, and what would be the steps in extreme situation or crisis, in which we are headed if there would be no rainfall in near future. Ing-Maries shares some tips on how to save water, with emphasis that those, and more, are available on the web page of Water Group. The group sees future of our water in rain harvesting. Still, situation is severe, and it will take an awareness, and committed acts of each of us to face water crisis.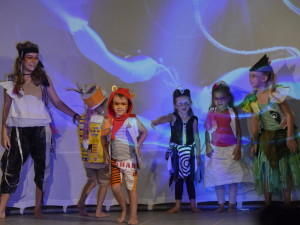 This year campaign of Litter Free Auroville was to bring the community together , to look at our trash. And we might not have done it in big scale past few weeks, but surely Trashion Show brought most of us into Visitor's Centre. We were dazzled, amazed by creation , a transformation of material  which in other circumstances might be considered as a  trash, yet we saw wonderful "high cotoure" design of individuals and units. Auroville has witnessed this kind of transformation 7 years back, and after intensive work of Wastelss, Upcycling Studio and Eco Service....was about time to be reminded again that the attitude we have to our trash matters. On the stage we saw many models of all ages, some even designers of the dress that was worn. Before the beginning of Trahsion Show Unicorn Collective shared a dance of a giant couple(puppets), and recycling rap group tuned us into the show. For uplifted spirit of the event we can also thank unstoppable Jesse as MC , and Matthia in charge of sound.
We went to ask a few people about the mobility in Auroville, and this is what has come out of it.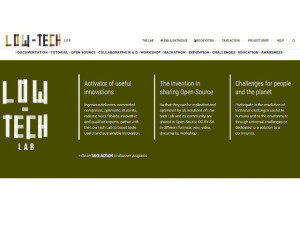 The Low-Tech Lab, an initiative of young ingenious inventors working together to meet basic needs of humanity in a creative sustainable and environmental friendly approach.
One of the main focuses of Low-Tech Lab is working on a global collaborative research program and open-source documentation.
Their next step is to locate a suitable common ground for these inventors and engineers to gather and work together. Could this common space be offered by Auroville?

http://lowtechlab.org/en
In this program Kali and Palani from Auroville Eco Service remind us the dos and donts of waste segregation to help them reduce our environmental impact.
You will also learn more about their commitment goals and ideas to make Auroville an example of waste treatment in India.
To organize a pick up call Palani at 9443535172
More info at https://www.facebook.com/Ecoservice