Category Archives:
Free Economy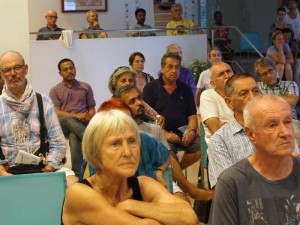 This is the first of three topics presented by Micheal Bonke on Sep. 1st at the Unity Pavilion on the Varuna concept for Electricity and the energy in kind scheme- with Q&A session at the end. We have separated the 3 hours into three seperate 1 hour sessions based on each topic. Topics: - status of Auroville wind park and Energy-in-Kind scheme - status of the desalination project - status of the research on Matrimandir Lake project - questions and answers
Otto in a rambling conversation on finance based on his experience of working in Auroville's Financial Service for over 20 years, shares insights of its history, the functions of its groups and the resistances faced in attempting new approaches that encourage fraternity when dealing with money, as it triggers deep rooted psychological fears and insecurities, that challenges our faith due to the habits and traditions attached to this force which are continually reinforced by its links as a primary tool of exchange with the outside world.
The interview explains the functions of the Financial Service, Unity Fund, HRT (Human Resource Team), BCC (Budget Coordination Committee), FAMC (Funds and Assets Management Committee of Auroville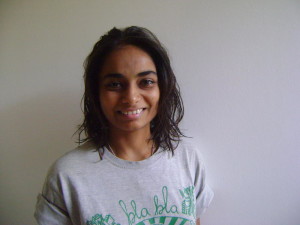 Interseting interview with Natsha who works as secretary at Integral Entrepreneurship Lab and is a link between them and Youth Link.
At the end of the last month they have organized workshop on economy for Youth. How is Youth involved in economy? When the Youth Link was trying to organize the management apprenticeship for youth, they have discovered that our youth does not know much about our economy landscape.
....
Natasha shares with us how was the workshop organized, and amongst other tells also that youth was very interested in the topic. For that reason they will prepare the next sessions on it.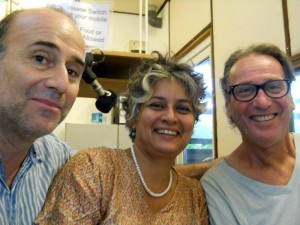 Roland discusses with Andrea and Renu the fundraising drive achievements so far over half the amount sought has been raised- Its a wonderful feeling to be supported by people globally as well as in Auroville - We have ten more days left to go to achieve our target - The funds raised in this drive will help us achieve the basic expenses to sustain the radio for the year as well as to work towards our future project of creating an Art and Science of Communication school. www.aurovilleradio/donate Thanks to Auroville youth and musician Vania for the radio jingle. www.nepsound.com
Today Auroville Radio turns 11! Lets hear from our listener Armando in the US what this service means to him as we launch our 2015 Fun(d) Drive. We look forward to your collaboration and we thank you for your support! Mother's Agenda - June 1958 ""We are preparing upon earth the connecting-point, that point of communication and junction between the mental and terrestrial human consciousness and the supramental and superhuman Consciousness. It is a whole intermediate world that is being worked out, a new creation manifesting and materializing. In order to be realized here upon earth, this creation must utilize the already existing material means and powers, but in a new way, adapted to the new needs. One of the most essential powers is the financial power.""
Roland et Renu font le point sur la collecte de fonds - à ce jour plus de la moitié du montant a été versé- C'est un sentiment merveilleux que celui de nous voir soutenu de tous les coins de la planète ainsi que par notre communauté ici à Auroville- Nous avons dix jours de plus à pour atteindre notre objectif. Les fonds ainsi recueillis couvriront l'ensemble des charges annuelles de la radio tout en nous permettant de travailler sur notre projet de création du Media Lab d'Auroville. www.aurovilleradio/donations Merci a Vania pour le jingle de la radio. www.nepsound.com