Tonight at 8pm at the Ashram Theater, 61 Rue Suffren Kalaimamani A. Kanyakumari and party will perform for us violin concert On Wednesday, August 27th at 4.30pm at Unity Pavilion in International Zone The Auroville Council invites us to a 2nd Interactive General Meeting to update the community on the progress of discussions to describe the process whereby Koodam and the Auroville Council will work together in future to better manage internal community conflicts. Road Service informs us that the The Sincerity road will be closed for 10 days
Never complain of the behavior of anyone, unless you have the power to change in his nature what makes him act in this way; and if you have the power, change him instead complaining. Sri Aurobindo Supreme Lord, teach us to be silent so that in silence we may receive Thy force and understand Thy will. The Mother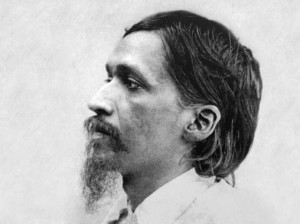 On 15th August at the Amphitheater, Matrimandir will be a collective meditation with dawnfire .The fire will be lit at 5.00 am. Entrance from 2nd Banyan gate only. Gate opens at 4.15 am. At the occasion of Sri Aurobindo's Birthday After the bonfire, a light breakfast will be served on August 15th at the Town Hall at 7.00 am. Saturday 9th at 8 pm,at CRIPA, Kalabhumi Jan V.Vanek and Estelle Koluda give a concert. Tuesday, 12th at Unity Pavilion 7.30pm they are offering a musical interactive dialogue with musicians from Auroville
All that is he, and he is the More than all that is, and we ourselves, though we know it not, are being of his being, force of his force, conscious with a consciousness derived from his; even our mortal existence and there is an immortal within us that is a spark of the Light and Bliss that are for ever. Sri Aurobindo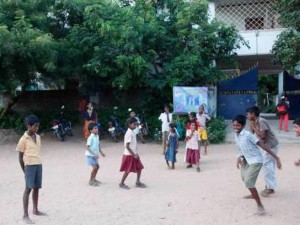 Today at 7.30pm we are invited to a Singing & Dancing Circle around the fire in Yatra with Joyful songs from all over the world - On Keyboard and drums Antje, Diana, Osiva, Rani and friend. They will celebrate also tomorrow with short movies from 6pm onward. Working Committee informs us that On Saturday the 2nd of August 2014 at 5.30 pm In the Ashram Theatre we are cordially invited To a lecture by Dr.Karan Singh on THE LAST MESSAGE OF SRI AUROBINDO. Transportation is arranged - two buses will leave Solar Kitchen at 4.30 pm on Saturday.
The true purpose of life To live for the Divine, or to live for the Truth, or at least to live for one's soul. And the true sincerity To live for the Divine without expecting any benefit from Him in return. The Words of The Mother, Vol.14
Tomorrow at 5am at the Amphitheater, Matrimandir a collective meditation with Dawnfire The fire will be lit at 5.00 am. On Saturday at 10.30am at Le Morgan WC invites us to a Tea Gathering for Mr Bala Baskar - August 16 is Mr Bala Baskar's birthday and also his last day in office as Secretary of the Auroville Foundation. All who know Mr Bala Baskar and want to greet him on his last day in office, are warmly invited. As Mr Bala Baskar puts it, it is not a "farewell party" as such as he will stay near Auroville and continue to be with us.
Supreme Lord, Eternal Truth. Let us obey Thee alone and live according to Truth. The Words of The Mother, Vol.14 Remain young, never stop striving towards perfection. The Mother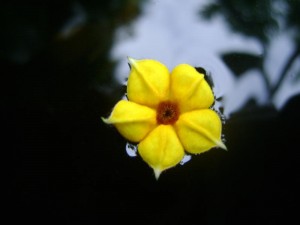 By Jan V.Vanek and Estelle Koluda we are invited on Saturday, 9th August:at 8 pm, CRIPA, Kalabhumi, to their concert. On Tuesday, 12th August: at 7.30pm at Unity Pavilion: they are offering musical interactive dialogue with musicians from Auroville. Saturday 9th August 4-10pm we can participate in a Garden Party at Ganesh Garden where Vikram and Melissa will launch their new unit Avatar Design and introduce their brand Takla Makan. Friday, 8th of August 7.30 p.m Yatra Arts Foundation invites us to a Singing & Dancing Circle
But again for divine works in the world the individual Self converts itself into a centre of consciousness through which the divine Will, one with the divine Love and Light, pours itself out in the multiplicity of the universe. /Sri Aurobindo/ ref. The Synthesis of Yoga, p.378
Today between 6.30 to 7.30 we re invited to Shivan Temple in Irumbai village to enjoy Mohanam Students performance at Slanagai Pooja. Tomorrow Trovadores at 5.30pm at UP in IZ will join the World Poetry Movement for 1000 years of Peace. And we are welcome to join them with our poems in our respective languages. Adishakti presents Workshop - 'Exploring the Gendered Body in performance ' by Veena Basavarajaiah on 26th July at 7pm at Adishakti. Saturday at 4.30pm at Gallery Square Circle, Kale Kendra inauguration of an exhibition by Juergen Puetz
As we progress and purify ourselves of our egoism, our friendship with the Divine becomes more and more clear and conscious. The Mother