In today's news Ruben invites us to lab on live sound production on Saturdays from 4pm to 5pm at Kalabhumi Studio.
Tomorrow 31st  at 4.30 pm at   MMC Cinema Paradiso MATRIMANDIR GARDENS PRESENTATION where the Garden design team presents to the community proposals for the completion of the Matrimandir gardens. All are welcome to view this power point presentation and then interact with the design team.
Tomorrow 31st at 5pm at the Unity Pavilion, Internatioanl Zone we are invited to explore "dance steps" for Auroville Conscious co-creation.
A month-long festival at Adishakti to celebrate Veenapani Chawla's birth anniversary on April 5. On 5th of April at 7pm concert of jazz singer Kirtana Krishna , The Musical World of SD Burman at 8pm, and at 9.30pm Arulmigu Sri Iyyappan Nataka Mandram presents a double bill: Raja Sooya Yagam (Therukoothu) followed by Pragaladhan Sarithram (Folk Drama)

When the peace of the higher consciousness descends, it brings always with it this tendency towards equality, samata.
- Sri Aurobindo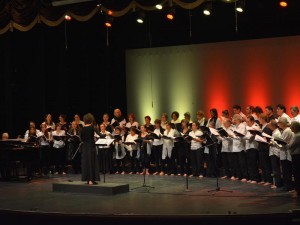 Featuring Divya talking about her experience in is What is Auroville? festival in Chennai just before the Choirs concert on Saturday 7th at Sri Mutha Venkatasubba Rao Concert Hall at Chennai. Ruben shares with us (and You, of course) the already mastered song Siyahamba.
Auroville Retreat with Governing Board and International Advisory Council starts tomorrow and RAS shares with us some updates on web portal ras.auroville.org,in/retreat2015.


Poverty is not an accident. Like slavery and apartheid, it is man-made and can be removed by the actions of human beings.
Nelson Mandela
A total solar eclipse will occur tomorrow Friday March 20 in Pisces at 3.11am with equinox and World Water Day on Saturday 21st.
Food Link will celebrate the equinox and the beginning of Spring on Saturday 21st with inauguration of New Food Link lot between 10am to 2pm opposite of Certitude with Market. Songs and Food made from Auroville Farm products against donation.
Saturday 21st at 7.30 pm at CRIPA in Kalabhumi we are invited to a Double Violin Concerto with Veronique Papillion on violin from Paris Opera and Holger Jetter on violin from Auroville.
Saturday 21st at 7.30pm at Pitanga Students of Nandita Di Present Barkha Song of the rains, and next day 22nd at 5.30pm "From Music to Silence" concert with Christa Eschmann.

It (the psychic being) has to be surrendered consciously and with more and more knowledge. The psychic aspires to the Divine or answers to things divine, it is surrendered in principle, but it has to develop its surrender in detail carrying with it the surrender of all the being.
- Sri Aurobindo



Today at 4.30pm L'Avenir d"Auroville invites the community to an information meeting regarding the proposal for the establishment of a statutory body for the protection of Auroville land - New Town Development Authority
. Friday, 13th March at Sri Aurobindo Auditorium at 7 pm SAARANG is having a CLOSING CEREMONY In the presence of Dr.Karan SINGH, Chairman Auroville Foundation with exceptional Carnatic Vocal concert by Prince Rama Varma Accompanied by Violin: Sri M.Rajeev*Mridangam: Sri S.J. Arjun Ganesh.
Tomorrow at Pavilion of Tibetan Culture, Interantional Zone from 7pm to 8pm On the occasion of 55th Anniversary of Tibetan Uprising Day , they will have a Meditation for Peace.

It is true that to be concatenated and do an outward action at the same time is not at first possible. But that too becomes possible. Either the consciousness divides into two parts, one the inner poised in the Divine, the other the outer doing the outer work or else the whole is so poised and the force does the work through the passive instrument.
Sri Aurobindo