In today's news we are featuring a short interview with Chloe and Lucas, inviting us on Saturday 30th of August at 8pm at SWACHU, Bharat Nivas, Pavilion of India in International Zone to a "Domestic Radio Orchestra" , an experimental concert of transistors. We are welcome to join Shreen and kala at MMC @ 5pm friday 29th august, where here they will present "Shared values, Conscious Business and Spirituality", a Case study on Upasana. On Friday 4 to 6pm Ganesh Chaturthy at Ganesh little abode in AV. The Aarti will be sung at 5.30 pm
Sincerity means to lift all the movements of the being to the level of the highest consciousness and realisation already attained. Sincerity exacts the unification and harmonisation of the whole being in all its parts and movements around the central Divine Will. Sri Aurobindo Lights on Yoga
Tomorrow at 5am at the Amphitheater, Matrimandir a collective meditation with Dawnfire The fire will be lit at 5.00 am. On Saturday at 10.30am at Le Morgan WC invites us to a Tea Gathering for Mr Bala Baskar - August 16 is Mr Bala Baskar's birthday and also his last day in office as Secretary of the Auroville Foundation. All who know Mr Bala Baskar and want to greet him on his last day in office, are warmly invited. As Mr Bala Baskar puts it, it is not a "farewell party" as such as he will stay near Auroville and continue to be with us.
Supreme Lord, Eternal Truth. Let us obey Thee alone and live according to Truth. The Words of The Mother, Vol.14 Remain young, never stop striving towards perfection. The Mother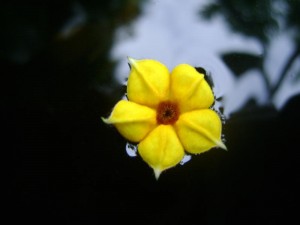 By Jan V.Vanek and Estelle Koluda we are invited on Saturday, 9th August:at 8 pm, CRIPA, Kalabhumi, to their concert. On Tuesday, 12th August: at 7.30pm at Unity Pavilion: they are offering musical interactive dialogue with musicians from Auroville. Saturday 9th August 4-10pm we can participate in a Garden Party at Ganesh Garden where Vikram and Melissa will launch their new unit Avatar Design and introduce their brand Takla Makan. Friday, 8th of August 7.30 p.m Yatra Arts Foundation invites us to a Singing & Dancing Circle
But again for divine works in the world the individual Self converts itself into a centre of consciousness through which the divine Will, one with the divine Love and Light, pours itself out in the multiplicity of the universe. /Sri Aurobindo/ ref. The Synthesis of Yoga, p.378
A happy announcement from our team we are welcoming Sergio and Marieke's new son Unai to the world! Chloe is visiting with Lucas (a musician and sound hacker) and is planning an exciting event - concert of radio. BCC inform the community that following the decision of the Resident Assembly regarding Pour Tous Water, the BCC has arrived at a list for scope of works to be carried out by Pour Tous Water, and agreed with their team to a mode of functioning and a monthly budget. This will be a 2 years experiment with a six monthly review by BCC.
O Lord.. may Thy Beauty spread through all the earth, may Thy Love be kindled in every heart and Thy Peace reign over all. The Mother You see only your side of the question, but if you want to widen your consciousness it would be better to look from all sides impartially. Later you will discover that this attitude has great advantage. The Mother
Tomorrow 7.30 pm at Unity Pavilion in IZ musical dialogue will be going on presented & led by visiting guest artists: Jan.V. Vanek, Estelle Koluda. On Friday August 15th, 6.00 pm at ARKA Australian leading sacred music duo Kim Cunio and Heather Lee are offering music concert at the occasion of Sri Aurobindo Birthday and Independence of India day. Saturday 16th at Svedame 8pm Cedric Verdure Comic, 8.30pm Juliette Katz Singer and Ben Benoliel Guitarist. On Thursday at 3pm at Auroville Bamboo Center Presentation on Bamboo by Kamesh Salam.
The true love for the Divine is self-giving, free of demand, full of submission and surrender. It makes no claim, imposes no condition, strikes no bargain, indulges in no violences of jelaousy or pride or anger for these things are not in its composition, The Words of The Mother, Vol. 14
"There is only one element in life which is worth having at any cost-and it is love. Love immense (sic) and infinite, broad as the sky and deep as the ocean this is the one great gain in life. Blessed is he who gets it? (swami Vivekananda)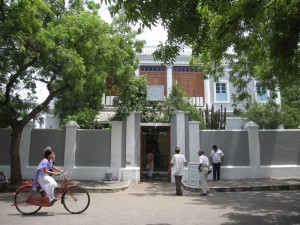 Weekend ahead of us will mostly pass in cultural events, starting Saturday at 8 pm at Sri Aurobindo Amphitheater, Bharat Nivas, Pavilion of India in International Zone with play The Tenth Head, presented by Adishkati. They will continue the next day at 7 pm with two plays Nidravatwam and Hanuman and Ramayana. On Saturday we are invited to Dr. Karan Singh lecture on THE LAST MESSAGE OF SRI AUROBINDO in the Ashram Theatre, Rue Suffren - Pondicherry. Art Chakra on Sunday from 10.30 am on at Kala Kendra, Bharat Nivas, volunteers' performance, presentation.
Life is a perpetual choice between truth and falsehood, light and darkness, progress and regression,the ascent towards the heights or a fall into the abyss. It is for each one to choose freely. The Words of The Mother, Vol.14