Category Archives:
Medical Research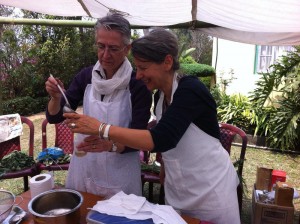 In questa breve intervista Costanza Giunti (Herbal Doctor) e Mariuccia Sofia (Medical Doctor) ci parlano del loro percorso scientifico ed umano nello studio ed utilizzo delle piante medicinali. Costanza e Mariuccia sono alla loro seconda visita ad Auroville e stanno condividendo sia la coscienza che la conoscenza di questa antichissima scienza. Domani alle 3 del pomeriggio, presso il cinema Paradiso, presenteranno ai residenti di Auroville un workshop interattivo sulle piante medicinali. L'evento e' organizzato dall'Italian Pavilion (Auroville). www.naturovaloris.org www.comunitadieticavivente.org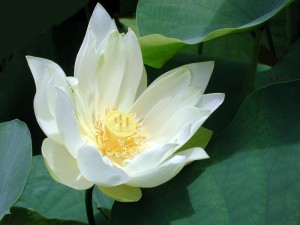 The new integral health institute is slowly getting shape. In this presentation the health team Jocelyn B., Mallika, Mogan, Ruslan, Sumeet, and Veronica with the architects team updated all on the current state of the project. The ambitious vision of the project was presented by Ruslan and Sumeet. Alternative master plans of the building where presented by Houly, Helmut and Salaeja. The presentation was followed by a question and answers from the audience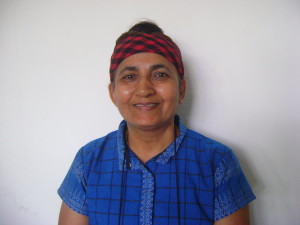 Featuring Dr. Geeta Auropremi who will lead us through ayurveda. introduction about human being. According to ayurveda human body is a divine being, and ayurved is user guide.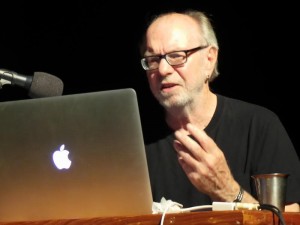 Dr. WJT Mitchell, University of Chicago presents a lecture on Seeing Madness with slides and film clips in Adishakti - Auroville. In this program you will realize the great depths at which our mind operates and get a glimpse into what is the meaning of ' madness' literally. Dr. Mitchell presents his remarkable research work to make us understand how we are intrigued & excited by projection of madness & how easily it has become a part of our reality. The doctor famously quotes, "there will come a time when we wont know the meaning of madness".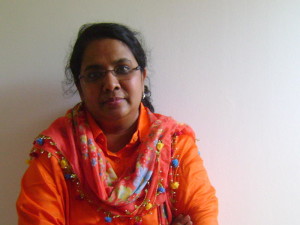 This morning we had an interesting conversation with Dr. Amina Ather who is visiting Auvorille just for couple of days. During her stays she is giving workshop at SLI to women of rural Tamil Nadu. Her knowledge and rich experience are empowering women wherever she goes. From the web: Dr. Amina Ather , Presently working as Scientific Director, TSM (Traditional System of Medicine), Medizin Park Ruhr, Dusseldorf, Germany. Done her Bachelors in Unani medicine and Surgery,MD (Pharmacology - Clinical trial with single herb of Unani medicine, PhD ( Empowerment of Muslim women through green pharmacy) and MCA (masters of computer Application) . She Has been nominated for guinness book of records for creating database of medicinal plants from 12 countries and recoding photography digital source. Has been working in the field of TCAM since 2001 , has been awarded by ford foundation to create 24 entrepreneurs from zakat money . Has covered more than 700 schools and 300 villages in india and around the world on educating women in health education , she has 17 patents of herbals cosmetic products with halal certification , and 2 from FDA . At present she is working with Medizin Park Ruhr , Castrop Rauxel , Dusseldorf , Germany as scientific director for TCAM to develop opportunities for TCAM fraternity in academics , research and training in Europe with the support of EMA and EPMA (European Medical Association and Association for predictive preventive and personalized medicine).She would be the first unani physician to start her practice in Europe as a physician with the support of MPR.
Good Vibrations: Music, Art and Mental Wellness

This segment explores the effects of sound on the brain as well as the inherent therapeutic benefits of music and the arts on mental well-being. Through discussions with Aurovillians utilizing sound in their specific fields of interest, we get an in-depth look at the potential that music and art have to help us transcend negative emotions and experience new states of consciousness. Interviews are conducted with Aurelio, sound therapist and director of the Svaram Workshop, as well a Phillipe Baldini and Thierry Moucazambo, creators of the show 'Embrace the Planet'.

Music Fragments from; Aphex Twins; Avril 14, Ravi Shankar; Vandanna Trayee,Beatles; Within you Without you,John Taverner; Funeral Canticle,Fripp and Eno; Meissa,Eno; Needle Click,Music for Airports, Sir Richard Bishop; Saraswati, Banshee Beat.

Images by Giorgio Molinari, lasxmandan.blogspot.in, yinstill.com
Jacques est un dentiste franais. Jusque l rien d'extraordinaire. Jacques avant de s'installer Auroville il y a 29 ans, avait pratiqu la dentisterie pendant 10 ans en France. Alors naturellement en arrivant c'est ce qu'il a voulu faire. Pendant plus de 20 ans Jacques a parcouru les campagnes indiennes avec sa fraise et son gnrateur pour soigner et duquer les enfants une meilleure hygine de vie. Mais un beau jour tout s'arrta. Jacques aprs 19 ans de pratique fut pris d'un mal de dos terrible. En se renseignant autour de lui, il compris qu'il n'tait pas le seul dentiste souffrir du dos. Et c'est ce moment l que l'aventure commena pour Jacques...
Pour plus d'informations sur le travail de Jacques et le concept zro www.auroville.com/dentalcentre ' '