Category Archives:
Evolution
On the 13th November 2017 a general meeting was held at the Unity Pavillion to try to resolve the issue between The Pump House community, The Youth Hive Project and Poppo.
The feeling from the meeting was the need in AV for the individual to get out of the way for the greater good, this is extremely important on an inner level too, so the Impersonal Consciousness can manifest into the physical realm, being intensely radiated through all sincere participants here in this divine experiment called Auroville.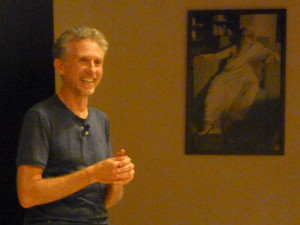 On Thursday the 12th Janurary 2017 Jean-Francois Noubel shared his insights, knowledge and experiences about the implementation of "The Gift Economy" and about the power and necessity of "Collective Evolution" with many helpful pointers and tools.
His approach was so inspiring and perfect for the need of the moment, prioritizing the utmost importance on bringing silence and presence into all of our daily interactions.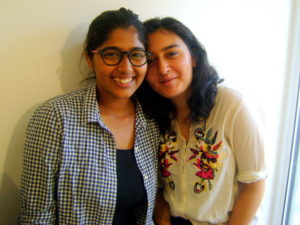 For Shriya, our internship student from Dehli, was today her last day in Auroville, and at that occasion, and to say goodbye to her, we talked about her experience along with Ishana(who is still staying with us).
Shriya mentioned that none of the blogs she has read prior to coming, has not talk about the energy of the space, and if one wants to understand it, would need to stay here for longer period....
Ishana experience in life is not to expect too much in order not to be disappointed, but is amazed over the Auroville , which she sees as testament to sheer determination ; she met people who gave up "old" (material) life to come to AV to dedicate their life to a cause ...
Both are joyfully talking about their experiences in past month, and we can add that they were helpful, and also inspiring addition to our team.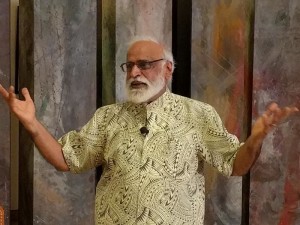 Professor Sehdev Kumar presented the second lecture titled "How Do We Human's Communicate" in a series of four called "The Human Journey Across the Ages, Ecology, Culture and The Self". The presentation gave some very interesting observations regarding social structure, language, and the huge leap of humanities evolution in the last two hundred years.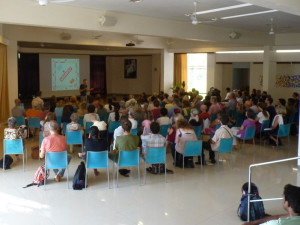 Jean Francois Noubel leads a special gathering at the Unity Pavillion sharing his knowledge, ideas and experience about moving to an Integral Economy.
Now we need to take a deep breath and explore ways to start, to begin, this evolutionary and spiritually economic shift here in Auroville, then the world.