Category Archives:
Educational Centers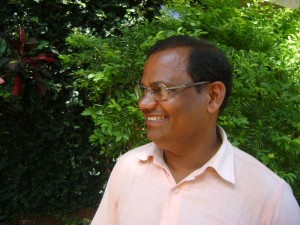 An idea on how education works at Auroville. A talk with Shankar the principal of Akiyam new creation school, he shared his views about how education develops the minds of the children. how tradition and culture emerges together. and what all developments could be made further in the processes of education at Auroville. Shankar also shared his thought about bringing up college into Auroville. In one word he explained education as exploration at Auroville.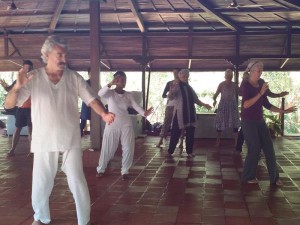 Marco and Krishna offered a valuable workshop for beginners in Tai-Chi-Chuan. The workshop was held at the famous Tai-Chi hall in Sharanga community, in Auroville. The workshop attracted guest and residents of Auroville. The workshop was conducted for 18 days for 3 hours session each morning. One half of the session were dedicated for mediation and Chi techniques and the other half for learning and practicing the 24-forms of Tai-Chi. In an incredible module of teaching, Marco shared his knowledge and guided the students with a masters touch and was very gentle yet vigilant for people's slightest of errors. The workshop was an insight not only to learning of the method but an understanding of Chi which exist in and outside our body, which the Chinese referred to as vital force behind each movement. The Tai-Chi school offers its space every morning throughout the week for people to come and practice Tai-Chi with the masters. Such workshops are unique and life changing for some, as the students attending the workshop give their sharing of experience about the workshop at the end of the interview with Marco. Auroville is truly at the receiving end of a gift the Tai-Chi school and masters like Marco represent.
oct 1 muthal oct 12 varai ilaignarkal kalvi niruvanthil, kolu pommaikal vaithu oru anmiga ,kadavul thanmai konda pandikai sirappudan nadakkirathu.ithu miga unnathamana ondru.ithil janaki ammalum,sumithra ammalum sirappu poojai nadathinar.athan anupavangali janki ammalidam irunthu iyyanar petti eduthu, anaivarum ithan payanai kettu makizhungal.matrum ithan pukai padam moolam melum ithanai therinthu kollalam.athu matum indri ithai neril sendru kandu kaliungal.ithu pathu natkal nadakirathu.vanthu kandu kaliungal.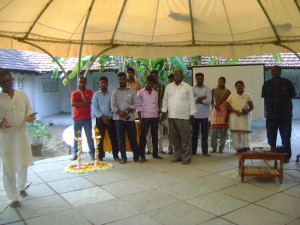 Tranquil sunny ambient of the courtyard of Sustainable Livleihood Institute facilitated the graceful occasion of celebration for one year of existence. And indeed in one year SLI came to life with full force, fresh energy which truly empowered over 1000 participants through numerous programs. Further a strong bridge between rural Tamil Nadu and Auroville is being built with all of that.
Young team of 14 young members energeticaly managing all the programs while they grow as well.