Category Archives:
Educational Centers
Heidi Watts and Chris Sperry explored the concept of democratic classrooms over decades in different types of schools in the United States. Democratic schools encourage students to make their own decisions as a student community. This practice cultivates student ownership and student responsibility. In Auroville's Teacher Center both, teachers and parents discussed the chances and challenges as well as opportunities and limits to student decisions. The final conclusion: Let's meet again on that topic!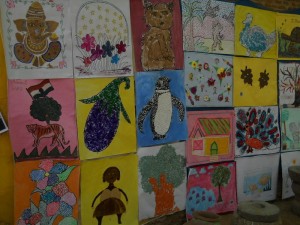 Mohanam Kindergarten Open House celebrated its 13th annual day  on 30th April at Sanjeevinagar. Educationist Meenakshi Akka addressed the gathering and shared her beautiful thoughts about education and culture. The celebration got more interesting with dance performance by the kindergarten students for various different Tamil songs, they also showcase the art works which were done by the students during the whole year. The celebration was a great success by the teachers and the parents.
At the joyful occasion at AIAT New Campus yesterday at Aurobrindavan many dignitary guest were present along with Mr. Achim Fabig General Consul of Federal Republic of Germany. Germany does support AIAT from the beginning, and this new campus has been initiated two years back with over 2,5 crores donated to spent on it.
Those new facilities will offer youth of the region training in fitter and welder trades as well as in mechanical draughtsmanship, following the dual system of German's education.
The campus itself is the first one which use biological waste water treatment along with other sustainable components of the buildings, place carefully in the mango orchard.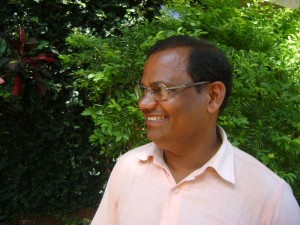 An idea on how education works at Auroville. A talk with Shankar the principal of Akiyam new creation school, he shared his views about how education develops the minds of the children. how tradition and culture emerges together. and what all developments could be made further in the processes of education at Auroville. Shankar also shared his thought about bringing up college into Auroville. In one word he explained education as exploration at Auroville.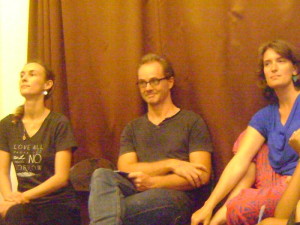 Yesterday's presentation at Futures school on apprenticeship and internship for Auroville Youth brought up quite some of interesting options. Presentation was made in a joint effort by Auroville Youth, Units and Schools of Auroville, and the Auroville Campus Initiative.
Aurevan, Michael, Suryamayi as an Apprenticeship Program Team introduced efforts to design a core program. Lilith Fashion School, Saddhana Forest, Coffee ideas, Unlimited Tamil Nadu, AIAT shortly presented their apprenticeship programs.
Auroville as a hub of many skillful and professorial individuals does offers many options which could be harvested for the benefit of young generation.