Category Archives:
Healing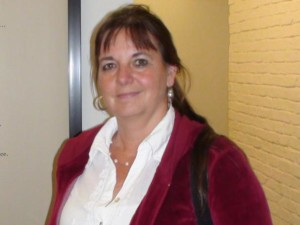 In conversation with Sigrid, speaking about her upcoming workshop in 18th Jan from 9 - 5 30 pm in 'Integral Health'. A vast array of expertise is available within this workshop covering from homeopathy to hypnotherapy and focus on trans-personal regression. What it means is, any issue or ailment you are dealing with cannot be addressed just by the surface, whole lot of activity goes on much deeper level which must be identified and only then an actually remedy can be diagnosed. The workshop is an opportunity to get introduced to topics like transpersonal regression which works on mental patterns through the body structure. Auroville emphasis about holistic health and well being of the individual and not just a quick fix approach. A unique workshop for everyone to participate and get expert guidance. For more information you can contact Sigrid or visit her website www.sigridlindamann.com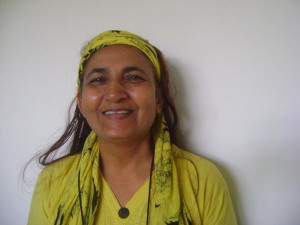 Featuring Dr. Geeta Auropremi who will lead us through ayurveda.
introduction about human being. According to ayurveda human body is a divine being, and ayurved is user guide.
How we are to live happy, healthy, long life, peaceful and spiritual life it is written in ayurveda..
If we take correct ayurveda knowledge and follow this knowledge, our life is happy, healthy, long.
To share this knowledge Dr. Geeta shares with us the series of Ayurveda.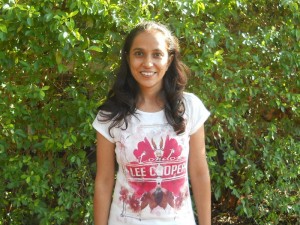 Listen to Dr. Amitoj's adventurous past and her journey to the Auroville Dental Clinic where she has been working for the last five years.
You will learn about the new activities, projects and programs undertaken by the team locally and on the national level. The Auroville Dental Clinic has been developing over the last 30 years, it has been researching and practicing methods such as "the zero concept" and creating awareness programs such as Adcerra (Auroville Dental Centre Education Research Rural Action) which is applicable for rural India as well as providing treatment to Auroville and its surrounding villages.
You can learn more about the work by visiting these sites: http://www.auroville.org/contents/104 and http://ruraldentalcare.in
To contribute to their effort please donate to the pour tous account number #251490 if you are in Auroville for people abroad please visit http://ruraldentalcare.in/donation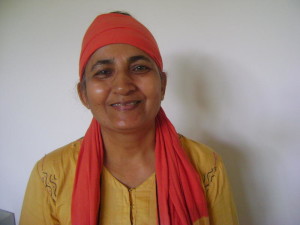 Featuring Dr. Geeta Auropremi who will lead us through ayurveda.
introduction about human being. According to ayurveda human body is a divine being, and ayurved is user guide.
In today's edition Dr. Geeta continues with ayurvedic education with some basic principles, where ayurved asks himself what is aim of our life, and what it takes that we live life happily.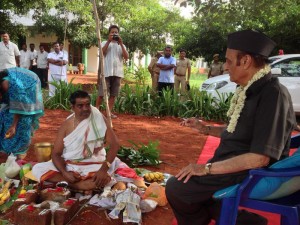 The Auroville Health Service (AVHS) and ARKA have announced that the foundation stone laying ceremony for the 'Assisted Living Home for Seniors' building will happen in the presence Dr. Karan Singh, Chairman of the Governing Board, on Saturday, October 3rd, at 4.00 pm in Arka. This is the recording of the event. We interviewed Manfred & Amarnath of the Auroville Healt Service and Arka's resident (and builder) Krishna Mayer. Click here to download the PDF
A majority of our population and pioneers will be needing medical attention and or assistance increasingly, thus energy, skills and finance are crucial today for the support that will be required in the coming years. Auradha describes her views on health services and the challenges to provide improvements to the health infrastructure of Auroville. She discusses the work at Kailash clinic, the ambulance project, midwifery and the new Auroville Institute of Integral Health to be completed this year and the many efforts needed to complete it.