Category Archives:
Education
Following is an interview or conversation between Surya and Kenden. They were talking about life in different places and how it is to be different.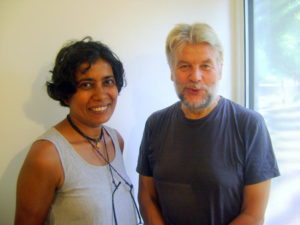 We were hosting Uma and Torkil this morning in our studio, and the talk was on PETRA. What is Petra, where it came from, where is aiming....
Out of Retreat in 2015 many (working) groups has emerged, and one of them was Integral Entrepreneurship Lab, from which group Petra was born. The group is growing, expanding, merging ... because their member feels the need that Auroville moves from urban village toward sustainable township, offering enough support for the human resources to join.
Petra ( a working name, homage to late Petra) would not only be a gateway or filter, but also a place where economy should become a catalyst to turn things around, and develop the city of Dawn; it aspires to be a meeting pong, borderline with holistical approach with inbuilt possibilities and opportunities for residents and visitors alike.
Auroville was born on 28 February 1968. Its founder, the Mother, created the Auroville Charter consisting of four main ideas which underpinning her vision for Auroville. When Auroville came into being, All India Radio (AIR) broadcast the Charter, live, in 16 languages. Aurovilians apply the ideas of the Auroville Charter in their daily life, in policy-development, and decisions, big and small. The Charter thus forms an omnipresent referent that silently guides the people who choose to live and work for Auroville.

The Auroville Charter

Auroville belongs to nobody in particular. Auroville belongs to humanity as a whole. But, to live in Auroville, one must be a willing servitor of the divine consciousness.
Auroville will be the place of an unending education, of constant progress, and a youth that never ages.
Auroville wants to be the bridge between the past and the future. Taking advantage of all discoveries from without and from within, Auroville will boldly spring towards future realisations.
Auroville will be a site of material and spiritual researches for a living embodiment of an actual human unity.

During the Auroville inauguration in 1968, youth from 124 different nations and 23 Indian states, deposited a handful of their native soil into the Urn, a marble clad structure in the form of a symbolic lotus bud, located in the centre of the Amphitheatre (see photo). The Auroville Charter - handwritten in French by the Mother - rests along with this soil, sealed in the Urn, as a powerful message and promise.
A chapter on Auroville can be found on this magical book series of Vladimir Megre encapsulating the life and energy of Anastasia, a Siberian Vedic Avatar. Many are called to Auroville after having read this Megre's encounter with Anastasia.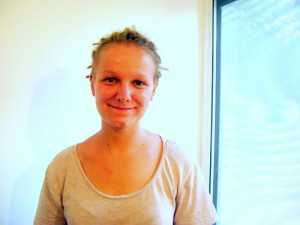 Sarah arrived in Auroville as one of many Weltwaerts volunteers from Germany, and has decided to work with plants, since that is her passion, and maybe her future line of work with environmental science. Most of time here she spent at Botanical Garden continuing with the work of a garden someone started last year., and as she mentions, some one will continue after her ...

Sarah compiled booklet, which supposed to be the first one in the series, on Local Medicinal Plants in Tamil Nadu. That one is focused on healing skin problems with local plants.
So many possibilities, and freedom to chose , would be high on the list of things Sarah like about Auroville, followed by her good relationship with Makachi, a Tamil woman with an enormous knowledge on plants and their uses, who generously shared her knowledge with Sarah.....