Category Archives:
International Programs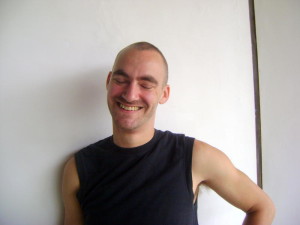 For Sam - Samuka da India, capoeira is life, dedication, passion, love .... axe. About a year ago Sam became a Profesor, and the group of his students got an official name - Ginga Saroba. Since than quite some things has happened, and the biggest news for the group is that Mestre Branco is coming to visit them, and everybody else in Auroville and around, the group is in the preparation for the first Capoeira festival in South India. What is Capoeira, how the daily life does reflect in it, how we are united in our differences. ... and more we finds with Sam, who warmly invites us to a Capoeira Festival in second week of Febraury 2016. http://ginga-saroba.com/ https://www.facebook.com/GingaSaroba?_rdr=p Here is how you can support us: Donate – even small donations go a long way! - Group FS account number is: 251616 - give the following description to your donation: Donation Festival 2016. Highest bidder will get rewards! Join us - the more people will participate the more fun the event will be :) Aurovilians who need it get a discounted entrance fee. Spread the word – The more people know about the event the more likely it will be a success! The festival will be open to everyone. For registration and further details check our Facebook page (https://www.facebook.com/GingaSaroba/). Thank you for your support, Ginga Saroba (Prof. Samuka da Índia e alunos)
In an short interview with Kalsang - although it is her  birthday today, that was  not the reason for her visit at the radio - with talked about many things, from her life story, to work at International Zone, and her invitation to a Lunch Buffet For Fund Raising this Sunday 20th at Pavilion of Tibetan Culture in International Zone. As Kalsang with gratitude and joy on her face says in between - small or big, one drop can make an ocean .... From Sunday onward at the pavilion they will be keeping "Lakhar" or White Wednesday, a day which is celebrate for past three years to remember the roots, and support all those Tibetans who are suffering. At Pavilion of Tibetan Culture they would from next week on celebrate it with screening a movie or documentary, followed by light, vegetarian dinner, of which proceeding will be for Kalsang and her family home.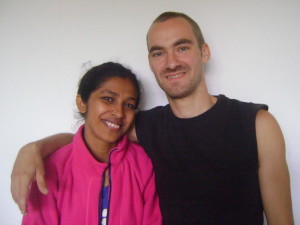 On 11th, 12th, 13th and 14th of February Capoeira Festival will be going for the first time in Auroville, and on the South of India, with many visiting participants - from mestre to teachers, performers. With Sam (Professor Samuka da India) and Kiran we overview the schedule of events, and highlight the two evenings in Kalabhumi amphitheater which would be very interesting for the community, visitors ... Kalabhumi at 7pm Friday 12th will be a night of Expression! with concert of Jeremy Roske, performance with acrobatics of Familia de Ouro in a B-Boy, Svaram Music Crew with vibrant music... for the end - fire Capoeria roda Saturday 13th as a night of Concetration, Respect, Thankfulness! With Auroville Fire Spinning Crew with fire dance, Power Pandian Aasan (who recently won the 3rd Asian Silambam Championship) Silambam Team from Chennai will present their art. At the Capoeira Festival will participate guest teachers - Mestre Branco, Professor Esponja, Instutor Camaleao, Monitor Sucuri, Monitor Chico, Pierre Angola and others. http//:ginga-saroba.com/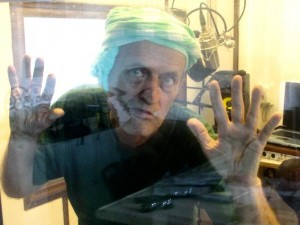 Wazo se definit lui-meme comme "crypto-naze, nomade polyphonique, neo-urbain,nouveau punk, bio-anartist, je suis comme tout le monde, comme personne et comme certain". Ecoutez cet entretien qui augure d'une serie d'emissions pour les francophones.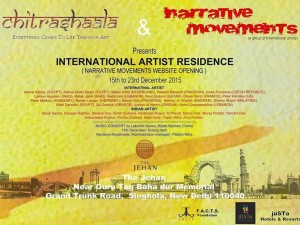 Ivana joined several International artists in New Delhi in Dec last year for an artists residency, she describes the event and shares her experience and what she gained from it; connecting with artists, being immersed with artists and how the experience enhanced her work and she encourages artists in Auroville to participate in such events.
For more information visit http://www.narrativemovements.com/
Baul song - Mon Amaar Deho Ghori by Dibakar Das Baul
Last night at Pavilion of Tibetan Culture, International Zone director of Tibetan Policy Institute Thubten Samphel introduced young scholars, researchers who put light on some aspects of Chinese policy.
Tenzin Norgay was talking in detail on Regime Legitimacy in China and CCP, from performance legitimacy, economy legitimacy and nationalism aspects .
Rinzin Dorjee has dwelled into infrastructure development of China in Tibet region with all aspects of consequences for people of Tibet, from two way dependency, uses of Tibetan natural resources with destruction of environment to forced resettlement of Tibetan nomads.
Tenzin Tseten described in detail the possible outcome of contenders of the 19th Party Congress.