Category Archives:
Beyond Religion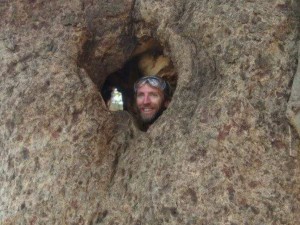 Noel Parent speaks about the forth coming International peace day celebrations on the 21st September and the Auroville peace month which will continue up to the 21st October.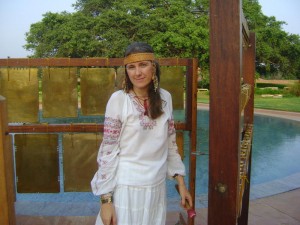 "Thou alone art and all is Thou; and the streams of Thy infinite grace fill and overflow the world." The Mother, Prayers and Meditations. At Unity Garden in Matrimandir yesterday afternoon Vera offered to gathered a grace of Russian Bells. Despite very hot day, Matrimandir and gardens were cool with its constant breeze over the area of peace. Joining to joyful chirp of birds, bells started to share frequencies, slowly lulled all beings into a meditative state as the day was coming to an end.
Yesterday Dr. Karan Singh, Chairman of the Governing Board gave a talk on 'Vedanta Today' in a beautifully decorated Sri Aurobindo Auditorium, Bharat Nivas. Professor Manoj Das of the Sri Aurobindo Ashram was presiding and he introduced Dr. Karan Singh to the public. Dr. Karan Singh mentioned the origin, the different aspects and relevance of Vedanta in todays world. Vedanta follows the Veda and completes it. The Upanishads are its fundamental elements.
Like all other branches of Indic spirituality, Vedanta is structured on dialog, on question and answer. It posits the essential unity of mankind: Vasudeva Kudumbakam, the world is one family.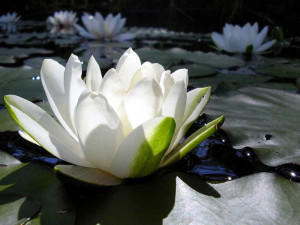 Sunday morning searching for the expression of the Divine in Matrimandir. Soundscape takes us through park of unity, passing the banyan tree, climbing up to inner chamber, and back down to lotus pond ... returning to shooting sounds of cascading water of the fountain...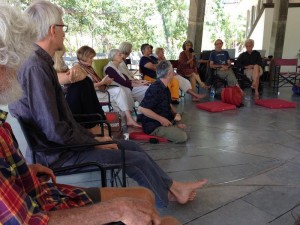 The second part of our live recording broadcast from Sawchu, brought a lot of memories and emotions you can now listen to. Auroville is a great push toward human future, but while living there, one is surrounded and questioned by the mirrors created by his own Aurovilian's fellows. It also a place where best enemies have to kiss and opposite have to meet. But lets remember that all Aurovilians have not yet arrive in the city, future is hope. We all experienced the up and down and the difficulties of living in the city of truth.